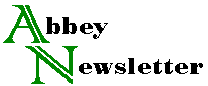 Volume 16, Number 4
Aug 1992
Security
Metropolitan Toronto Reference Library, Canada's largest public reference library, began reviewing its security system in 1984. Librarians there had several concerns, one of which was that the pressure-sensitive security labels used a short-lived adhesive, which damaged the materials and made the labels fall off. They did a thorough investigation of current security detection technology, barcode technology and related preservation issues. None of the existing security/ barcode systems were suitable for use, so specifications were drawn up and a Request for Proposal for Barcode/Security Labels and/or Strips was issued in January 1991. The contract was awarded to ID Security Systems Canada, a subsidiary of a Dutch firm. It supplies three types of permanently-magnetized labels and strips (they do not need to be demagnetized because the materials do not circulate), using an acrylic adhesive. The same adhesive will also be used for call number labels in the future.
An informative five-page handout on this project with bibliography, was made available at the American Library Association conference, where the project was reported in the Physical Quality and Treatment Discussion Group. For more information contact 1) Peter Murdoch, Managing Director, ID Security Systems Canada Inc., 234 Galaxy Blvd., Etobicoke, Ont. Canada M9W 5R8 (416/674-4788, Fax: 5075) or 2) Johanna Wellheiser, Manager, Preservation Services Department, Metropolitan Toronto Reference Library (416/3937128, Fax: 7229).
Stephen Blumberg may get to keep a third of the 30,000 or so books and other items he stole according to the February American Libraries. Although 400 libraries have been contacted, and there has been widespread publicity, only 20,000 books or other items have been claimed. Many libraries do not have the money or personnel to check their holdings to see what is missing. Blumberg says the unclaimed books are his personal property, and his lawyers will pursue this issue. Libraries that have recently discovered that they are missing certain books will not be able to check them as easily as before, using OCLC's electronic catalog, the Book Return, because the FBI requested that it be shut down so they could close the case.
Three distinguished book thieves were caught and sentenced lately. Barry M. Goldman, an attorney with the Government Accounting Office, was sentenced March 30 to six months in a correctional center and two years' probation for the theft of rare government documents.
A radiologist who stole art, photography and mathematical material, and a rare book dealer who was found to be hiding two old maps under his sweater have also been charged. The story is in the May American Libraries, along with a summary of a March 29 story in the Washington Post that tells about the hundreds of thousands of books mutilated or stolen at the Library of Congress.
On March 30, Librarian of Congress James Billington announced a new security program, described in the April 20 LC Information Bulletin. Readers will now have to have a photo ID card before using library materials, the stacks will be closed not only to the public but also to most of the staff; a special pass will be required to remove materials from reading rooms; security cameras will be installed and police will patrol in reading rooms and books stacks; high-risk material will be placed in locked cages; readers in special collections will be given seating only where staff can see them, and the Library's program of tagging ("stripping") of books and other materials for security will be speeded up. The security strips will be provided by Knogo North America. None will be placed in rare books.
The National Coordinating Committee for the Promotion of History, an organization of historians, has protested the new limitation on access to the stacks, saying the Committee would support a procedure for screening researchers instead, because stack passes are not just a convenience but are an essential research strategy for identifying sources that can not be located through finding aids. The LC staff has also protested, because many of them are working on research of their own after hours.