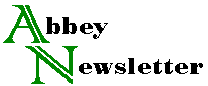 Volume 16, Number 2
Apr 1992
Query
The Pittsburgh Regional Library Center (PRLC) is in search of grey (unpublished) literature in the preservation field to construct an annotated bibliography and resource library for member libraries. This bibliography will also be available for anyone interested. It is seen as a high priority need by state and regional directors of preservation programs.
The grey literature should be 1) unpublished and developed inhouse, 2) high quality in content, 3) basic and elementary (suitable for newcomers in the field), and 4) introductory in length (1-5 pages).
Topics on which little of a basic nature has been written include:
Light
Housekeeping
Alkaline paper
Simple book repairs
Encapsulation
Security
Climate
Enclosures
Mass deacidification
Preservation binding
Pest control
Bibliographic control & Preservation
If any readers have literature of this sort that they are willing to share, the PRLC would appreciate receiving a copy, together with information on 1) whether there is a charge, 2) whether there are any restrictions on copying for distribution to member libraries, provided credit is given, and 3) whether there are any objections to organizing it into a bibliography with instructions for ordering it from the source library. Please contact Jackie Mignogna, Pittsburgh Regional Library Center, 103 Yost Blvd., Pittsburgh, PA 15221, 412/825-0600; Fax 825-0762.