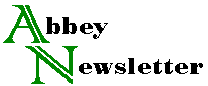 Volume 16, Number 2
Apr 1992
Products & Services
Column Editor: Frank Mowery
Book Deacidification
Midwest Freeze Dry offers to deacidify your collection for $2.00 per book. Their process involves placing books into a large vacuum chamber where the air is evacuated. The chamber is further purged with nitrogen and pressurized to 3300 torr; then gaseous ammonium hydroxide is introduced as the alkaline agent. Under the high pressure the ammonia is driven deep into the paper without risk to inks or glues, according to Midwest Freeze Dry. The process has apparently remained effective for six years without significant loss in pH. There is a minimum of 500 books per run (although they will do a single volume if you wish to test their process). They will provide plastic shipping crates to pack your volumes and can arrange for transportation. They request that you use these crates to reduce possible insect infestation and to facilitate labeling. The crates can be placed into the chamber without further handling, which allows for automation of the process, keeping the cost per book to a minimum. You need to reserve the space in the chamber in advance, and the turnaround time is approximately one to three weeks. For more information contact Barry Miller, Midwest Freeze Dry, 7326 N. Central Park, Skokie, IL 60076, 708/6794756.
Phase Box Production Supplies
Elizabeth Morse, conservator at the Strong Museum in Rochester, New York, found it difficult to locate all the tools and supplies to produce archival phase boxes for the Museum. She was able to track down vendors and passed their addresses on to us.
H369 Rivet Fastening Machine, 9570 Die, and 9114 Die available from Scovill Fasteners Inc., 9 Galen St., Watertown Square, Watertown, MA 02172, Attention Maureen Marcus, 800/368-2334.
BS22405 Rivet (finish K0300) and BS99972 Rivet cup (finish K030L) available from Fastener Supply Inc., 977 Howard St., San Francisco, CA 94103, Attention Rod, 415/392-6968.
High-density polyethylene flat washer, 3/4" x .195" x .032", available from Specialty Bolt and Screw, Inc., PO Box 519, West Springfield, MA 01089, 413/737-5936.
Buffered blue-gray/White Barrier Board, #345-5833, .060 58" x 33", available from University Products, 517 Main St., PO Box 101, Holyoke, MA 01041-0101, 800/628-1912.
Phase Box Maker, Item #20000 (60 day delivery) available from Hollinger Corp., PO Box 8360, Fredericksburg, VA 22404, 800/634-0491.
Directions for making phase boxes can be found in most guides to the conservation of collections.
Fiber Optic Transilluminator
NoWIR Research has produced a very thin light pad that makes it possible to insert a light source into a bound volume or under a print or drawing that could not otherwise be viewed on a light table. They have been able to focus an intense light source (MR 16 halogen projector lamp) down a tether bundle of 32 acrylic fiber optic strands woven into a thin (less than 2 mm) pad which is 150 mm x 220 mm. The light at the pad's surface is 325 foot-candles and is color balanced, which allows it to be used for backlit photography. All of the UV and IR spectrum has been eliminated, making the light safer for art objects. The light pad is great for examining watermarks found deep in a book's gutter. It has a soft edge and smooth surface, and while flexible, is still stiff enough to provide a solid base for working in a bound volume on infills and mends. The flexibility of the shaft ensures conformity and ease of handling. Although the present light should not be used underwater because the fiber optic bundle wicks and holds water by capillary action, one that can be used in a wash tank is being developed. It is available from NoWIR Research, Museum Services, Attention Dick Steinberg, 11640 Woodbridge St. Suite 203, Studio City, CA 91604, 818/508-4456, Fax 5069737.
Freeze Dry Chamber
A company in Minnesota is producing automated freeze dry chambers useful for recovery of waterlogged book and archival materials. Developed for the floral industry to preserve flowers and plant materials, the equipment has been put to use for disaster recovery. Four sizes of chambers are made. The smallest is called the "Mini Partner" model 1824, is only 24" wide x 50" tall x 34" deep and plugs into most wall outlets; it sells for $12,000. Model L2452, with a 13.5 cu. ft. capacity and five trays, costs $18,000; model L3666, with a 37.5 cu. ft. capacity and 14 trays, costs $26,000. The largest, model L48104, with a 105.6 cu. ft. capacity and 22 trays, costs $50,000. They all have plexiglass doors, allowing for visual monitoring. The refrigeration system freezes the material to -20°, and the ice bank which draws the moisture away is chilled to -65°. The ice bank requires defrosting once a day at the beginning of a freeze dry cycle, but is needed less frequently the further along the process is taken. The operation is very simple and the equipment requires little maintenance. For further information contact Jim Town at NORTHSTAR Freeze Dry Manufacturing, PO Box 409, Nisswa, MN 56468, 800/551-3223.
Book Suction Machine
Several years ago, at a CAL-sponsored suction table workshop, Stefan Michalski demonstrated his vacuum suction table, which was designed for use on bound volumes. It took several years, but Museum Services, Inc. has built a "Book Suction Table" based upon Michalski's design, with several improvements. The device features a slanted book stand with adjustments and supports that allow for handling virtually any size volume, and an adjustable wedge-shaped suction platen that is capable of suction all the way into the gutter of the book. Ingenious is the way that the suction platen can be removed and used on a table inserted under flat works of art on paper to take the place of a large suction table or fritted disk. The Book Suction Machine is sold for $1200 on its own without a pump, for those who already have vacuum pumps. Pumps can be provided wired and housed in sound-dampening boxes on casters with quick connect fittings and foot pedal on-off control. A high pressure/low airflow pump which is capable of pulling a vacuum of 23" of mercury, which is preferable for tape-stain reduction is available for $1200, or when purchased with the table, for a total price of $2300. It can also be provided with a high air flow pump, used also for stain removal though less powerful, but more useful when work is done on paper with holes scheduled for pulp fills. This pump is less expensive at $800 or $1000 when ordered with the table. Labs which already have a Museum Services Vacuum Suction Table can connect the existing pump to the Book Machine with an adapter. For further information contact Museum Services Inc., 4216 Howard Ave., Kensington, MD 20895, 30V564-1225, or BookMakers, 6001 66th Ave., Suite 101, Riverdale, MD 20737.
AIRMIST
Bill Minter sent me a sprayer he found useful, which has been available to the beauty industry for six years. "AIRMIST" is available in 6.5-oz. or 3.5-oz. bottles. The bottom of the bottle is the pump, which when pumped up 2025 times as recommended by the manufacturers, will deliver a very fine continuous spray for more than 3 minutes. I have never seen a sprayer that can sustain a non-sputtering fine mist for anywhere near this long, and they are inexpensive: approximately $6.95 for the large one and $4.95 for the smaller one. They can be used easily with different solutions (water, alcohol, etc.), and they work even with a thin methylcellulose size. You could contact local beauty suppliers, or the distributor, JAS International, 2033 West Warner Ave., Chicago, IL 60618, 312/472-8291, or BookMakers.
Dustbunny
The Dustbunny is a "magnetic" wiping fabric, for collection maintenance, or exhibition dusting. This is a terrific nonlinting, scratch-free dusting material with no chemical additives that could leave a residue. Developed by DuPont and Leap Frog Technologies, the Dustbunny is a Tyvek substrate stitched with nylon fibers, that creates a cloth with 50,000 fibers per square inch. This combination creates a slight static charge that naturally attracts dust and dirt and holds it firmly. It comes as a mitt or as a 17" square cloth. I recently used a half sheet to dust the Folger Exhibition Hall, including several oil paintings and frames. The cloth became very soiled, but I then went to a freestanding plexiglass case which was quite dusty and statically charged, and was able to wipe it clean without the cloth releasing dust back onto the plexiglass case. It is virtually endlessly reusable by simply washing it with a mild detergent, either by hand or by machine, and drying it at less than 140°F. The Dustbunny won an Intertec Award offered by the Graphic Arts Technical Foundation for excellence in new technologies. It is sold for around $4.95, with discounts for 10 or more. It is available from several suppliers: Light Impressions, 800/828-9859, BookMakers, 3011459-3384, Conservation Materials, 702/331-0582; Test Fabrics, 908/469-6646; and from the source, Modern Solutions Corp., 800/288-2023.