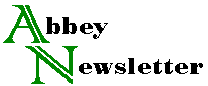 Volume 16, Number 1
Feb 1992
Positions Open
Preservation Librarian
SUNY Albany
Responsibilities: Responsible for planning, administration, and coordination of Preservation Department of the University Libraries. Solicits and administers grant funding. Supervises the operation of the Book Conservation Unit and the Brittle Book Program. Coordinates the identification and review of brittle and seriously dilapidated books from the circulating collections; surveys and analyzes the physical condition of non-circulating collections. Supervises replacement searching. Selects or recommends treatment methods to prolong lives of library materials which cannot be salvaged by simple repair or rebinding. Coordinates activities as necessary with the Physical Processing Unit in Technical Services. Plans and conducts educational sessions on preservation concerns for students and staff. Serves as liaison for preservation matters with Collection Development, Technical Services, Circulation, and other library units. Supervises 1 full-time paraprofessional, 1 part-time clerk, and student assistants. Maintains awareness and understanding of developments in the field of preservation/conservation- develops policies and procedures. Reports to Assistant Director for Collection Development. Research, publication, and service to the Libraries and University are expected to satisfy criteria for continuing appointment and promotion.
Qualifications: Required: MLS from ALA accredited Library School. Two or more years experience as a preservation administrator in an academic or research library subsequent to receipt of MLS.
Salary: Commensurate with education and experience. Salary minimum $30,000.
Apply to: Christine M. Travis, Library Personnel Officer, University Libraries - UL 139, University at Albany State University of New York, 1400 Washington Ave. Albany, NY 12222.
Deadline: Review of letters of application and resumes will begin April 24, 1992. Please include the names, addresses, and phone numbers of three references who we can contact.
The University at Albany, State University of New York is an equal opportunity/affirmative action employer. Applications from women, minority persons, handicapped persons, special disabled and Vietnam era veterans are especially welcome.
Conservator
Archives of Labor & Urban Affairs, Wayne State University
The newly completed addition to the Walter P. Reuther Library includes a fully equipped and furnished conservation laboratory. This position will be responsible for the operation of that facility.
Responsibilities: Conduct condition survey of collections and identify those items in need of treatment. Make conservation decisions and complete necessary treatments. Monitor environment of archives facility. Advise on matters relating to exhibition and care of paper and photographs. Other related duties as may be assigned.
Qualifications: Knowledge of preservation and conservation procedures and techniques as demonstrated by previous relevant experience and completion of a formal recognized conservation program. Demonstrated treatment skills on archival records, books, manuscripts and photographs. Graduate degree in a relevant discipline.
Salary is negotiable. This is a tenure-track appointment with excellent fringe benefits.
Send resumé, including names, addresses and phone numbers of at least three references to Warner W. Pflug, Walter P. Reuther Library, Wayne State University, Detroit, MI 48202.
Wayne State University is an equal opportunity/affirmative action employer.
Training Program Coordinator
Getty Conservation Institute
The Training Program of The Getty Conservation Institute seeks to fill the position of Training Coordinator. The Training Program organizes short courses workshops, and professional meetings and conferences. The Program collaborates with other institutions in the development of these activities, and in the creation of degree-granting conservation training programs and the production of teaching materials.
Reporting to the Training Program Director, three Coordinators share the responsibility for the organization and coordination of these projects. Each Coordinator is expected to develop an ongoing international program of activities in his/her areas of expertise. These activities are aimed at furthering the education and training of professional conservators, archivists, archaeologists cultural property managers, and other policy makers.
A Coordinator is responsible for the organization of the training activities, including assessment of needs, and preparation of project proposals, budgets and reports. His/her work may include definition of objectives and scope of the training project, identification of audiences, and development of syllabi in consultation with the department, instructors and other consultants. A Coordinator has responsibility for the overall phases of his/her projects, under the direction of and reporting to the Training Program Director. Other activities and responsibilities include preparation of budgets and reports, maintaining close contacts with and participation in other programs of the Getty Conservation Institute and the J. Paul Getty Trust. Coordinators are expected to maintain close professional ties with the conservation field through meetings, conferences and publications. This position is the third Coordinator in the Training Program.
Qualifications should include training in conservation, archaeology, ethnography, architecture, or museum studies. An advanced arts or science degree, and a minimum of five years of professional conservation work, proven managerial skills, and experience in teaching or training are required. Knowledge of foreign languages desirable. Must be free to travel frequently. Salary commensurate with experience and qualifications. Excellent benefits.
Enquiries/applications to: Personnel, The Getty Conservation Institute, 4503 Glencoe Ave., Marina del Rey, CA 90292-6537, USA; Fax 310/821-9409. EOE
Postgraduate Conservation Internship
Walters Art Gallery
The Walters Art Gallery is offering a grant-funded advanced internship in manuscript and rare book conservahon. The one-year internship, which begins in the Fall of 1992, is open to all qualified individuals including non-U.S. citizens. The stipend is $20,000 plus benefits, with a travel allowance of $1,000.
Advanced interns participate in the daily activities of the Conservation Division, in addition to carTging out special projects. Conservation treatments will be chosen to serve the intern's training requirements and interests as well as the museum's priorities. Candidates should have already completed academic training in conservation, including a one-year internship, or have equivalent experience. Previous experience in rare book conservation and in the conservation of parchment documents and/or manuscripts is also required. Applicants should send a curriculum vitae and a letter of recommendation from a recent supervisor to: Abigail B. Quandt, Associate Conservator of Manuscripts and Rare Books, The Walters Art Gallery, 600 North Charles St., Baltimore, MD 21202. Deadline for applications is April 30, 1992. An Equal Opportunity Employer.
General Collections Book Conservator
Princeton University Libraries
Professional position responsible for conserving/preserving pre-1850s materials from general collections in production setting. For a full vacancy announcement, including duties, qualifications, application information, etc., write: Princeton University Libraries, Human Resources Office, One Washington Road, Princeton, NJ 08544. To ensure consideration, applications must be received by May 15, 1992. AA/EOE.
Briefly Noted
Internships in conservation of art on paper are announced in the January AIC News for the Museum of Modern Art, Intermuseum Lab, Pierpont Morgan Library and Museum of Fine Art
The Asian Art Museum in San Francisco needs a paper and textile conservator. Salary: $37,337. Write Valerie Pechenik, Personnel Officer, Asian Art Museum, Golden Gate Park, San Francisco, CA 94118-4598.
The National Archives & Records Administration is looking for a preservation coordinator. Salary: $38,861. Contact Norvell Jones, 202/501-5360.
The Institute of Paper Science & Technology is looking for a curator to direct the new American Museum of Papermaking (of which the Dard Hunter Paper Museum will be a part). Contact Patricia H. Hughes, Personnel Manager, IPST, 575 14th St., NW, Atlanta, GA 30318.
The Archives Association of British Columbia wants a conservation coordinator to work with its members. Salary: $38,000 to $45,000. Contact Mr. Chris Hives, 604/822-5877.
West Dean College invites applications for internships in conservation of rare books and manuscripts, for up to three years. Write West Dean College, West Dean, Chichester, West Sussex, P018 0QZ, England, Fax (number for sending from the US) 011-44-243 63 342.
Delia Costras, a book and archives conservator with 12 years of experience in Romania and almost one year of experience in the US, is available for employment. For resume contact her at 380 Front St. #10, Secaucus, NJ 07094, 201/330-1433.