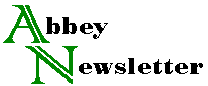 Volume 15, Number 8
Dec 1991
Positions Open
Senior Paper Conservator
New York Public Library
Applications are invited for the position of Senior Paper Conservator in the Conservation Lab of the Research Libraries. Under the supervision of the Head of the Conservation Lab, the successful candidate will perform and coordinate the examination, documentation, specification, and treatment of non-book library materials, including manuscript materials, prints, drawings, maps, posters, theatre designs and other items. Works with other senior staff to develop broad treatment strategies for diverse collections, ranging from single items of high artifactual value to large collections of moderate value. Specifies and performs a wide variety of treatment operations, and develops approaches to problems of storage and protective enclosure. Performs some supervisory duties as required. Assists in general administrative responsibilities of the office. Qualified applicant will have substantial experience in archival and art-on-paper conservation, and will have a graduate degree in conservation from an accredited training program. The candidate will also have a thorough working knowledge of conservation theory and techniques, and demonstrated treatment skills. Familiarity with the preservation problems of large research libraries is highly desirable.
We offer competitive salary. Closing date for applications is March 1, 1992. For immediate consideration, send letter of application and resume to: Doreen Casey, Human Resources Department, New York Public Library, 8 West 40th St., New York, NY 10018. An Equal Opportunity Employer M/F.
Briefly Noted
The Library of Congress Conservation Office is looking for a Phased Conservator Level I, salary $16,973-22,067. For more information contact Lage Carlson at 202l7071041.