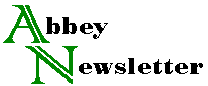 Volume 15, Number 7
Nov 1991
Products & Services
Column Editor: Frank Mowery
PACVAC®
The PACVAC, a revolutionary packing system for rare or fragile artifacts, was demonstrated at the AIC annual conference in New Mexico this spring. We have used it at the Folger Library to protect very valuable rare books during transit. It was recently used to transport a priceless volume from Germany where it proved itself to be absolutely great in conforming to and protecting. Its contents. Books and artifacts need not be prewrapped before placing them in the folds of the PACVAC, which greatly reduces the handling of the object and thus the risks.
The technology is a special textile mat with loose-filled granules enclosed in the plastic cover. When the air is extracted through a valve the soft mat stiffens to a muscle-hard consistency and builds a protective and supportive structure. The mat shapes itself around the object without perceptible pressure, gently encapsulating it without friction. The reusability of the mat makes it not only environmentally friendly but economical as well. The mat can be wrapped in a cotton cover, which is nicer against an object.
The mats come in three sizes. The distributor of the PACVAC system markets double-walled, molded, plastic shipping containers which are ideally suited for transporting books and artifacts. For more information contact Wayne K. Pierson, Cista Corp., 4 Brook Rd., Amherst, NH 03031, 603/672-0577.
Pamphlet Binders
Scott Kellar at Northwestern University tells us that they have designed a simple, economical pamphlet binder with a company in Milwaukee. The new "Pambinders" are made from acid free pressboard sold in sheets by University Products; Tyvek is used for the binding material. They are made in two styles: the basic folder (for sew-through-fold), and in pairs with hinged tabs for lacing or stapling through the sides. Samples are available. Contact Semco, Attn: Peter Maas, PO Box 23625, Milwaukee, WI 53223 (414/357-6900).
Chemical Sponges
I first learned about the Wallmaster Drychem Sponge EA3601 from a colleague in England. These sponges are made of expanded pure latex for use in removing dirt and soot from fire-damaged surfaces. Originally they were chemically impregnated, hence the name. They are sold in blocks which can be cut into smaller shapes. They are soft and seem to pick -,up-soil quite readily. (I have used the small piece I have as a hand-held pad when dry cleaning paper with crumbled erasers.) They can be washed, but apparently after a while they begin to crumble. The suppliers recommend that they be stored away from direct sunlight. The English supplier is Professional Chemical and Equipment Co. Ltd., 122, Acre Road, Kingston-upon-Thames, Surrey KT2 6EW.
The Quality Rubber Company, Inc., also carries a vulcanized natural rubber dry-cleaning sponge. They come in varying lengths and widths and are suitable for removing soot and smoke damage from wallpaper and painted, metal and wood surfaces, also from fabrics. For samples and prices contact: Quality Rubber Company, Inc., PO Box 71, 400 West Second St., Sedalia, MO 65301 (813/397-8802).
Eadie Multi-Line Tool
An ingenious brass finishing tool designed by Ron Eadie, a conservator and bookbinder in Australia. Having found it frustrating not to have the right width and combination of lines for tooling the spines of books, Ron designed this combination of removable brass plates which can all be mounted to the handle to create a pallet that gives the binder 36 different variations of thin and thick lines. There are 3 pairs of curved brass plates, thin, medium, and wide, which can be combined and spaced with three pairs of differing width spacers. It was such a brilliant idea that these tools are being reproduced for approximately $65. Available from Bookmakers International, Inc., 6001 66th Ave., Suite 101, Riverdale, MD 20737 (301/ 459-3384).
American Made Bookpress
Johnson Bookbinding Supply Company has designed and put into production a bronze bookpress with 16" x 22" platens and 18" of daylight. It is large enough for folio books and stronger than the conventional iron bookpress. The platens are ribbed to provide even pressure. As bronze does not rust it doesn't need to be painted and should not react with paper, leather or cloth. At a price of $1200, it makes a very reasonable purchase. For specifications and orders, contact Johnson Bookbinding Supply Co., 32 Trimountain Ave., PO Box 280, South Range, MI 49963.
Microfilm Services
Archival Survival, Inc., a preservation microfilming company, has added to its capabilities and moved this year, doubling its space. A mostly inhouse operation specializing exclusively in preservation microfilming, they work to Library of Congress and Research Library Group standards. They have 6 Kodak planetary cameras, equipped with Amitech portable book cradles. AR the films are developed in Allen deep tank processors. They produce a master and positive and negative copies. Archival Survival has been in business for three years. For more information contact Archival Survival Inc., Marc Zeitschik, President, or Richard Lane, Technical Director, 284 Third Ave., Brooklyn, NY 11215 (718/858-0890).
ITA Inc. is a company supplying all types of archival microfilm and photoduplication services. Their services include disaster recovery of microforms, and they can produce microfilm, microfiche, 16mm, 35mm and 105mm films, diazo, silver duplications, etc. They are equipped to include CAR (computer assisted retrieval), and are capable of inhouse or onsite production. All of their materials meet or exceed ANSI standards. For further information contact Linda Perry, 2400 Gravel St., Ft. Worth, TX 76118 (817/589-7080, Fax: 817/5954877).
Time Capsules
Future Packaging has designed and produced two different cylindrical time capsules, both available with interior diameters and depths of 12" x 16", 18" x 24", 20" x 30", and 24" x 36". One is with welded, the other with bolted closures. The bolted version incorporates "blind bolts" which drop into a machine groove with a special "O" ring gasket. Both styles are made of a special low carbon stainless steel, with "hot spots" which will minimize or prevent corrosion. They also can be purged with argon or nitrogen gases, and stabilized to hold a constant RH. The cost of the basic containers runs $700 to $1800, plus the preparation and sealing costs. For further information contact Janet Reinhold, Future Packaging, PO Box 4001, Covina, CA 91723-0401 (8001786-6627; Fax 818/915-1378).