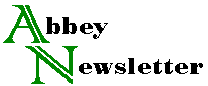 Volume 15, Number 7
Nov 1991
Positions Open
Book and Paper Conservation Intern
Pierpont Morgan Library
Nine-month, non-renewable internship for paper conservation student who would work in the conservation bindery and the paper conservation laboratory under Deborah Evetts, Book Conservator, and Patricia Reyes, Mellon Conservator, at the Pierpont Morgan Library.
Candidates should have completed three years of training in a recognized conservation school or have equivalent training and professional experience. U.S. citizenship or permanent residency required.
Salary from 8 September 1992, to 28 May 1993, $15,000 (3/4 of annualized salary of $20,000). Additional benefits include health and major medical insurance, 17 days of paid vacation, and support for attending AIC conference.
Send resume, a short description of interests, letters of Support from two conservation professionals familiar with your work, and copies of two reports on conservation treatments accomplished since the completion of academic training or apprenticeship to Ms. Evetts or Mrs. Reyes at the Pierpont Morgan Library, 29 East 36th St., New York, NY 10016.
Applications will be received until the position is filled.
Paper Conservation Intern
Intermuseum Laboratory, Oberlin
Applications are invited for an advanced training internship in paper conservation. Graduates of graduate conservation programs or individuals having equivalent experience are eligible for the two-year advanced internship, scheduled to begin September 1992. Stipend, medical benefits, travel and research funds are included. Address inquiries and requests for list of application materials to Jennine Love, Assistant Director, Intermuseum Laboratory, Oberlin, OH 44074. Deadline for receipt of completed application will be Feb. 15, 1992. Phone 216/775-733 1; Fax 216/774-343 1.
Conservation Specialist
New York Public Library
The Research Libraries of the New York Public Library seeks a Conservation Specialist to work in our Conservation Division.
Responsibilities include performing detailed conservation tasks including collection maintenance repairs, encapsulation and post binding, recasing, non-aqueous deacidification and the production of phased boxes and other protective enclosures.. Will prepare treatment records, assist in processing materials, perform lab maintenance procedures and participate in seminars and demonstrations as required.
Position requires a Bachelors degree, substantial knowledge of current book and paper conservation techniques and minimum three years experience in conservation. Knowledge and skill in using standard conservation equipment, tools materials required. Previous experience in a research library or similar institution and computer skills desirable.
We offer salary of $24,984 plus excellent benefits. Please forward your resume to Doreen Casey, Personnel Representative, New York Public Library, 8 West 40th St., 2nd Floor, New York, NY 10018. Candidates selected for consideration will be contacted for an interview. An Equal Opportunity Employer M/F.
Preservation Librarian
SUNY at Stony Brook
Reports to Assistant Director of Libraries for Collection Management and Development and works closely with subject bibliographers and other staff throughout the library system. Supervises a preservation staff who perform in-house binding, repair, restoration, etc., of library materials; coordinates inhouse physical treatment taking place in other departments. Develops, implements and coordinates policies, procedures, standards and educational programs relating to the care and preservation of materials for a research collection which exceeds a million volumes. Advises on and monitors budget and expenditures of operating and special appropriations. Monitors and advises on contracts for all commercially performed preservation activities. Publicizes and promotes preservation awareness to library staff, patrons and scholarly community through planning and coordinating exhibits, preparing instructional manuals, guides, leaflets, and posters, and by presenting workshops and orientations.
Qualifications: ALA-accredited MLS and demonstrated knowledge of preservation of library materials are required. Administrative and research library experience preferred. Strong interpersonal and communication skills and certification in preservation are desirable.
Salary and rank commensurate with qualifications; minimum Assistant Librarian salary: $26,500. Twelve-month faculty status, tenure-track appointment, generous benefits. In order to qualify for tenure and higher academic ranks, library faculty are expected to satisfy criteria including contributing to the advancement of the profession and performing university service as well as fulfilling specific library assignments.
Send resume and names of three references to Judith Kaufhian, Personnel and. Development Librarian, Main Library, SUNY at Stony Brook, Stony Brook, NY 11794-3300. Resumes will be accepted until the position is filled, but those received by January 6, 1992, will be given first consideration. SUNY at Stony Brook is an affirmative action/equal opportunity educator and employer. AK96
Paper Conservator
Joseph J. Marotti Co.
A full time position for a paper conservator is available at Joseph J. Marotti Co., Inc., Conservation Laboratory in Milton, VT. (Milton is located 15 miles north of Burlington, VT.) Our laboratory services institutions, galleries, and private collectors primarily in the Northeastern United States. We specialize in the preservation of paintings, works of art on paper, and books and manuscripts. The position requires the ability to adapt to the challenge of production demands while maintaining an uncompromising quality of work. Candidates must be program trained or possess equivalent experience.
Send resume and a letter of interest to: Joseph J. Marotti Co., Inc., Conservation Laboratory, 335 Westford Road, Milton, VT 05468 (802/893-6212). Salary and benefits commensurate with experience.