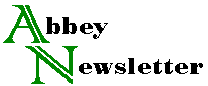 Volume 15, Number 6
Oct 1991
The Birth of the Air Conditioner
According to a story in the July 7 Chicago Tribune, reprinted in a recent High Volume Printing, air conditioning was invented by a young engineer named Willis Haviland Carrier in 1902. His purpose was not to increase human comfort, but to solve some problems a printer was having with paper in the summer.
As Bodinus (William Bodinus, board chairman at E.H. Gustafson & Co.) tells the tale, Willis Carrier devised air conditioning one year after he went to work in upstate New York for Buffalo Forge Co., at $10 a week. His fir-St major assignment was figuring out how to help a printing company in Brooklyn, which was having trouble with four-color printing of a humor magazine, Judge. Between mm in the summer, the paper shrank or expanded as the humidity changed. Colored inks, applied in layers, failed to register properly. Pictures printed fuzzy. The problem, Carrier found, was not the heat, but the humidity.

Carrier assembled a device that moved air over cooled pipes, sucking out moisture much as an iced drink collects dew on the outside of a glass. On July 17, 1902, he completed drawings for the world's first scientific air conditioning system. As Carrier defined it, air conditioning had four functions: to control humidity, by increasing or decreasing moisture; to control temperature, by heating or cooling the air, to control air circulation and ventilation; and to cleanse the air, by washing or filtering.