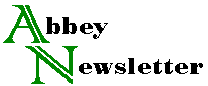 Volume 15, Number 6
Oct 1991
News
New Devices
The air sterilizer called Sterilair, which was mentioned in the IFLA/ICA research seminar (p. 76, in the last issue of this Newsletter), was invented by a Brazilian, Dr. Alinthor Fiorenzano Jr., and is distributed by Yashica do Brasil Co. Ltd. (Rua Cruz e Souza, 59; Aclimacao, CEP 01532; Sao Paulo, Brazil). Ms. Mitiko Ogura is the director of the Sterilair division in Yashica. According to the Portuguese information sheet, the air "capillaries" through which the air is drawn are pretty hot: 350' C. The outside gets up to 62' C. Each apparatus is 14 x 12 x 9 cm, draws 25 watts and can cover 20 cubic meters. They are recommended for living quarters of people with asthma and other respiratory problems, storage areas for photographic equipment, and operating rooms, as well as museums and archives. No price is given.
The information on the inventor and distributor was provided by Hideo Arai of the Tokyo National Research Institute of Cultural Properties, who gave a paper in Brazil in November 1990 entitled "On the Effect of 'Sterilair' for Airborne Microbes." In his paper he said it was an "excellent apparatus" and safer for materials than ozone treatment or UV radiation.
The "XT Process" for stabilizing magnetic tapes temporarily for copying was invented at Agfa, then sold to Innovative Development Technology, Inc. (IDT), 1550 Latham Road, Suite 2, West Palm Beach, FL 33409, 407/471-3083. It addresses the problem of flaking in magnetic recordings from the 1950s through the 1970s, which shed so badly that they cannot be remastered. The five steps in the process are preparation, chemical treatment, cleaning, heat treatment and transfer. IDT accepts tapes from both individuals and institutions, but they ask for a certified check covering 50% of the cost before work begins, and require customers to sign a contract filled with caveats and disclaimers. If you send a tape to them for copying, and it turns out not to need the treatment, they charge only for copying.
Lumeloid is an advanced photovoltaic polymer film that may soon be giving us electric power from the sun at 115 the cost of hydroelectric power. This would permit solar-powered air conditioning in tropical libraries and archives, where they really need it. It will take about two years of R&D to produce a prototype. Currently, this R&D is being financed by the Electric Power Research Institute, which has contracted with Advanced Research Development, Inc., to develop it. The inventor, Alvin M. Marks, was on President Kennedy's Power Panel and owns 120 patents, including those for polarized film materials and 3D movie technology. For information, write Dr. Alvin Marks, c/o Advanced Research Development, Inc., 359 R Main St., Athol, MA 01331 (508/249-4696; fax 249-2134). Anyone who wants to speed the process of development can buy shares at 250 apiece in 1000-share lots.
Electronic Records
At the dedication of MAPS' new building, Patricia Battin, President of the Commission on Preservation and Access, emphasized the importance of digitized information in future preservation activities. She is quoted in the May/June OCLC Newsletter as saying "Preservation is no longer a challenge with a one-dimensional solution. Preservation activities of the future will be an opportunity to match for-mat with function. MAPS will need to develop a variety of storage, preservation, and dissemination mechanisms--from micros to digitization." (The Commission originally set up MAPS as a preservation microfilming facility. It is now part of OCLC.)
In a letter correcting a report of NARA's 6th Annual Preservation Conference, which was on the preservation of electronic records, Ken Thibodeau explains (in Infinity, the SAA Preservation Section Newsletter, Summer 1991) just what is and what is not missing from the 1960 Decennial Census. He says it is not missing in its entirety: "The original unaggregated data was lost long ago. However, most of the lowest level aggregated data survives. Although this microaggregated data is in a compressed form which cannot be processed on industry standard computers, the Bureau of the Census is working on decompressing the data and will transfer it to NARA in a usable format... It will be opened to the public in 2032, as scheduled."
At the four-day "Fast Rewind II" conference in New York in June, issues of moving image preservation were discussed. At the 1993 conference, issues and concerns to be addressed will include the preservation of sound, videotape, and digital recordings, color fading, asset protection, enhanced interaction among photographic professionals, archivists, and the scholarly community, and archival restoration projects which are "works in progress."
Implementation Day at the NLM, October 25
The National Library of Medicine called publishers, along with congressmen, librarians and other interested parties, to a "hearing" in January 1987, tell them why they needed to publish biomedical literature on permanent paper (AN, March 1987). Although they gave all sorts of reasons at the time why they could not do this, a significant number of them have since changed to alkaline if not permanent paper, and the Library and its Permanent Paper Task Force thought it was time to review progress and look forward to what remains to be done.
Speakers at the "Hearing on Implementation of Permanent Paper Use," a one-day open symposium at the Library's Lister Hill Center auditorium in Bethesda, MD, will report on experiences in their fields of endeavor: what has been done and what there is to do; the technical, economic, and environmental factors that affect the paper product cycle; what to preserve in the future, and how; and the prospects of further progress. They will include William H. Natcher, Donald Lindberg, Barbara Goldsmith, Bruce Lyne, Lois DeBakey, and Thomas Norris; and Joe Glazer will be there to sing songs of paper. Publishers, editors, paper manufacturers and distributors, printers, researchers and authors, librarians, and the concerned public are invited. Contact NLM Special Projects Officer, 301/496-0592.
The White House Conference
Preparations for the White House Conference in the various states were described in the May 1991 issue of this Newsletter, on p. 38. The thousands of resolutions that came out of local and state discussions during the preceding year were winnowed down to 765, then to 134, of which 94 were finally approved by the delegates. (American Libraries said the number was 100.)
The bad news is that only three resolutions related at all to preservation, and one of them was trivial (that the final report be printed on permanent, durable paper). The good news is that one of them, the one that calls for a national preservation policy, was ranked fifth most important. The two nontrivial resolutions are-.
Preservation Policy: Congress shall adopt a national preservation policy to ensure the preservation of our information resources.
State Preservation Programs: States shall be provided with the resources necessary to preserve historical and cultural information held in their libraries, archives, and historical organizations.
These resolutions are merely reflections of informed public opinion, thoroughly discussed and publicly presented as a guide for public policy. They will probably be influential to some extent, but not decisive.
Survey of Micropublishers
Both libraries and commercial microfilming companies publish (i.e., make available to the public) the microfilms they make, and so are called micropublishers. Because these microfilms are purchased as preservation replacements for brittle books or newspapers, it is important for them to be produced and stored according to modern standards of permanence--but no one knows the total picture. So a survey of micropublishers was recently funded by the Commission on Preservation and Access through the Research Libraries Group (RLG). A detailed questionnaire has been sent out to over 700 micropublishers, and results should be distributed in 1992.
News from the Big Preservation Organizations
Both RLG and OCLC maintain bibliographic databases accessed by libraries and archives around the country. They have been investigating the feasibility of linking the two systems to prevent duplication of effort, but negotiations were broken off this summer in an atmosphere of bad feeling, according to the August Library Journal.
NEH has awarded $645,554 to the Society of American Archivists for a major preservation initiative, to create a nationwide network of 60 archivists with sufficient training to manage integrated institutional preservation programs for a critical mass of small and mid-size institutions, to serve as models for the rest, increase awareness of preservation needs, disseminate information, and offer leadership in the preservation field. The training program will begin in June 1992, and will consist of three sequential institutes, offered in four major regions of the U.S.
The Conservation Information Network's Network News (vol. 4 #1) reports that CIN has been looking for a more user-friendly electronic mail system, and CHIN (Canadian Heritage Information Network) has been testing possible replacement systems. A final selection had not been made at the time of writing, but it will be microcomputer-based and will also give access to the Network databases as well.
Lively Organizations
CBBAG (Canadian Bookbinders & Book Artists Guild) does all the usual things like programs and exhibitions, but in addition it brings a library cart of books from the Guild's library to program meetings, to make it easier for members to borrow books, and works with a community college to give beginning bookbinding courses. The courses are given at Sir Sandford Fleming College, and CBBAG establishes curricula, chooses instructors, and controls standards.
The Guild also recently received a grant of $3000 from the Ontario Ministry of Culture and Communications, to help buy a computer, printer, and software for its office in Toronto.
The SAA Preservation Section is doing everything conceivable to serve its members' needs and promote preservation in archives. Its newsletter has been renamed (Infinity) and upgraded, members are being systematically consulted and informed, and the Section has developed a six-page three-year plan.
What's Going on at the Labs?
A brief description of European research on deterioration and accelerated aging of leather is given in Restauro 4, 1991. Five labs in four countries are taking part in a joint project under the EEC research program called STEP (Science and Technology for Environmental Protection). The project is called "Evaluation of the Con-elation between Natural and Artificial Aging of Vegetable Tanned Leather and Determination of Parameters for Standardization of an Artificial Aging Method." Further information can be obtained from Rene Larsen School of Conservation, Royal Academy of Fine Arts, Esplanaden 34, 1263 Copenhagen K, Denmark.
The Rocky Mountain Regional Conservation Center had to drop the word "Regional" from its name because it now serves institutions throughout the country. It is now the Rocky Mountain Conservation Center (RMCC).
The Legion of Honor Museum in San Francisco will be closing for two or three years at the end of 199 1, for seismic upgrading and expansion. During that time, the Western Regional Paper Conservation Laboratory will be housed at Crown Point Press in downtown San Francisco.
Several labs around the world are working to recover material from ancient disasters. One of them is at the Swedish National Archives, where the work of four bookbinders and five technicians is still concentrated on the material saved from fires at the Treasury Board in 1802 and 1807. Those fires left hundreds of linear meters of fire- and water-damaged tax rolls, which are the basic sources of all genealogical and demographic research. The Archives' Reprographic Department does a lot of microfilming, photography and photocopying, as one might expect, but it also specializes in recording of watermarks by beta radiography.
The HC-CG & Permanent Paper
The International Institute for Conservation--Canadian Group (IIC-CG) established a Committee on Paper Permanence last spring, in recognition of the significance and magnitude of the permanent paper issue. Its purpose is to advocate the importance of permanent paper and its role in preventing future problems in paper-based collections. It will promote awareness, disseminate relevant information, encourage production and use of permanent paper, and identify organizations that could be natural allies in this effort. For information contact Holly Simpson at the Toronto Archives (416/392-7483).
Brief Notices
The Moody Mansion and Museum in Galveston has purchased the first commercial application of Akzo Chemicals Inc.'s deacidification process. The job consisted of 3 10 books' two postcard albums and one manuscript box... Union Camp's Eastover, SC, pulp mill is getting a new ozone bleaching facility using a process that has been used in the Eastover pilot plant since 1988. It gets rid of the lignin while not harming the cellulose. The procedure will be licensed to paper companies... Three large grants for microfilming brittle books were recently awarded by NEH, each over $lM, to California-Berkeley, Illinois-Urbana and Notre Dame... Congress recently authorized the use of LSCA Title III funds for preservation and conservation.