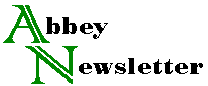 Volume 15, Number 5
Sep 1991
Positions Open
CONSERVATORS
State Library of Victoria
The State Library of Victoria, opened in 1856, is Victoria's major public reference and research library. The State Library has a well-established Conservation Department with a staff of sixteen. Activities include the treatment and preventative conservation of photographic materials, works of art on paper, manuscripts and maps as well as conventional library materials. The Library has archival responsibility for publications lodged on legal deposit and other material.
The State Library is seeking a Senior Conservator to work in its Conservation Department. Duties include directing staff of the Paper Conservation Laboratory, planning for the storage and handling of Collections affected by building re-development, assisting in the development of conservation policies.
The person we seek will have a tertiary qualification or professional training in conservation; extensive experience in the conservation of library material; sound knowledge of general conservation issues; ability to plan and implement conservation program; good spoken and written communication skills; ability to manage and train specialist staff.
Salary for the position ranges from (Aust.) 38,697 to $40,676. Conditions include four weeks' annual leave, superannuation and long service leave after ten years' service.
The Library is also seeking expressions of interest from trained Conservators interested in temporary positions at the State Library.
For further information and a copy of the job description contact the Chief Conservator, State Library of Victoria, 328 Swanston St., Melbourne 3000, Victoria, Australia. (61 3 669-9998, fax: 61 3 663-1480). Applications for the Senior Conservator will close on Wednesday, November 20, 1991. Please quote ref. CR/l. The State Library is an equal opportunity employer.
CONSERVATION ASSISTANT
Georgetown University Law Center
Responsible for assisting in the development and administration of a comprehensive preservation program. Performing book conservation procedures for the general collection. Participating in the education of staff and patrons in the care and handling of library materials. Bibliographic searching of our online catalog and the OCLC database, as part of the brittle books replacement program. Monitoring of the environmental conditions of the general collection. Assist with the development of a disaster preparedness plan. Supervise one full-time staff member.
Candidates should have excellent organizational, supervisory, and interpersonal skills. Experience with book conservation procedures and bibliographic database searching are highly desirable. Experience in an academic research library, law library, or archives is highly desirable.
Candidates should have at least 2 years of college and 1 year of relevant work experience or an equivalent combination of education " work experience.
Please send application letter, resume, and 3 references to Annette Morris, Preservation Librarian, Edward Bennett William Library, Georgetown University Law Center, 111 G St., NW, Washington, DC 20001-1417. Georgetown University Law Center is an EOE/AA employer.
ASSISTANT SERIALS LIBRARIAN
Linda Hall Library
Linda Hall Library, an independent research library of science and technology, has an immediate opening for a resourceful individual to head the Preservation and US Documents Units and to assist with serials processing. ALA-accredited master's degree required, with two years experience with documents or serials preferable. Salary is commensurate with experience.
To apply, send a letter of application, resume, and references to Mary Moeller, Serials Librarian, Linda Hall Library, 5109 Cherry St., Kansas City, MO 64110.
ASSISTANT DIRECTOR
NIC
The National Institute for the Conservation of Cultural Property seeks an experienced administrator to supervise all internal operations of the Institute on a daily basis. The assistant director will oversee ongoing program and projects and monitor all administrative, financial, personnel and membership activities. Applicant should have at least 5 years' administrative experience and excellent communications skills. Salary negotiable.
Send resume to: Margaret DeLaittre, Associate Director, NIC, 3299 K St., NW, Suite 403, Washington, DC 20007.