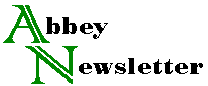 Volume 15, Number 4
Jul 1991
Products & Services
One-piece Custom Clamshell Boxes, Made by Machine

Michael Waters (CMI Custom Manufacturing, PO Box 88, Germantown, MD 20875, 301/869-2191) has invented a computerized machine that accepts book measurements at me end and gives you a fold-it-yourself clamshell box at the other. He calls the boxes "Microclimates" because this is what they provide for the book, and in fact this is what they enclosure does, though some do it better than others. Sample boxes were passed around at AIC and ALA. They were made of thin corrugated lignin-free board which added only a negligible amount to the thickness of the boxed book, but which was nevertheless quite sturdy. They are being used to house books damaged in the Leningrad fire. BookLab is making the boxes available (512/837-0479). Prices are attractive.
For Sale by Owner
Ivan Ruzicka writes that he is closing the commercial operation of their shop and wants to sell a stock of handmade papers (Japanese and European, NOT marbled papers), leather (full skins of morocco, saffian, calf), selected tools, type cabinets with type. No telephone calls please, and no purchases an credit. Write Ivan Ruzicka, 2981 S. Webber Place, Sarasota, FL 34232. (His letter was received March 27, so there may be little left by now.)
The Campbell-Logan Bindery (212 Second St. North, Minneapolis, M 55401, 612/332-1313) wrote on May 29 that they have the following equipment for sale, FOB Minneapolis:
Automark hot stamping machine with Flescher memory upgrade. Two stamping wheels and miscellaneous spare parts. $4,000.
33" Jacques "type" board shear. Steel bed and frame. Manufactured by the E.P. Donnell [Donnelly?] Co., Chicago. Cutting edge and blade in very good condition. $1,500.
Pleger Air Clamp model, self-centering roller backer. In good condition but will require a new air regulator. $4,500.
29" Rosback pin hole, hand fed, rotary perforating machine. Five perforating wheels. $1,200.