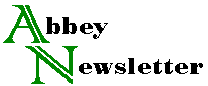 Volume 15, Number 4
Jul 1991
Positions Open
BOOK CONSERVATOR
Smithsonian Institution Libraries
The Smithsonian Institution Libraries seeks a book conservator to restore and conserve valuable library materials. SIL collections include over 40,000 rare books arid scripts. Incumbent performs all aspects of book conservation, including mending, sewing, binding, aqueous and nonaqueous treatments, as well as examination and documentation of treatments, in well-equipped conservation laboratory. Other activities include participating in in-house workshops, assisting with emergency preparation training, and preparing exhibits with Senior Conservator and Head of Special Collections.
Qualifications: Knowledge of historical and current binding techniques; paper chemistry production and quality of bookbinding materials; and impact of environment on library materials. Specialized experience in book conservation or graduate education or a combination of both required. Work experience in a library conservation facility desirable.
Applications for Announcement #91-3141N must be received by August 16, 1991.
Salary: GS-9 ($25,717), GS-11 ($31,116). For application information and forms, please call Laudine Creighton (202/ 357-1940). EOE.
ASSISTANT DIRECTOR
NIC
The National Institute for the Conservation of Cultural Property seeks an experienced administrator to supervise all internal operations of the Institute on a daily basis. The assistant director will oversee ongoing programs and projects and monitor all administrative, financial, personnel and membership activities.
Applicant should have at least five years administrative experience and excellent communication skills. Salary negotiable. Send resume to Margaret DeLaittre, Associate Director, NIC, 3299 K Street, NW, Ste. 403, Washington, DC 20007.
BINDING LIBRARIAN
Harvard College Library
The Binding Librarian is the head of the Binding and Preparation Section in the Preservation Department of Widener Library, Harvard's humanities and social sciences library with holdings of over 3.5 million volumes. The Binding Librarian is responsible for the overall success of the binding program including procurement of $330,000 in binding services, specification of binding methods and products, quality control, and supervision of a staff of 8 FTE. The incumbent works independently under the general direction of the Malloy-Rabinowitz Preservation Librarian and participates in the t of the Preservation Department, working closely with section heads in Photographic Services, Conservation Services, and Preservation Review.
Qualifications. Required: Masters Degree in Library Science and at least three years experience in a research library. Knowledge of library binding methods and the library binding industry. Supervisory experience. Highly desirable: Knowledge of serials cataloging and serials records practices. Familiarity with NOTIS-based online system.
Salary: $30,000-$38,000. Major benefits: One month's vacation, generous holiday and sick leave, choice of health plans, life insurance; University-funded pension plan; tuition assistance. To apply send a cover letter and resume to Susan Lee, Associate Librarian of Harvard College for Administrative Services, Widener Library, Cambridge, MA 02138. Available September 1, 1991. EOE/AA.
PRESERVATION INFORMATION LIBRARIAN
Harvard University Library
The Preservation Information Librarian is a new position in the Preservation Office, responsible for developing and Providing Preservation information services for the benefit of the more than 90 individual library units that comprise the Harvard University Library. The Preservation Office is the nucleus for preservation planning and services at Harvard, responsible for coordinating program and activities Harvard's collections of nearly 12 million volumes and extensive special collections. The Preservation Information Librarian reports to the Malloy-Rabinowitz Preservation Librarian and works closely with other staff in the Preservation Office including the University Library Book Conservator and the Preservation Staff Assistant. The Preservation Information Librarian is responsible for: acquiring, organizing, and providing access to the Preservation Office Resource Collection; preparing special bibliographies and information sheets; planning and helping conduct special meetings and events; providing staff support for the activities of the Preservation Committee; planning and supervising collection condition surveys; and contributing to the development of preservation and conservation projects.
Requirements: MS and specialized training in preservation. Experience in a preservation program in a research library. Thorough knowledge of the literature of preservation. Strong communication and writing skills.
Hiring range: $30,000-$35,000. Available September 1, 1991. Send resume to Malcolm Hamilton, University Personnel Librarian, Harvard University Library, Wadsworth Home, Cambridge, MA 02138.
PRESERVATION LIBRARIAN
NOAA Library
Incumbent serves as a preservation librarian in the Contract Operations Branch of the NOAA Library. He/she selects and prepares materials for restoration or preservation and coordinates the cataloging of rare materials. Incumbent also serves as an expert to NOAA personnel and the field and regional libraries on preservation problems and procedures. This involves surveying the collection for deterioration and/or infestation and seeking remedies for the conditions.
Salary: $31,116-$40,449. Applicants should submit an application for Federal Employment (SF-171, June 1988 edition) to: National Oceanic and Atmospheric Administration, NWS/NESDIS Operations Branch, Office of Administration, Silver Spring Metro Center #1, 1135 East-West Hwy, SRC1, QA212, rm. 2107, Silver Spring, MD 20910. Attention: Cynthia Mays. Vacancy Announcement #: OA/E-91-W75CM. This vacancy closes September 30, 1991. DOC is an equal opportunity employer. U.S. Citizenship is required.
PRESERVATION ADMINISTRATION
Stanford University Libraries
Stanford University Libraries is seeking candidates for an eleven month internship in Preservation Administration. The internship is funded from the Andrew W. Mellon Foundation in an effort to give qualified candidates the opportunity to apply administrative skills to preservation activities in a large research library environment. The intern will participate in administrative assignments as well as a conservation treatment project. Qualified candidates must have an MLS from an ALA accredited library school and formal training or demonstrated equivalent in training or experience, as well as education or experience in preservation. Experience in a library or archives is preferred.
Salary: Assistant Librarian $28,872 - $36,708. Submit letter of application, complete statement of qualifications, resume of education and relevant experience, and names and addresses of three references by September 30, 1991 to Connie Brooks, Preservation Department, Stanford University Libraries, Green Library, Stanford, CA 9430560C)4. Position available on 11/l/91. Cite 1/017 m all correspondence. EOE/AA.
POSITIONS NOTED
SAA is seeking a director for their Preservation Training Program. Contact Anne P. Diffendal, Executive Director, SAA, 600 S. Federal, Suite 504, Chicago IL 60605 (312/922-0140).
The following jobs were listed on the bulletin board at AIC:
Cornell University is seeking a book conservator. Contact Ann A. Druckman, Personnel Director, 201C Olin Library, Cornell University, Ithaca, NY 14853-5301.
The Gene Autry Western Heritage Museum needs a Library Collection/Paper Conservator. Call 213/667-2000.
The New York State Office of Parks, Recreation, and Historic Preservation needs a paper conservator. Contact James Gold, Director, Bureau of Historic Sites, P.O. Box 219, Peebles Island, Waterford, NY 12188.