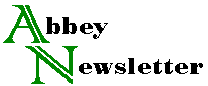 Volume 15, Number 2
Apr 1991
Positions Open
RESTORATION BOOKBINDER
Joseph J. Felcone Inc., Rare Books
A position is available in our in-house bindery. Chiefly restoration of 16th to 18th century books, with occasional boxmaking and fine binding.
This is a small, fully-equipped bindery in a well-known antiquarian book fim. It is an ideal position for someone who is prepared to learn a great deal about period binding styles and techniques and enjoys being surrounded by rare books and rare book people. The applicant unit be competent at lifting and matching leathers and must be a decent finisher. The is here is on skillful restoration to exacting standards, often using antique and antique-style tools.
The salary is competitive and negotiable based upon experience. Contact Joseph Felcone or Trey Farmer at PO Box 366, Princeton, NJ 08540 (609/924-0539).
PRESERVATION ADMINISTRATION
Columbia University Libraries
This is a temporary 10 month position funded by a grant from the Mellon Foundation to support research-library preservation programs nationally. The intern will report to the Assistant Director for Preservation, and will spend time learning the operations of each Preservation Division unit, including the Conservation Laboratory, the Preservation Reformatting Office, and Materials Processing. Responsibilities will include surveying the condition of a branch library collection, assessing current preservation procedures and needs, assisting in preparation of a grant proposal, and other appropriate special projects. The intern will have the opportunity to participate in planning sessions, policy discussions, and other library-wide preservation activities.
In addition to an accredited MLS, requirements are knowledge of preservation and conservation practices and techniques, as demonstrated through previous relevant experience and/or successful completion of a formal program in the preservation of research library materials.
Current salary rate is $2,292 per month (will increase 7/l/91). excellent benefits include tuition exemption for self and family and assistance with University housing.
Send resume, listing names, addresses and phone numbers of three references, to: Kathleen M. Wiltshire, Director of Personnel, Box 35 Butler Library, Columbia University, 535 West 114th St, New York, NY 10027. Deadline April 30, 1991. Position available in June 1991. EOE/AA.
LIBRARY CONSERVATOR - search reopened
Columbia University Libraries
Responsibilities: Managing the Columbia University conservation program, including: the Conservation Laboratory; planning and developing treatment procedures and methods for both circulating and special collections; performance of treatments, primarily on special collections materials; training and supervision of Conservation Lab technical staff; coordination of the Libraries' disaster recovery program; and assisting in grant projects, exhibits, and environmental monitoring; and serving as an information resource. The Conservator reports to the Assistant Director for Preservation and participates in the Libraries' overall preservation program, including liaison with other library departments, staff and use awareness, publications, committees, and system-wide planning for preservation. The Conservator will have the opportunity to guide reorganization of the Lab into two units, one for special collections and the other for circulating materials; and to fill a new position of Conservation 'Lab Supervisor, which will as responsibility under the conservator, for the circulating collections unit.
Qualifications: In addition to an undergraduate degree, requirements are: knowledge of conservatism practices and procedures, as demonstrated by relevant professional experience (post internship and apprenticeship) in a research library environment; evidence of the ability to perform a wide range of conservation treatments; creativity; supervisory capabilities; ability to work in a fluid, complex organization and to communicate effectively both verbally and in writing. Successful completion of a formal program in the conservation of library materials is desirable. Preference will be given to candidates with an accredited KS degree.
Salary: Ranges (which will increase 7/l/91) are: Librarian I: $29,000-$37,700, Librarian II: $31,000-$41,850; Librarian $34,000-$49,300. Excellent benefits including assistance with University housing and tuition exemption for self and family.
Send resume, listing names, addresses and phone numbers of three references to: Kathleen Wiltshire, Director of Personnel, Box 35 Butler Library, 535 West 114th St, New York, NY 10027. Preference will be given to applications received by May 31, 1991. AA/EOE.
PRESERVATION ADMINISTRATOR - search reopened
Washington University in St. Louis
The Olin Library System of Washington University in St. L4Duis is seeking a creative and service-oriented individual as Preservation Librarian. The Olin Library System is engaged in a multiyear project of strengthening and expanding its collections and services to correlate with the University's program of enriched research and teaching activities. The Olin Library System consists of a large central library and eight satellite subject libraries.
This position is responsible for implementing and updating the Library's Preservation Policy and Three Year Plan and reports to the Head of Collection Development Services. The library is in its third year of a preservation grant from the Burlington Northern Foundation, and the University is a financial contributor to the Commission on Preservation and Access. The Preservation unit includes 7 full time staff with responsibility for commercial binding, in-house repair, environmental monitoring, disaster preparedness, use and staff education, and preventative preservation strategies and regional cooperative efforts.
Qualifications: Candidate must have an MLS from an ALA accredited library school. Supervisory experience, preferably in a research library environment; experience with automated systems; excellent communication skills; strong commitment to patron service and interinstitutional cooperation; an understanding of the information needs of a research university; and an ability to work effectively in a collegial manner in a changing environment.
For full consideration applicants should send a resume and the names of three references to: Virginia F. Toliver, Director of Administration and Planning, Olin Library, Campus Box 1061, One Brookings Drive, St. Louis, MD 63130-4899. Position will remain open until filled; initial review of applications will begin May 1, 1991. EOE/AA. employment eligibility verification required upon hire.
LIBRARY BOOKBINDER SUPERVISOR
University of California Library Bindery
Under direction of the Library Bindery Manager, the Library Bookbinder Supervisor plans, organizes and directs the work of all levels of bookbinders of the U.C. Library Bindery, supervising between 35 to 40 skilled personnel. Arranges work assignments, supervises work flow to meet established deadlines and maintains discipline. Works closely with the Binding Preparation Supervisor to coordinate work load from the binding preparation. As a working supervisor, performs the full range of duties of the Principal Bookbinder as many working hours as possible.
Minimum qualifications: High School Diploma plus two years additional education from an accredited Trade School and/or College preferred. 5 years of experience as a Principal Bookbinder, or an equivalent combination of education and experience; previous supervisory skills in a service-oriented operation preferred; knowledge and experience in machine operations employed in a library bindery.
Salary negotiable. Excellent benefits. Please send resume no later than May 1, 1991 to the University of California, Office of the President, Personnel Services #3-7, 300 Lakeside Dr., 9th Floor, Oakland, CA 94612-3550 (415/987-0821). EOE/AA.
CONSERVATOR II
South Carolina Department of Archives and History
Responsibilities: Will perform classical conservation duties; flat document repair, need assessment and treatment proposals, complex leather book binding, photographic conservation, public instructions and integrated pest management.
Minimum training and experience: BS chemistry or related field, with 18+ hours in chemistry, document preservation, photography, or photographic development/conservation. Two years experience in a library/archives conservation program; grade study substitutes for up to one year of experience.
Salary: $20,545-$25,681, dependent on experience. Application should be submitted to: SC Department of Archives and History, PO Box 11669, Columbia, SC 29211. Direct inquiries to: Personnel 803/734-8577. EOE.
UMI PRESERVATION FELLOWSHIP
University of Pittsburgh
The University of Pittsburgh School of Library and Information Science has a $15,000/year fellowship designed for a full-time student (MLS program or Post-Graduate Certificate of Advanced Study) preparing for a career in library or archival preservation management.
Application deadline is May 1, 1991. Announcement of the award will be on June 1. For information about the guidelines and application contact Admissions Coordinator, School of Library and Information Science, University of Pittsburgh, Pittsburgh, PA 15260 (412/624-5146). Questions about the program of study my be addresses to Sally A. Buchanan, 650 LIS Bldg., University of Pittsburgh, Pittsburgh, PA 15269 (412/624-9447).
BOOK AND PAPER HAND CONSERVATION - on contract
National Library of Medicine
The National Library of Medicine requires hand conservation work for early printed books and manuscripts, to be performed under contract at the conservator's facility. The Library also requires the production of archival microfilm of early printed books and manuscripts, in manner compatible with the protection from damage of the original materials, to be performed in conjunction with hand conservation.
For information contact: Kathleen VanSteelant, National Library of Medicine, Bld. 38A, BlN20, 8600 Rockville Pike, Bethesda, MD 20894 (301/496-6127).
POSITION NOTED AT CORNELL UNIVERSITY
The Department of Preservation and Conservation of Cornell University Library has an immediate opening for a Book Conservator. For information contact Bernadette M. Orso, Staffing Specialist, 235 Olin Library, Cornell University, Ithaca, NY 14853-5301.