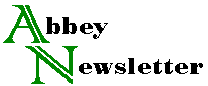 Volume 15, Number 1
Feb 1991
Positions Open
PAPER CONSERVATOR
Library of Congress
The Library of Congress is looking for a Paper Conservator to treat architectural drawings from the Library's Washingtoniana collection which spans the 18th to 20th centuries. The drawings are on a wide range of supports and done with a variety of media. The conservator will work on the project in the Paper Conservation Section with an assistant conservator, and in liaison with curatorial staff. The appointment is anticipated for two years.
For further information contact Doris Hamburg, 202/707-1035.
BOOK CONSERVATOR
Cornell University
The Conservation Department of Cornell University Library has an immediate opening for a Book Conservator. This is a 3 year term position funded in part by the Andrew W. Mellon Foundation.
Responsibilities: Conservation treatment of rare and unique bound library materials; supervision of conservation technicians; and participation in Mellon sponsored internship program, workshops and consultancies.
Qualifications: Extensive knowledge of book and manuscript conservation techniques as evidenced by: an advanced diploma in conservation; apprenticeship completion of advanced training, plus two years of supervisory experience. Sound academic background, with good interpersonal, oral and written communication skills, and the ability to impart knowledge to others.
Send cover letter and resume; along with the names, addresses and phone numbers of 3 references to: Bernadette M. Orso, Staffing Specialist, 235 Olin Library, Cornell University, Ithaca, NY 14853-5301, by April 15, 1991. BO/AAE.
FINE BINDER
Motter Bookbinding Company
To work a sole binder in established restoration and fine binding department for a commercial and library binding firm.
Responsibilities: Participates in implementing, coordinating, and maintaining activities and projects, including: evaluating general collections materials entering the department; repair of brittle books, commercial binding programs, religious binding repairs, and fine bindings.
Qualifications: Required - a knowledge of and/or experience with current preservation principals, practices and techniques; a demonstrated ability of various fine binding techniques; ability to write reports and communicate effectively. Preferred - supervisory experience; experience in a research library preservation program or equivalent training with some field experience.
Salary: Negotiable in relation to experience and education. To apply send letter of application, resume, and the names, addresses and telephone numbers of four recent references to: Motter Bookbinding , Attn: F. Joseph Motter, PO Box 767, Muskogee, OK 74402-0767 (918/682-3485).
PAPER CONSERVATOR
Philadelphia Museum of Art
The Philadelphia Museum of Art seeks an associate conservator of works of art on paper. Candidates are sought who have completed a graduate training program in art conservation with at least four years of subsequent practical work or have equivalent training and experience. Responsibilities will include the examination, technical analysis, and treatment of prints, drawings, and photographs in close communication with curatorial staff in addition to a full range of preservation activities throughout the museum.
The Museum has one of the largest and most comprehensive collections of art on paper in the county containing 100,000 prints and 13,000 drawings of the old master, modern and contemporary periods, and 15,000 photographs.
Salary commensurate with experience. Send resume to Marigene H. Butler, Head of Conservation, Philadelphia Museum of Art, PO Box 7646, Philadelphia, PA 19101-7646.