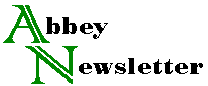 Volume 14, Number 6
Oct 1990
Positions Open
LIBRARY CONSERVATOR
Columbia University Libraries
Responsibilities: Managing the Columbia University conservation program, including: managing the Conservation laboratory; planning and developing treatment procedures and methods for both circulating and special collections; performance of treatments, primarily on special collections materials; training and supervision of Conservation Lab technical staff; coordination of the Libraries' disaster recovery program; and assisting in grant projects, exhibits, and environmental monitoring; and serving as an information resource. The Conservator reports to the Assistant Director for Preservation and participates in the Libraries' overall preservation program, including liaison with other library departments, staff and user awareness, publications, committees, and system-,wide planning for preservation. The Conservator will have the opportunity to guide reorganization of the Lab into two units, one for special collections and the other for circulating materials; and to fill a new position of Conservation Lab Supervisor, which will assume responsibility, under the Conservator, for the circulating collections unit.
Qualifications : In addition to an undergraduate degree, requirements are: knowledge of conservation practices and procedures, as demonstrated by a minimum of two years' professional experience (post internship and apprenticeship) in a research library environment; evidence of the ability to perform a wide range of conservation treatments; creativity; supervisory capabilities, ability to work in a fluid, complex organization and to communicate effectively both verbally and in writing. Successful completion of a formal program in the conservation of library materials is desirable. Preference will be given to candidates with an accredited MLS degree.
Salary: Ranges are: Librarian I: $29,000-$37,700, Librarian II: $31,000-$41,850; Librarian III: $34,000-$49,300. Excellent benefits including assistance with University housing and tuition exemption for self and family.
Send resume, listing names, addresses and phone numbers of three references to: Kathleen Wiltshire, Director of Personnel, Box 35 Butler Library, 535 West 114th St, New York, NY 10027. Preference will be given to applications received by November 30, 1990. AA/BC)E.
PRESERVATION ADMINISTRATOR
Washington University in St. Louis/Olin Library System
The Olin Library System of Washington University in St. Louis is seeking a creative and service-oriented individual as Preservation Librarian. The Olin Library System is engaged in a multi-year project of strengthening and expanding its collections and services to correlate with the University's program of enriched research and teaching activities. The Olin Library System consists of a large central library and eight satellite subject libraries.
Responsibilities: This position is responsible for implementing and updating the library's Preservation Policy and Three Year Plan and reports to the Head of Collection Development Services. The library is in its third year of a preservation grant from the Burlington Northern Foundation, and the University is a financial contributor to the Commission on Preservation and Access. The Preservation unit includes seven full tire staff with responsibility for commercial binding, in-house repair, environmental monitoring, disaster preparedness, user and staff education, and preventive preservation strategies and regional cooperative efforts.
Qualifications: Candidate must have an MLS from an accredited library school. Supervisory experience, preferably in a research library environment; experience with automated system; excellent communication skills; strong commitment to patron service and interinstitutional cooperation; an understanding of the information needs of a research university; and the ability to work effectively in a collegial manner in a changing environment.
For full consideration applicants should send a resume and the was of three references to: Virginia F. Toliver, Director of Administration and Planning, Olin Library, Campus Box 1061, One Brookings Drive, St. Louis, MD 63130-4899. Position will remain open until filled; initial review of applications will begin November 1, 1990. AA/EOE. Employment eligibility verification required upon hire.