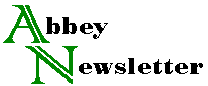 Volume 14, Number 4
Jul 1990
Book Conservation Catalog Takes Form
The Book Conservation Catalog Committee of the American Institute for Conservation Book and Paper Group is currently producing the section of the catalog dealing with structural elements, a Compendium of Book Production Techniques. The Compendium, which will serve as the foundation for the Catalog section on conservation treatments, will contain sections on preparation of the textblock (guarding, piercing, etc.), endpapers, sewing, edge treatments, spine shaping, endbands, boards, covering, and finishing. Each section will contain brief descriptions of structural features, standardized terms and common synonyms, general information about period of use, attributes of the feature (for example weaknesses, effects on movement of the structure, application for use as a conservation structure), materials commonly employed (adhesives, leather finishes applied by the binder, etc.), illustrations where they are useful, and references for further reading.
The purpose of this section is to serve as an aid to the conservation treatment decision-making process by outlining the variety of structural elements present in book structures, standardizing terminology for reference to treatments, alerting the conservator to features appropriate for documentation, and documenting the historical use of materials so that appropriate conservation treatment can be devised. It is meant for the practicing book conservator and is not designed as a manual of technique.
The Book Catalog Committee serves as the editorial board overseeing the efforts of the compilers for each section. There are currently around 30 Volunteers working on the project and the drafted sewing section is in revision. Volunteers are needed to serve as compilers, contributors, reviewers, and translators. For more information, contact: Eleanore Stewart, Preservation Department, Stanford University Libraries, Stanford, CA 94305.