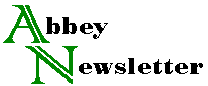 Volume 14, Number 3
Jun 1990
Products & Services
For Sale by Owner
Bruce Bumbarger (Magill Library, Haverford College, Haverford, PA 19041, 215/896-1165) is selling:
Kwikprint model 55 hot stamping press with self-centering type holder. The press has approximately 9" depth of throat from the type pallet to the frame, with approximately 2" of height between the typeholder and work support. The height is adjustable. The typeholder has law, medium, and high heat settings and a thermometer by which one can gauge the temperature of the holder. It will accommodate a line(s) of type up to 1" deep and 5-3/4" long. In as-new condition. $750.
Hoole self-centering type holder for hand stamping. Jaws accommodate line of type 5/8" deep and 5" long. In very good used condition. $85.
Hickok self-centering type holder. Specifications are the same as for the Hoole holder. Good used condition. $65.
Pliantex
Karen Crisalli wrote to the Guild of Book Workers Newsletter (Feb. 1990) that she tried to import some Pliantex after hearing some very positive recommendations, but found that shipping regulations prohibited its limitation, because of its low flash point. It can be shipped out of England to countries that do not have shipping regulations as strict as those of the U.S. In England, it is sold by J. Hewit and Sons, and by Arthur Rich & Partners in Belper, Derbyshire.
Cheap But Good Water Alarms
Judith Reed of the New York Botanical Garden writes, "Following an extensive general conservation survey at the New York Botanical Garden, we explored cheaper sources of Water Alert Alarms than the ones available through conservation suppliers. The one we have sampled seems to work fine." She enclosed material on the Flood Alert Water Sensing Alarm, a product of Datasonic Inc. (255 E. Second St., Mineola, NY 11501, 516/248-7330). This alarm works with a 9V alkaline battery and gives an 85-decibel alarm at 10 feet that will go on for 5 days with a fresh battery. Cost: $19.95 each.
For Bookbinding
Planax has introduced the Model F-II cold glue perfect binder, which is about the size and shape of a median-size photocopy machine and can bind coated stock as well as uncoated. (Sorry, address not available.)
Cockerell marbled papers are still being produced by the two marblers, Peter Rogers and Marcus Fulcher, who worked for 20 years for Sydney Cockerell, until his death in 1987. Their new premises are 33a Priory Road, Cambridge, CB5 8HT; tel. (0223) 464136.
The JB.4 Leather Paring Machine, designed and made by James Brockman, costs E95 ($156) + E15 for air parcel to the U.S. Write James Brockman, High Ridge, Ladder Hill, Wheatley, Oxon, 0X9 1HY, England.
Bookcloths from the Victorian era are available from Bookcraft Supplies, 273 Longhurst Lane, Mellor, Near Stockport, Cheshire SK6 5PW, England; tel. 061-427-7348. The owner, William Tomlinson, and his wife visit U.S. binders every year or so, and invite then to visit in England. A great deal of information about this supplier and his cloths is given in the Binders Guild Newsletter #6, 1989, p. 13-15.
Acid-Free Recycled Colored Endpapers
Paper Technologies, Inc. has recently developed a new line of acid-free colored papers that are produced from recycled fiber. These papers are now available for purchase.
P.T.I. #70 Endleaf, available in six colors, is described as an acid-free and lignin-free paper with a minimum pH of 7.0, buffered with calcium carbonate. A technical data sheet has not yet been issued, but will be available soon, according to Arno Roessler, president of the company.
The samples provided by the company include two beige-toned papers of particular interest to those who have struggled to match the color of nineteenth-century wove papers. In the past, available acid-free papers have been too bright to complement adequately the peculiar beige-pink tone of many of these books--often the volumes in a research library most in need of repair.
Opinions of other conservators concerning the appropriateness of this new line of papers for conservation are sought by the University of Utah conservation lab: Preservation Department, the Marriott Library, the University of Utah, Salt Lake City, UT 84112. [They may be able to send samples; P.T.I. has samples; and there are even a few at the Newsletter office. -Ed.]
Conservation Supplies & Equipment
A leafcaster designed just for fold and edge repair of damaged pages, was exhibited at the AIC meeting in June by Museum Services Corporation: the "F.E.-Caster." The basic unit is $850; options include a table-top cover at $150, a motor controller at $150, and a pump assembly for $200. Museum Services is at 4216 Howard Ave. (Upper Level), Kensington, MD 20895, 301/564-1225. This is the company with the American-made continuous process leafcaster announced in the May issue on p. 21.
Equipment for Conservation, by Tony Rajer, is a bilingual (Spanish/Portuguese) Publication on the design and construction of conservation equipment with components made in Latin America. Available from Conservation Materials, Ltd., Box 2884, Sparks, NV 89431 (702/331-0582). $4.00.
A commercially available database package for keeping conservation records is Benchmark, from Logic Associates, 3502 John Hinkle Place, Bloomington, IN 47408 (812/3331874). It runs on IBM PCs and compatibles with 640K RAM, a hard disk, and PC-DOS version 2.0 or later, and requires the PC-file shareware database package sold by the sane vendor. The literature on it says, in part, "The user provides the information about the condition and the selected treatments for each item. Benchmark provides the needed processing slips, reports, and record keeping and maintenance. The user can invoke any of several standard reports whenever desired. These include: Items awaiting treatment, monthly/ yearly statistics, and various charts and graphs."
New Addresses
Atlantis has left Gulliver's Wharf and is now at 2, St. Andrew's Way, Bow, London E3 3PA, England.
Bainbridge moved in February from Paramus, New Jersey, to 17 South Middlesex Ave., CN9300, Cranbury, NJ 08512 (609/395-5550, 800/631-5414).