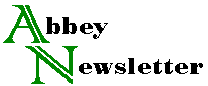 Volume 14, Number 3
Jun 1990
Positions Open
HEAD, BINDING, AND REPAIR SERVICE
MIT Libraries
Responsibilities: Plans and manages work of unit in commercial binding preparation, in-house repair, and shelf preparation. Supervises one full-time and two part-time assistants, plus student assistants. Trains staff in all operations, including use of automated system for control of commercial binding activities. Applies, modifies or develops conservation techniques to diverse collection needs. Works with collection management staff on identification of preservation needs and treatments. Assists the Preservation and Collections Librarian in policies and procedures, disaster preparedness, education for staff system-wide, brittle books, and special projects. Manages budget; orders supplies and equipment. Prepares narrative and statistical reports.
Qualifications: Bachelor's degree. Completion of a recognized conservation training program, apprenticeship or equivalent education. Supervisory and administrative experience. Broad knowledge of preservation problems at the practical and theoretical levels. Ability to communicate effectively orally and in writing. Experience in a production-oriented academic library environment preferred. Hiring Salary Range: $22,900 - $27,000.
Review of resumes will begin August 1 and continue until position is filled. Send resume and names and addresses of three current, confidential references to: Search Committee for Head, Binding and Repair Service (AB), MIT Libraries, Room 14S-216, Cambridge, MA 02139.
MIT is a smoke-free campus. The Libraries offers excellent benefits, including tuition assistance, a children's scholarship program, and a relocation allowance. AA/EOE.
BOOK CONSERVATOR
Smithsonian Institution
The Smithsonian Institution Libraries seeks a book conservator to restore and conserve valuable library materials. SIL collections include over 40,000 rare books and manuscripts. Incumbent perform all aspects of book conservation, including mending, sewing, binding, aqueous and nonaqueous treatments, as well as examination and documentation of treatments, in well equipped conservation laboratory. Other activities include participation in in-house workshops; assistance with emergency preparation training, and preparation of exhibits with Chief Conservator and Chief of Special Collections. SIL's Book Conservation Laboratory staff includes conservators, interns, and volunteers.
Qualifications: Knowledge of historical and current binding techniques; paper chemistry; production and quality of bookbinding materials; and impact of environment on library materials. Bachelor's degree or equivalent combination of education and specialized experience in book conservation. Work experience in a library conservation facility desirable.
Salary: $24,705 (GS-9). Position open until filled. For application and information forms, please call Virginia Carter, 202/357-1940. EOE.
FIELD SERVICE OFFICER
SOLINET
Southeastern Library Network (SOLINET) seeks Field Service Officer to promote and support preservation activities. Duties include developing and delivering educational program; providing reference and consulting services; supporting cooperative planning groups; and generating various publications. Travel required (20-407).
Amplifications: Knowledge of preservation practices and issues; working knowledge of library/archival operations; excellent interpersonal, problem solving, and c cation skills; and ability to work independently. MLS plus 1-3 years experience or training in preservation preferred; experience as a trainer desirable.
Available July 1, 1990, contingent on funding. Salary $28,000 minimum.
Send letter of application, resume, and names of three references to Personnel Manager; SOLINET; 400 Colony Square, Plaza Level; Atlanta, GA 30361-6301. Review of applications begins June 1 and continues until filled. An Equal Opportunity Employer.
POSTGRADUATE FELLOWSHIP IN PAPER CONSERVATION
Philadelphia Museum of Art
The Philadelphia Museum of Art will offer a postgraduate fellowship in paper conservation to begin September 1, 1990, pending funding. It is intended for individuals who have completed a graduate training program in art conservation or have equivalent experience. The fellowship includes a stipend of $18,000 plus health insurance and a travel supplement of $3,000.
Applicants should submit to the address below: statement of the candidate's interest in applying for the fellowship; resume; transcripts of undergraduate courses of academic study; and several samples of examination reports and treatment records with photographs. Two supporting letters from conservation professionals familiar with the candidate's work and one letter of personal reference should be sent directly to Marigene H. Butler, Head of Conservation, Philadelphia Museum of Art, PO Box 7646, Philadelphia, PA 191017646.
TECHNICAL ASSISTANT
Columbia University Libraries Conservation Lab
Duties: Performs a variety of treatments on circulating/ general collection materials. Treatments will include rebinding, resewing, and paper mending; deacidification and encapsulation; and protective enclosures. Will assist with and train student assistants in identifying material for inhouse repair and performing basic repairs and encapsulations. Assists in overseeing routine work-flow of library materials in and out of Lab. Responsible for supply inventory maintenance and some records keeping using a computer.
Qualifications: Minimum one year experience in bookbinding in a library/archive, conservation lab or private shop. An understanding of basic conservation principles. Some college, with BA/BS preferred. Familiarity with personal computers; ability to work independently; good analytical skills, good oral and written communication skills.
Benefits: Columbia University paid tuition, 4 weeks paid vacation and comprehensive medical.
Send resume to Anne Degnan, Columbia University Libraries, 213 Butler Library, 535 W. 114th St, New York, NY 10027.
This is a New York State Grant position.
PRESERVATION ADMINISTRATION INTERN
Stanford University
The Stanford University Libraries is seeking candidates for an 11-month internship in Preservation Administration. The internship is funded from the Andrew W. Mellon Foundation in an effort to give qualified candidates the opportunity to apply administrative skills to preservation activities in a large research library environment. The intern will participate in administrative assignments as well as a conservation treatment project.
Qualified candidates must have an MLS from an ALA accredited library school and formal training or demonstrated equivalent in training or experience, as well as education or experience in preservation. Experience in a library or archives is preferred.
Assistant Librarian $28,000-$38,750.
Submit letter of application, complete statement of qualifications, resume of education and relevant experience, and names and addresses of 3 references by July 15, 1990 to Delia Jacob, Library Human Resources Department Chief, Stanford University Libraries, Stanford, CA 94305-6W4. Cite #001-ABY on all correspondence. EOE/AA.