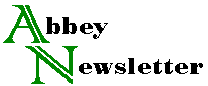 Volume 14, Number 3
Jun 1990
The ISO April Meeting
The International Organization for Standards (ISO) has a joint working group (TC 46 and IC 6) for paper permanence standards. Its members represent both papermakers and the long-term users (librarians and archivists). Its second meeting took place April 18-19, when members discussed the features to look at and methods to use for round robin testing later this year. The report that follows is based an a verbal account. Minutes will be made available later on.
Accelerated aging will not necessarily be part of the final standard, but for the purpose of the round robin, moist aging is planned, either at 80°C and 65% RH for 24 days or 90°C and 50% for 12 days.
The group feels that tear resistance is the best indicator of strength because it shows the strength of the fiber itself, without the increase in bonding induced by oven aging. No other strength measure is planned. For the round robin, the group is considering a retention after aging of at least 85% of initial tear strength.
At this stage, a pH between 7.5 and 9.5 (cold extraction) is required. The test for acid-soluble aluminum has been dropped because it is felt that paper made in this range would not contain excessive alum. Furthermore, alum in small amounts has become a common and necessary additive in alkaline papermaking systems.
Minimum calcium carbonate is still at 2% by weight.
lignin content would be 1%, which amounts to only half the amount currently allowed in freesheet by trade practice.
| | | |
| --- | --- | --- |
| | Current Practice | ISO Draft |
| % Lignin | 2% | 1% |
| Equivalent % mechanical fiber | 10% | 5% |
| Equivalent kappa number | 10 | 5 |
The working group will discuss problem that may exist with acid paper buffered at the size press. It will also solicit samples of BCTMP for inclusion in the round robin.
The next meeting will be in November, in London. The U.S. is represented by Rolland Aubey and Lewis Brown. ANSI serves as the U.S. secretariat.