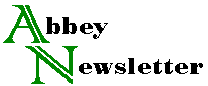 Volume 14, Number 2
Apr 1990
Positions Open
PRESERVATION OFFICER
Princeton University Libraries
Responsibilities: Responsible to the University Librarian for all preservation and conservation activities within the libraries. Duties include overseeing all preservation and conservation treatment activities, as well as coordinating then with other library program. Works closely with relevant personnel in all departments. Responsible for monitoring conformance to existing policies and the development of new policies in the preservation aspects of disaster preparedness, equipment, and supplies, keeping abreast of current developments, and monitoring local environmental conditions. Oversees special preservation projects, including those funded by grants, keeping statistics and preparing reports and monitors preservation endowment funds. Supervises the Conservator of Rare Books and Special Collections, the Head of Treatments for General Collections and the staffs in general preservation and preservation microfilm preparation and control.
Qualifications: Extensive knowledge of library preservation and conservation and the ability to work cooperatively with a wide variety of staff. Demonstrated planning administrative abilities as well as strong communication skills, both written and oral. Successful experience in supervision of preservation and conservation staff; and in policy formation. Master's degree from an accredited library school or equivalent training and experience highly desirable.
Salary and Rank: Dependent upon qualifications and experience.
Send applications (resume and names, titles, addresses and phone numbers of three references), postmarked by June 1, 1990 to: Preservation Officer Search Committee, c/o Personnel Librarian, Princeton University Libraries, One Washington Rd., Princeton, NJ 08544. AA/EOE.
HEAD, PRESERVATION REFORMATTING OFFICE
Columbia University
Responsibilities: Managing the preservation microfilming program, including supervision of technical staff who microfilm and photograph materials and perform quality control; and supervision of staff who prepare materials for microfilming (establishing bibliographic control, targeting, collating, and physical preparation). Responsibilities also include coordinating pre- and post-filming procedures; management of the customer order program for microfilm and still photography; contracting with outside vendors; managing grant-funded [projects]; and assisting in all aspects of Preservation Program, including training, publications, committees, disaster prevention and recovery, and system-wide planning for preservation.
Amplifications: Knowledge of preservation microfilming policies and technical procedures, with experience in a microfilming operation preferred; knowledge of bibliographic control of microforms, current preservation trends, and library automation; ability to work in a fluid, complex organization and to communicate effectively both verbally and in writing. Formal study of preservation and supervisory experience in a large academic library are desirable. An accredited MS or equivalent experience is required.
Salary: Librarian I: $26,000-$33,800; Librarian II: $28,000$37,800; Librarian III: $31,000-$44,950. Excellent benefits include assistance with University housing and tuition exemption for self and family.
Send resume, listing names, addresses and phone numbers of three references, to: Kathleen M. Wiltshire, Director of Personnel, Box 35 Butler Library, Columbia University, 535 West 114th St., New York, NY 10027. Deadline for applications is April 30, 1990. AA/EOE.
CURATOR OF PHOTOGRAPHY
Northern Arizona University
Applications are invited for the position of Curator of Photography at the Cline Library.
Salary: $22,000. 12 month contract with academic professional status. EOE/AA.
Job description is available upon request. Send letter of application, resume, and names and addresses of three references to Jean D. Collins, University Librarian, Cline Library, PO Box 6022, Flagstaff, AZ 86011-6022. 602/5236802. Review of applications will begin April 15, 1990
[Note: Duties include, but are not limited to, preservation. - Ed.]
CONSERVATION ASSISTANT
University of Michigan
Duties: Under close supervision of Conservation staff, is taught to perform in sequence book and paper conservation treatments. Treatments include: paper conservation techniques such as dry cleaning, washing, deacidifying, resizing, flattening, mending, encapsulation, and matting; constructing conservation bindings in various styles and materials, such as case structures, unsupported sewing styles, split board, and post bindings; construction of drop-spine boxes and other protective enclosures. Documents treatments and maintains records. Assists Head, Conservation and Conservation Assistant II with various projects as assigned. This position reports to the Head of Conservation.
Qualifications: Some experience in conservation, under the supervision of an experienced conservator. Ability to perform craftwork with care, precision, patience, and attention to detail, as demonstrated in work samples. Ability to respond to the diverse preservation needs of a large research library. Ability to work effectively with others.
Application: Applicants should submit resume and 5-10 slides of conservaton and craftwork. A portfolio will be required for onsite interviews.
Salary and leave: Minimum salary of $15,990 dependent on previous experience. 96 working hours of vacation per year; 15 days of sick leave per year with provisions for extended benefits. Retirement: TIAA/CREF plan.
Apply to Library Personnel Office, 404 Hatcher Graduate Library, University of Michigan, Am Arbor, MI 48109-1205. Applications received before June 30, 1990, will be given first consideration.
Position Sought
Wanted: a 15 month position as a book repair technician. I bring to the task 18 months experience in book repair, rebacking, new case, sewing, paper mending etc., training in the preservation program at Brigham Young University. Looking for book-arts related work between B.F.A. printmaking program and graduate school. Available May 5, 1990. Contact Jane Roberts, Star Rt. #I, Etna, WY 83113, 307/ 883-2689 or Randy Silverman (Preservation Librarian Brigham Young University) 801/378-2512 for further information.