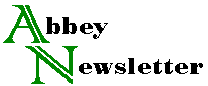 Volume 14, Number 1
Feb 1990
Reviews
Dewayne J. Lener. Paper Preservation: Conservation Techniques and Methodology. Orting, Washington: Heritage Quest Press, 1988. 123 pp. $19.95.

Reviewed by Cathy Atwood
Paper Conservator, Nebraska State Historical Society.

This review is reprinted with permission from Family Records TODAY, The Journal of American Family Records 11(1) Jan. 1990, p. 32-37.

The preface of this book states: "When it comes to PRESERVATION instructions, private collectors, individuals and genealogists are often overlooked in the United States and around the world. ... It will be our aim to discuss PRESERVATION techniques, step-by-step, that may be done at home to enhance the life of your family records or private collection." Unfortunately, many of the techniques which Lamer offers could do great harm to documents, photographs, and the other artifacts which he discusses.

There are three areas in which this book is unsatisfactory: 1) The publication is full of misspellings, typos, fuzzy photographic illustrations, and poor editing. These aspects make the book difficult to use. One example is this incoherent sentence from page 54: "Adding some ethal and alchohol to pad in cleaning and drying." 2) Both the technical information and the methods of treatment are wrong in many instances. The flaws are sometimes due to oversimplification of explanations. However, some seen to be the result of inexperience and misinformation. 3) There are 86 pages with text in Loner's book. At least 27 of these pages are substantially the same as previously published work.1 Another eight pages have portions of text which are substantially the sane as previously published work. 1

There are many questionable recommendations and factual errors in this book. The mistakes vary in magnitude; a sampling is offered below.

p. 1. Must papers from the 1850s to the present do not have a pH between 1 and 4. Many papers from this time are acidic, but not to the extent which Lener indicates.

p. 1. Lignin is not an acid. Its presence in paper is undesirable for other reasons.

p. 2. Artificial aging of paper does not make possible an accurate prediction of the natural lifespan of paper. Paper scientists do not say that properly processed cotton plant cellulose will have a useful life of thousands of years.

p. 3. Oil from our hands is not highly acidic. Oils cause problems on paper because they can attract dirt and they can stain paper.

p. 9, 111. Deterioration of paper is not increased because the paper is folded and "is touching itself." Similarly, textiles will not deteriorate more rapidly simply because they are folded.

p. 9. Rusty paper clips do not "add additional acids" to paper.

p. 13. Most photocopy paper does not have a pH between 2 and 3.

p. 13. Photocopying processes are not acidic. Images from "wet photocopying" do not last as long as dry toner images, but this is not due to acidity.

p. 13. "Mohawk" is listed under the "materials needed" section, but Mohawk is not explained in the chapter.

p. 18. I would never use Absorene myself, but it should especially not be used on photographs and paintings.

p. 18. The problem with pressure sensitive tapes is not due to acidity of the tapes and adhesives.

p. 21. Lener recommends Eucalyptus Oil for removing tape. What is Eucalyptus Oil? If it is an oil, it should not be used on paper.

p. 78. The discussion of adhesives is unclear. PVA should never be used for the repair of valuable papers, even as part of an adhesive mixture.

p. 79. The adhesive mixes used by seven people are listed. The sources for these formulas are not given in the bibliography. So it is not possible to check on the original intentions of the conservators, or the reasons for which the mixtures were formulated.

p. 85. Document repair tapes can not be endorsed for repairing all paper artifacts, even if the tapes are sold as "archival." These tapes have caused inks to bleed, and the paper to change color.

p. 89. Polyester can be sealed with machines that use heat. Not all encapsulation machines are ultrasonic.

p. 98. Polyester for encapsulation is usually 3 nil (or .003"), not .003 nil.

p. 101. A distinction needs to be made between archival lamination and "office" lamination. Even archival lamination is not a good treatment choice for many papers.

p. 108. Pressure sensitive labels should not be used on the back of photos. Even those sold as "acid-free" should not be used on paper artifacts.

p. 108. Most negatives are not acidic. Two early forms of negatives are inherently unstable, and they decompose and liberate acidic gases. So copy negatives would need to be made for this small class of materials. Negatives do not need to be "reproduced periodically."

p. 111. "Costumes, christening or wedding gowns" can contain very different types of fibers, dyes, and trimming materials. It is incorrect to make the statement: "With all types of textiles it is best to dry clean or clean them with Ivory soap."

p. 111. Foxing is not a sign of an advanced stage of acid deterioration.

p. 111. Textiles should not be deacidified, except by a conservator.

p. 119. Vacuum cleaners should not be used on paper.

You may have noticed a pattern in some of the notes listed above. Lener has succumbed to a common misunderstanding. Just because something is harmful to paper does not mean that it is acidic. Tapes, some plastics, paper clips, and other materials are "enemies of paper." Yet it is not a simple equation of "If it is a problem, it must be acidic."

Genealogists and persons with private collections do need accurate preservation information. The following suggestions are offered:

a) Consult your local library, historical society, or art museum for information or resource people.

b) Borrow from a library, or buy, the fine preservation books which already exist.2 For some reason, these helpful sources were not listed in Lener's bibliography.

c) Concentrate on improving the environment and storage of your collection. These aspects of collection care have a significant impact on the life of paper and photographs. Treatment of individual items is the final process in a preservation effort.

d) Some repair procedures can be performed by nonconservators, on some artifacts. But the practitioner must be quite familiar with background and theory, not just with a technique. Good judgement results when a person understands the possibilities, and is not just following a formula.

e) When a valued possession needs conservation treatment, consult with one or more conservators. A free brochure is available from the American Institute for Conservation,3 which offers good advice on hiring and working with a conservator.

I gratefully acknowledge the help of conservators and other specialists in verifying the information in this review. Any errors which occur in this review are my fault alone.
Notes
1. I refer you to the following publications:
Conservation Department. Harry Ransom Humanities Research Center. Conservation of Archival Materials. Austin: The University of Texas, 1985. (See pages 41-69, 74-78, 81-83, 101, and 103 in this book; pages 25, 27-29, 31-51, 53, 54, and 81-84 in Lener's book.)
Preservation Office. Polyester Film Encapsulation. Washington, X: Library of Congress, 1980. (See pages 1, 3, 4, and 8 in this book; pages 89, 90 in Lener's book.)
University Products [catalog], P.O. Box 101, 517 Main Street, Holyoke, MA 01041. (See descriptions of silica gel and heat set products in this catalog; pages 80, 81, and 105 in Lener's bock.)
2. Some basic books on the preservation of paper materials include:
Hedi Kyle. Library Materials Preservation Manual. Bronxville, NY: Nicholas Smith, 1983.
Carolyn Clark Morrow. Conservation Treatment Procedures: A Manual of Step-by-Step Procedures for the Maintenance and Repair of Library Materials. Second Edition. Littleton, Colorado: Libraries Unlimited, 1986.
Mary Lynn Ritzenthaler. Archives & Manuscripts Conservation: A Manual on Physical Care and Management. Second Edition. Chicago: Society of American Archivists, 1984.
Mary Lynn Ritzenthaler, et al. Archives & Manuscripts: Administration of Photographic Collections. Chicago: Society of American Archivists, 1984.
3. "Guidelines for Selecting a Conservator." American Institute for Conservation, 1400 16th St., N.W., Suite 340, Washington, DC 20036.
---
Denis Carvin. La Reliure Médiéval d'après les fonds des bibliothèques d'Aix-on Provence, Avignon, Carpentras et Marseille (Centre Interrégional de Conservation des Livres, 18 rue de la Calade, 13200 Arles, France) 1988. 239 pp. 322 FF.

Reviewed by Michael Gullick
Michael Gullick is a designer-scholar whose research interests include twelfth century manuscripts and binding structures.
The author of this study of fourteenth and fifteenth century binding structures declared his purpose was two-fold: first, to provide a regional study (regional by location, not by origin) and, secondly, to provide a methodology for use and adaptation by others. The source material is 132 bindings in four south French libraries.
The opening is a review of the state of binding history and, apart from noticing the paucity of published literature on structure, has nothing of much interest. At least one fundamental publication is missed, Pam Spitzmueller's paper on sewing terminology in The Paper Conservator (vol. 7, 1982/3, pp. 44-46). There is an account of the source material, whether it is plain, six-ply decorated or illuminated, and the impression given is that most, if not all, of the manuscripts are rather ordinary. There is no summary catalogue of the books, which I would have thought indispensable, and reading the book I gained very little sense of the manuscripts, either as objects or as texts with homes and owners.
The features chosen for examination, arranged in fairly logical fashion according to the stages by which most books are bound, are of a very basic kind. Nowhere is it stated why these features were chosen or why and how their recording might prove important. The author does not convey to me that be has any developed feelings for binding structures or the nature of workmanship, without which any study of bindings must be impotent. It is not that these subjective and abstract feelings should be discussed, prompted by the evidence, but I would expect any author writing about books and bindings to betray more than just enthusiasm, a very dangerous quality untempered by knowledge or wisdom. This deficiency is made very apparent by the wealth of limited observations and the simplistic attitude toward structural features and the manner in which they are recorded. For example, the study notes different kinds of tunneling and channeling systems employed in boards, bet fails to give any measurements of either the details or any indication of the relative sizes in different boards in different books.
Many of the observations are presented in tabular form and although there can be no objection to this as a means of publication, it does demand that the questions on which observations and results are based must be the right ones. The degree of detail and the kind of detail recorded depends on an analysis of what is important for the needs of those interested in binding structures as well as those interested in other aspects of manuscripts, historians of tools, materials and techniques, and social and cultural historians. The failure of this study to deal even on a basic level with any of these needs is not entirely the author's fault, for there is no consensus on what studies of this kind might be based. But this is no excuse for the very bad compute-generated line illustrations. I cannot help feeling a genuine archaeologist would regard the rigor of this study and the visual presentation of the results with a good deal of scorn. I fear that the perception others have of the archaeology of the book as a subject for serious study will be diminished if they see this work. And I hope I an wrong in fearing that this will not be the only study of its kind to be made.
Of course there are some useful observations on individual books and the rubbings of the tools will be valuable. But those who come to this book with no understanding of the binding structures, but think it might be useful, will, I suspect, be perplexed, even confused and frustrated by its failure to offer much help in any examination of similar or related material. Conservation binders will find a little more, but I do not suppose that there is much guidance here for help in making decisions about the treatment of similar material, and they will find little to provoke or add to the ongoing discussion concerning binding structures.
Alas, this book regards bindings as the objects of a study and not objects to be studied.