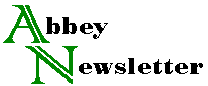 Volume 14, Number 1
Feb 1990
English Bookbinders in the De Coverly/Cobden-Sanderson/Cockerell Tradition: A Teaching-Genealogy
by Tom Conroy

The chart on the facing page is abridged from one of a series being prepared for publication in the Guild of Book Workers Journal. The intent of these charts is to show the transmission of bookbinding skills by substantial direct teaching or shared work. Emphasis in the project is on the teaching tradition in America: although most of the binders on this abridged chart were English, all since Cobden-Sanderson have taught or had profound influence on American hand binders.

The De Coverly/Cobden-Sanderson/Cockerell teaching tradition is the best known of the English teaching lines. Binders in this line have repeated a pattern of concern for sound, functional structure as the only proper foundation for full-extra or design finishing; appeal to historical binding for models of durable structure and materials, with rejection of shoddy contemporary practices; willingness to experiment and abandon current tradition, while staying carefully within the boundaries set by the use of the book and the purpose of binding; and prominence as teachers, writers, and thinkers on binding and conservation. Cobden-Sanderson' s introduction of Arts and Crafts ideals into bookbinding is well known; there is less understanding of the subtler partial rejection, which began with Douglas Cockerell, of mindless hand work for routine production.

The prominence of the Arts and Crafts binders has obscured the underrated and seldom-mentioned apprenticeship-trained trade hand binders. Some appear on this chart, but many of the most important (like Peter McLeish, William Matthews, or Alex Vaughan) appear only on the unabridged version. It should be remembered that "apprenticeship" in England refers to a formal legal contract for a fixed term of years, normally seven, rather than the amorphous voluntary associations called "apprenticeships" in this country. Apprenticeship-trained trade hand binders often had profound knowledge and skills, but they often had to bind less soundly than their knowledge suggested lest they lose customers unwilling to pay for invisible durability. English training outside of apprenticeship was generally in art colleges and craft and technical schools; for binders the most important of these were the Central School of Arts and Crafts (1897-1960s), Camberwell School of Art and Crafts (from 1904), the London College of Printing (from the 1920s), and the Royal College of Art (1920s-1960s).

Full sources and acknowledgements will appear with full publication in the Guild of Book Workers Journal. In the meantime I must mention a similar chart which Gary Frost prepared but did not publish around 1980, and the current project of Don Cawthron, who is gathering training information for the Fellows of Designer Bookbinders. Both these projects partially overlap my own.
Teaching Genealogies II (Abridged)
de Coverly/Cobden-Sanderson/Cockerell
-
Primary or earliest training or influence
Later training, employment, partnership
f1.:
Flourished," dates from beginning of training to retirement

Full-size image available

---
Joseph Zaehnsdorf the Elder
1814-1886; fl. 1829-187 .
Born in Budapest; served four-year apprenticeship with Kupp of Stuttgart.
Roger de Coverly
1831-19 ; f1. 1845-19 .
Began seven-year apprenticeship just three years after Zaehnsdorf set up on his own; served six years.
T.J. Cobden-Sanderson
1840-1922; f1. 1883-1921.
Studied forwarding only for eight months only.
Charles McLeish the Elder
1859-1949; fl. 187 -19 .
Apprenticed in Edinburgh; finisher for C. -S. at the Doves Bindery
1893-1909; in partnership with his sons as C. & C. McLeish (etc.)
1909-1949.
Douglas Cockerell
1870-1945; f1. 1893-1945.
Apprenticed under C. -S. at the Doves Bindery; own workshop 1897; bindery manager at W.H. Smith & Son 1904-1915; founded Douglas Cockerell & Son in 1924.
Evelyn Nordhoff
18 --19 ; f1. 1895-190 .
Of New York; Cobden-Sanderson's first American student.
Sangorski & Sutcliffe
Partnership formed 1901 between Francis Sangorski (forwarder, 187 -1912) and George Sutcliffe (finisher, 187 -1943); both had served trade apprenticeships, then studied with Cockerell while working for him
1898-1902.
Sydney Morris Cockerell
1906-1987; fl. 1924-1987.
Partner in Douglas Cockerell & Son 1924-1987.
Roger Powell
b. 1896; fl. 1930-198
Also studied with Peter McLeish and William Matthews; partner in Douglas Cockerell & Son
1936-1947.
Edith Diehl
1876-1953; f1. 1902-1953.
Cockerell was clearly the main influence on Diehl. She also studied with Jules Domont in Paris; with Louis Jacobs and J. De Buyl in Brussels; and worked for Sangorski & Sutcliffe.
Peter Waters
b. 1930; fl. 1946- . First studied with William Matthews; partner of Powell 1956-1971. Powell and Matthews "had equal influence on me in binding, but R.P. my major influence in conservation."
Anthony Cains
b. 1936; fl. 1952- .
Apprenticed a forwarder; studied with Edgar Mansfield and William Matthews; spent "a formative period" working for Cockerell after working at W.H. Smith and at the British Museum Bindery.
Christopher Clarkson
b. 19 ; fl. 196 -
Don Etherington
b. 1935; fl. 1948- .
First studied with William Matthews and George Frewin; apprenticed (in effect) a forwarder 1951-1958; worked for Powell & Waters 1958-1960 and calls them his "greatest professional influence."