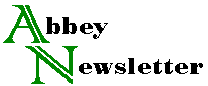 Volume 13, Number 7
Nov 1989
Union Carbide Acquires Wei T'o Rights
An exclusive agreement for use of Wei T'o Associates, Inc. deacidification technology to preserve books, documents, maps and other paper-based materials has been signed by Union Carbide Chemicals and Plastics Company Inc.
The Specialty Chemicals Division of Union Carbide is assessing various marketing and facility options to provide archives, libraries, museums and other institutions in the United States and internationally with deacidification and other preservation services.
"Our patented large-scale deacidification system is the only method that has been proven successful commercially both in conservation laboratories and mass deacidification centers," said Dr. Richard 0. Smith, president and founder of Wei T'o, which is located in Matteson, Illinois.
Dr. Smith said Wei T'o technology involves the use of a nonflammable system that impregnates paper with a nontoxic magnesium carbonate complex. This neutralizes acids, prevents future acid development and prolongs the life of paper up to 200-300 years.
Union Carbide's parylene process, commercialized in the mid 1960s, strengthens brittle paper and complements the Wei T'o process. It has been used primarily in the electronics, defense and aerospace industries, where it forms an almost imperceptible plastic conformal coating that protects materials from many types of environmental problems. A typical parylene protective coating is about 1,000 times thinner than a plastic sandwich bag.
According to Dr. Smith, the Wei T'o process was first commercialized 21 years ago. It has been used to preserve such documents as the Declaration of Independence (four of the copies printed in 1776), the 1863 Emancipation Proclamation, the Treaty of Paris, and the U.S. Constitution (three copies), in addition to numerous works of art and more than 2,500 letters written by Abraham Lincoln. The National Archives of Canada and the National Library of Canada together have been treating up to 20,000 books a year using the Wei T'o technology, since 1981. [Based on a Union Carbide press release dated October 10.]