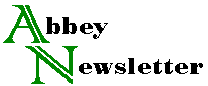 Volume 13, Number 6
Oct 1989
Positions Open
PRESERVATION ADMINISTRATOR
New York State Archives and Records Administration Bureau of Archival Services
Applications are being accepted for the position of Preservation Administrator (Archives Conservation Specialist III) to manage the preservation unit of the Bureau of Archival Services.
Responsibilities include: developing and implementing programs, policies, and procedures to preserve holdings; conducting research and analysis to develop and improve archival preservation methods, particularly for audio-visual and electronic media; monitoring and evaluating facility and environmental conditions; developing end implementing storage and handling procedures for records in all formats; disaster planning; overall direction of conservation laboratory operations; managing microfilming operations and developing alternative reprographic programs.
Qualifications: Master's degree in history, government, public administration, political science, American studies, library and information science, records administration, or conservation of library and archival materials; AND four years professional experience in an archival, library, or information management setting, two of which must have included supervising archives staff and managing an archival preservation program. Preferred candidates should have had training in preservation management and experience in managing a micrographics program. A certificate in preservation administration from an accredited program may be substituted for one year of experience.
Salary: $37,772
Please send resume and names and affiliations of three references by November 30, 1989 to: Charles J. Byrne, Director of Personnel, Box SC-14, NYS Education Dept., Washington Avenue, Albany, NY 12234.
HISTORICAL DOCUMENTS CONSERVATOR II
Illinois State Historical Library
Conservation professional to supervise documents conservation lab in special library. Requires bachelor's degree with 2 years experience or MLS. Salary range: $1813-2927 per mo. Send resume and 2 references to Janice Petterchak, Illinois State Historical Library, Old State Capitol, Springfield, IL 62701.
Deadline: October 31, 1989. Equal Opportunity Employer
MELLON INTERN - CONSERVATION
Newberry Library, Chicago
The Newberry Library Conservation Treatment Section is seeking to fill the post of Mellon Intern for one year beginning 3 January 1990.
The duties will be evenly split between book, manuscript and nap conservation and preservation treatments. Other responsibilities will include exhibition and loan preparation, public speaking and visitor outreach programs within the library, environmental monitoring and general departmental activities.
Qualifications: Evidence of academic and bench experience and skill in conservation, and a commitment to the field.
Salary: $14,000. Group life, Health Insurance, 2 weeks paid vacation, 6 paid holidays. Please send letters of inquiry to Mimi Lampert, Conservation Laboratory Supervisor and Acting Preservation Head, The Newberry Library, 60 West Walton St., Chicago, IL 60610.
ASSOCIATE CONSERVATOR FOR LIBRARY COLLECTIONS
Winterthur Library
The Winterthur Library seeks an experienced library conservator to plan and equip a library conservation facility, conduct collection condition surveys, train library staff in identifying and establishing preservation priorities, and perform sophisticated conservation treatments in accordance with the AIC Code of Ethics. The Library is a national research center for the study of American art, history, and material culture. The collection includes nearly a half million manuscripts, rare books, pamphlets, periodicals, trade catalogues, exhibition catalogues, printed ephemera, microforms, photographs, and slides.
Qualification: B.A. degree with five years work experience specializing in book and paper conservation and library preservation. Preference will be given to candidates with a graduate degree from a recognized conservation program or comparable training and experience in a conservation facility dealing with the treatment of a wide variety of rare and non-rare library and archival materials. Experience administering a library conservation operation preferred as well as demonstrated abilities to generate and implement conservation and preservation policies and procedures in cooperation with librarians and archivists.
Salary range: $27,600 - $34,500.
If interested, send resume to Human Resources Division, Winterthur Museum, Winterthur, DE 19735. EOE.
ASSOCIATE LIBRARIAN (CONSERVATION)
New York State Library
New York State Library is seeking an Associate Librarian (Conservation) to serve as the Library's Preservation Officer. This position provides oversight and coordination of preservation programs for the Library as a whole. It includes planning for and supervision of microfilming, binding, restoration, repair and disaster preparedness activities. This position reporting to the Principal Librarian, Collection Management/Network Services requires a combination background: a professional Librarian with an understanding of fundamental principles of library collection organization and service patterns, as well as a conservation manager with extensive knowledge of preservation procedures and treatments. Management, communication, and organizational skills are essential. Success will depend heavily upon the ability to establish and maintain cooperative working relationships. Minimum qualifications include a Master's Degree in Library or Information Science from an ALA accredited college or university, at least 3 years of professional experience with administrative or supervisory responsibility, at least one year of which must have been in conservation. The candidate must also have two or more years of experience in the care and preservation of library materials in a academic or research library or regional conservation center and must demonstrate a working knowledge of nationally accepted standards and procedures. Sixteen semester hours of technically oriented library preservation training at the graduate level may be substituted for one half year of preservation experience; a graduate certificate in library preservation administration may be substituted for one year of preservation experience.
Current minimum salary: $37,772 with annual increments to $46,510.
Inquiries can be directed to J. Van der Veer Judd at (518/ 474-5955). Closing date is December 22, 1989. Qualified candidates should send resumes describing training and experience including the names of 3 professional references to Charles J. Byrne, Director of Personnel, New York State Education Department, Box SC23, Washington Avenue, Albany, NY 12234. Affirmative Action Equal Opportunity Employer.
(Received Sept. 27)