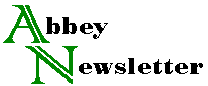 Volume 13, Number 5
Sep 1989
Positions Open
CONSERVATOR (RARE BOOKBINDER)
Library of Congress
Duties: Performs conservation treatment of a variety of book and paper materials requiring highly developed manual skills, a sound knowledge of book structure and paper conservation techniques, and in-depth knowledge of conservation chemistry and material science.
Minimum qualifications: Specialized Experience: Two years of progressively responsible specialized experience in rare book conservation are required. At least one year of this specialized experience must have been at the GS-7 level in the Federal service or at a comparable level of difficulty outside the Federal service. Knowledge of paper and elementary paper chemistry; ability to successfully accomplish duties involving safe handling of fragile materials; and skill in the conservation treatment of library and archival materials as determined by previous work experience and demonstrated by a portfolio or samples of previous work (to be submitted at the time of interview). Educational Requirement: Bachelor's degree with substantial course work (at least 12 semester or 18 quarter hours) in art history, studio arts, physical science or related fields. Substitutions: Three years of related general library or conservation experience may be substituted for the Educational requirement. A master's degree in library or archival conservation may be substituted for a maximum of one year of the required specialized conservation experience, unless skills equal to the standards of the LC Rare Book Conservation Section at the GS-9 level can be demonstrated. Test Requirement: Applicants may be required to take a certified performance test during the interview to permit objective comparisons of bench aptitudes.
Quality ranking factors: Applicants who meet the minimum qualifications requirements will be evaluated on the basis of the Quality Ranking Factors. Applicants are encouraged to submit with their SF-171 [Application for Federal Employment] a supplemental statement addressing each Quality Ranking Factor separately. The supplemental statement should be prepared on plain 8 1/2 x 11 inch paper and should briefly describe how the applicant's experience, education, training, self-development, outside activities, awards, and commendations relate to each Quality Ranking Factor.
Knowledge of Rare Book Conservation. (50%)
Knowledge of paper: its working properties, history, associated media and conservation. (50%)
Salary: $23,846 - $31,001. GS-1001-09 (4905). Permanent, non-supervisory, bargaining unit position.
To apply, submit a Standard Form 171, Application for Federal Employment (available from Federal Building in most towns) to Tom Albro, Conservation Office, Library of Congress LM G38, Washington, DC 20540. Refer to Vacancy Announcement 90465.
MELLON INTERN - CONSERVATION
The Newberry Library
The Newberry Library Conservation Treatment Section is seeking to fill the post of Mellon Intern for one year beginning 3 January 1990.
The duties will be evenly split between book, manuscript and map conservation and preservation treatments. Other responsibilities will include exhibition and loan preparation, public speaking and visitor outreach programs within the library, environmental monitoring and general departmental activities.
Qualifications: Evidence of academic and bench experience and skill in conservation, and a commitment to the field.
Salary: $14,000. Group life, health insurance, two weeks paid vacation, six paid holidays. Please send letters of inquiry to Mimi Lampert, Conservation Laboratory Supervisor and Acting Preservation Head, The Newberry Library, 60 West Walton St., Chicago, IL 60610.
BOOKBINDER
Joseph J. Felcone Inc.
A position is available for a bookbinder to work in our fully equipped in-house bindery. Chiefly restoration of 17th to 19th century books. Also protective boxes and some fine binding.
Applicant must be a competent finisher and must know, or be prepared to learn, period binding styles.
Full time. Competitive salary. Contact Joseph J. Felcone, P0 Box 366, Princeton, NJ 08540 (609/924-0539).
MELLON INTERN FOR PRESERVATION ADMINISTRATION
University of Michigan
Responsible for expansion of the Library's preservation program in the divisional and branch libraries. Outlines a broad preservation program for a specific collection, with particular attention to the replacement/reformatting of brittle books; develops and oversees implementation of procedures and workflows; develops and presents training modules for divisional library staff; writes narrative and statistical reports and other documents relative to project. Participates with Preservation Office staff in managing ongoing programs (brittle books replacement, conservation and book repair, bindery preparations, and microfilming) and in planning and implementing new preservation initiatives. Participates in staff and user education program, and in disaster preparedness and recovery training program. In addition, will be responsible for overseeing special projects as assigned; preparation of samples and surveys as needed; participation in planning and implementing grant-based initiatives. Supervision of staff and student employees may be required in carrying out responsibilities. Reports to Associate Preservation Librarian.
Required: M.L.S. Minimum of 5 years post-MLS experience; ability to plan and implement projects and to work independently; strong oral and written communication skills; demonstrated ability to work effectively with staff at all levels, representatives of other institutions, and the public.
Desired: Experience in a large academic or research library; successful management experience including planning, supervision, training, and budget responsibilities.
Salary commensurate with current level of experience up to a maximum of $31,500. Full benefits package. Applications received by September 30, 1989, will be given first consideration. Apply to Lucy Cohen, Manager, Library Personnel Office, 404 Hatcher Graduate Library, the University of Michigan, Ann Arbor, Ml 48109-1205. A nondiscriminatory, Affirmative Action Employer.
TECHNICAL ASSISTANT
Columbia University Libraries, Conservation Lab
Duties: Performs a variety of treatments on circulating/ general collection materials. Treatments will include rebinding, resewing, and paper mending; deacidification and encapsulation; and protective enclosures. Will assist with and train student assistants in identifying material for in-house repair and performing basic repairs and encapsulations. Assists in overseeing routine workflow of library materials in and out of Lab. Responsible for supply inventory maintenance and some record keeping using a computer. Reports to the Conservator.
Qualifications: Minimum one year experience in bookbinding in a library/archive, conservation lab or private shop. An understanding of basic conservation principles. Some college, with BA/BS preferred. Familiarity with personal computers; ability to work independently; good analytical skills; good oral and written communication skills.
Benefits: Columbia University paid tuition, 4 weeks paid vacation and comprehensive medical. This is a New York State Grant position.
Contact: Send resume and salary requirements to Anne Degnan, Columbia University Libraries, 213 Butler Library, 535 W. 114th St., New York, NY 10027.
BOOK CONSERVATOR
Northeast Document Conservation Center
The Northeast Document Conservation Center, located 20 miles north of Boston, has an opening for a book conservator. The position is available immediately. Applicants should be eager to treat a wide variety of bound materials and should enjoy working with others in a production-oriented atmosphere. They should have knowledge of a variety of bookbinding structures.
Salary is low to mid twenties, or negotiable for more advanced applicant. Please send a letter of intent, resume, and three references to Sherelyn Ogden, Director of Book Conservation, NEDCC, 24 School St., Andover, MA 01810-4099.
RARE BOOKS AND SPECIAL COLLECTIONS CONSERVATOR
Princeton University Libraries
The Department of Rare Books and Special Collections seeks a conservator to work on its holdings which consist of a wide variety of materials. By collaborating with others, the conservator is responsible for: planning a departmental conservation program; development of written conservation/ preservation policies and procedures; physical care and treatment of the collections; also, will establish conservation/preservation priorities in cooperation with others. Duties include book and manuscript conservation; conservation of works of art on paper; assisting in planning and implementing the expansion of the conservation laboratory facilities; exhibition matting, framing and installation for as many as ten exhibitions a year; supervision of an assistant and students; managing a conservation materials budget; maintaining records; planning and implementing as necessary the microform preservation of special collections materials; and participating in establishing general conservation policies for the library system in conjunction with Binding and Preservation Services. Reports to the Asst. Univ. Librarian for Rare Books and Special Collections.
Extensive knowledge of library preservation and conservation in general, and special collections materials in particular, required. Advanced training or equivalent experience in rare hooks and manuscript conservation preferred. Experience and/or advanced degree in supervision of conservation staff, setting policy, and coordinating conservation-related activity highly desirable. Must be able to work effectively with others to generate and implement conservation/preservation policies and procedures.
Salary and rank dependent upon qualifications and experience.
To ensure consideration, send application (resume and names, titles, addresses and phone numbers of three references) by December 1, 1989, to Conservator Search Committee, c/o Personnel Librarian, Princeton University Library, One Washington Road, Princeton, NJ 08544. AA/EOE
HEAD, CONSERVATION AND PRESERVATION DEPARTMENT
University of California, Davis
Reporting to the Assistant University Librarian for Collections, is responsible for developing, implementing and administering the Library's policies and programs for preserving collections. Plans and directs the work of the Conservation and Preservation Dept. (6.5 FTE staff and students), including bindery preparation, identification and treatment of brittle materials, and preservation microfilming. Responsible for environmental monitoring, preservation education for staff and users, and disaster preparedness. General responsibility for conservation in branch libraries. Participates in divisional and library budget preparation, planning and policy-making. The University of California is engaged in a University-wide program for collections preservation. Regular meetings are held to review and discuss the provisions of program activity, to develop and implement cooperative programs, and to work for common goals.
Requirements: Graduate degree in librarianship from an ALA-accredited institution or its equivalent. Research library experience at the professional level. Experience and/or specialized training in conservation and preservation Knowledge of current conservation and preservation principles, practices and techniques. Demonstrated effective communication, management and planning skills. Excellent writing, speaking, and interpersonal skills. Supervisory experience and experience in staff training and grant preparation.
Salary: Assistant Librarian, $26,136-$33,444; Associate Librarian, $31,944-$46,020; or Librarian, Steps I-IV, $42,948-$54,060, dependent on qualifications and experience.
Open immediately. Send letter, resume and the manes, addresses and telephone numbers of three references (including current supervisor) to: Sandra A. Vella, Assistant Personnel Librarian, 108 Shields Library, University of California, Davis, CA 95616 (916/752-1138). Applications received by October 13, 1989, will be assured of consideration. The University of California, Davis, is committed to a policy of affirmative action and specifically invites inquiries and applications from women and ethnic minorities.
COLLECTIONS CONSERVATOR
Georgetown University Law Center Library
Reporting to the Assistant Director for Technical Services, the Collections Conservator will be responsible for the conservation and preservation of the Library's collections, and will supervise the Library Technician responsible for the Collection Processing Unit. The Collection Processing Unit is comprised of 4 staff members whose work includes bindery preparation, labelling, marking and holdings database maintenance. This is a professional, non-tenure track academic appointment. Fringe benefits include: life, health, dental insurance plans; choice of retirement plans; tuition benefits; and 22 days of annual leave.
Duties: Performs a variety of conservation and repair treatments on library materials; performs repair and refurbishing of textblocks and bindings and basic paper mending; fabricates custom protective enclosures, such as phase boxes, portfolios with wrappers and pamphlet binders; orders and prepares for use materials and supplies used in all treatments; identifies materials in need of treatment; participates in the development of the preservation policies and priorities of the Library; in consultation with others, develops proposals for prospective preservation; trains and supervises one or more student assistants and supervises the
Collection Processing Unit; develops the conservation laboratory and book repair program; participates in the development of the disaster awareness and prevention plan.
Required: Bachelor's degree; completion of a recognized conservation training program, apprenticeship, or similar education program; knowledge of conservation practices and techniques employed with library materials; ability to communicate effectively orally and in writing.
Preferred: Supervisory experience; experience with bindery preparation practices; some knowledge of library systems and ability to work with computers and computer databases; experience with legal materials.
This position will remain open until filled.
Send resume with names of three references to: Robert L. Oakley, Director, Edward Bennett Williams Law Library, Georgetown University Law Center, 111 G Street MW, Washington, IX 20001-1417. Georgetown University Law Center is an Equal Opportunity Employment/Affirmative Action Employer.
SPECIALIST III (SENIOR CONSERVATOR, Phase 2/treatment)
New York Public Library
Applications are invited for the position of Senior Conservator (Phase 2 treatment) in the Conservation Division of The Research Libraries. Under the supervision of the Head of the Conservation Lab, the successful candidate will assist in the design, implementation, and operation of a new phase conservation treatment and collections maintenance program. The program will address preservation needs of the general Research Library collections, including protective enclosure, archival processing and rehousing, collections storage and handling operations, collection maintenance, production storage and handling operations, collection maintenance, production encapsulation and reformatting, and other "phase" conservation activities for a wide range of materials. Initially will train and oversee 2-3 FTE in production of phase boxes, and work with senior staff on a development plan for an addition to the Conservation Office designated for phase treatment and collection maintenance operations. Will recommend equipment, participate in hiring and training of new staff, assist in developing specifications and procedures for treatment, and perform treatment when necessary.
Qualified applicant will have substantial experience in the field of conservation and will have a graduate degree in conservation from an accredited graduate training program or equivalent training and experience. Familiarity with the preservation problems of large research libraries, and experience in a production-oriented conservation treatment facility highly desirable.
Salary $31,356 annually.
For immediate consideration, send letter of application and resume to Francine Feuerman, New York Public Library, Human Resources Department, 8 West 40th St., New York, NY 10018. Equal Opportunity Employer m/f.