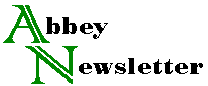 Volume 13, Number 4
Jul 1989
Products & Services
Preservation Supplies And Equipment
Ultraviolet light can be used to prevent microbial growth inside humidifiers. Graeme Scott gave a paper on this at the March symposium on Environmental Monitoring and Control, sponsored by the Scottish Society for Conservation and Restoration. Water is circulated continuously around a UT fluorescent tube. Mr. Scott's address is Dundee Museums & Art Galleries, Albert Square, Dundee DD1 1DA, Scotland.
A lighting system connected to a motion detector so that an area need only be lit while people are in it is available from Richard Spencer, 1422 Boswell, Crete, NZ 68333 (402/826-4155). It was designed for museum use and involves a computer; a video tape is available showing how the system (STATIC LIGHTING) works.
An English firm has produced an ultraviolet light monitor designed to measure the low levels of UT energy present in museums: the Elsec UT Light Monitor type 762. It is extremely simple to operate, according to the November Conservation News, and measures the proportion of UT light in the overall incident light. The unit has two ranges of operation, 0-100 and 0-1000 uW/lumen, which together cover all lighting conditions including both artificial and direct sunlight. (At about 70 uW/lumen, UT filters are considered necessary). The pocket-sized, battery-powered light monitor is robust and needs no other accessories. For further information contact Bill Hall at Littlemore Scientific Engineering Co., Railway Lane, Littlemore, Oxford 0X4 4PZ, England. Littlemore also sells integrating and recording light meters.
Dust-Witch 2000 is a device that fits onto the hose of your present vacuum cleaner and works by blowing out air, then drawing it in again. It is said to be good for brittle books because bits and pieces are less likely to go up the tube. $25 from Garnet Projects, POB 30241, Station B, Calgary, Alberta, Canada T2M 4P1 (403/250-5429). Picture is in American Libraries Oct. 1988, p. 800.
Selectec has a new series of photocopy machines for copying books, the 1700 series, which is faster than the 1600 series but still slow. It has reduction and enlargement and is designed to be easy for patrons to use. $6,445 to $8,445. Contact University Copy Service, Inc., 2413 Bond St., University Park, IL 60466 (312/534-1500).
Services
Michael Barford & Associates is a consulting service specializing in the environmental control of museums, and offering a variety of services to monitor and control the indoor environment. They have been in business since 1970, and can count among their clients the Franklin Institute Science Museum, Delaware Art Museum, and several big zoos (which have a large number of different environments to maintain). They have a lot of informative literature, from which it can be seen that they appreciate the priorities and concerns of cultural institutions. Address: 802 East Maple Ave., Lindenwold, NJ 08021 (609/784-4383).
Landmark Facilities Group (Ernest A. Conrad, Pres.; 252 East Ave., Norwalk, CT 06855, 203/866-4626) is an engineering firm specializing in buildings with special needs: museums, libraries, historical structures, telephone companies, computer centers, labs and so on. They do design, analysis and maintenance of mechanical, electrical and environmental systems. Among their clients are the Isabella Stewart Gardner Museum, Metropolitan Museum of Art, NEDCC and the Pierpont Morgan Library.
Archival Survival is the name of a company that does preservation microfilming (505 President St., Brooklyn, NY 11215, 718/858-0890). Their ad in the Journal of the American Institute for Conservation says they specialize in working with libraries and archives and meet all standards--and their logo has a little infinity sign in it.
Three book photocopying services are: Library Binding Service, Archival Products (PO Box 1413, Des Moines, IA 50305, 800/247-5323); BookLab (8403 Cross Park Dr., Suite 2E, Austin, TX 78754, 512/837-0479); and University of Minnesota, University Bindery (Marc Flechsig, Mgr., 2818 Como Ave. SE, Minneapolis, MN 54414, 612/373-2884). The University of Minnesota Bindery has been actively reproducing books for about 10 years, for other libraries as well as their own, and have samples of their work and an information sheet that they can send out. LBS dropped the service for a while, but are now providing it again.
Supplies
UV filter labels saying "Do not Throw This Tube Away; Put it on the new light bulb; Ultra-violet light filter for collection conservation," made of bright yellow adhesive polyester, can be bought 1000 for $77 from S&K Label Co., 905-8 Ridge Ave., Lombard, IL 60148.
Activated Charcoal Cloth is a unique high performance activated carbon with the appearance of a woven textile, which has been used in the Tate Gallery to line storage and display cabinets to absorb pollutants. Information from Charcoal Cloth Ltd., Park Court, la, Park St., Maidenhead SL6 1SN, Berkshire, England.
A freon substitute with low ozone depletion potential was marketed last year under the trade name Formacel S, also known as HCFC-22, by DuPont. Richard Smith wrote last year that Wei T'o uses HCFC-22 in all its aerosol sprays and "Soft Spray."
Adhesives
Robyn Lowe's third year student project at the Canberra College of Advanced Education is "Investigation into the Applications of Beva and Parafilm M as a Synthetic Adhesive in Paper Conservation."
Adam Chemical Co., which used to distribute Beva 371 adhesive and film but does so no longer, says in a December 1988 letter that they will continue distributing the film, which "to avoid confusion" they have renamed ADAMtm EVA FILM--but the samples they send out are referred to as "ADAM 371tm EVA FILM."

The President of Conservator's Products Co., which now distributes BEVA 371, wrote in to correct the impression given by the notice in an earlier issue: "BEVA® is a registered trademark. Our company has the license for the exclusive use of this trademark. Therefore BEVA® 371 film is available exclusively from our company."
Leather
Harmatan leather tanners have moved to Northampton and amalgamated with W. Pearce and Co. Ltd. Together they hope to expand the range and improve the quality of the leathers they produce. Write Harmatan Leather Limited, Billing Park, Northampton, NN3 48G, UK.
Russell Bookcrafts, suppliers of Oasis goatskins and other bookbinding supplies, have also moved. Their new address is North House, Great North Road, Wyboston, Bedford-shire MK44 3AB, England.
Harcourt Bindery has a new source of Nigerian goat called "WASSA" Goat, tanned in Europe. It is vegetable tanned, aniline dyed, and pre-split to 1-3/4 oz. Sam Ellen-port says it is an excellent binding leather at a much lower price than the usual Russell or Harmatan skins. On May 1, when he wrote, he was stocking six colors. Send a SASE for swatch card and price list: 51 Melcher St., Boston, NA 02210 (617/542-5858).
Paper
There are still some people who don't believe that you can get neutral pH glassine paper, because they have read that it was always made with sulphuric acid. Glassine can be, and is, also made by beating the fiber a long time, which does not effect the pH. You can get it from Paper Technologies, Inc. 25801 Obrero #4, Mission Viejo, CA 92691 (714/768-7498). They also sell other archival papers, boxes and folders, and Mylar. Some of their papers are handmade and machine-made Japanese papers, of which samples are available.
The Japanese Paper division of Infusion Ltd. has been formally changed to Hiromi Paper International. It supplies traditional, contemporary and custom-made Japanese papers for artists, graphic arts and conservators. Paper is shipped from Japan directly to the customer. Write Hiromi Paper International, c/o Royal Ren Co., 409 Santa Monica Blvd., #225, Santa Monica, CA 90401 (213/395-2058).
Falkiner Fine Papers have moved to 76 Southampton Row, London, near the British Museum.
Khadi Handmade Papers, in Sussex, sell a few papers from North Thailand. They are described as unsized and similar to Japanese papers but less costly. (Shipping them from England to the U.S. might erase the cost difference.) Khadi Handmade Papers, 54 North St., Chichester, Sussex P019 lNQ, England. (From the Summer 1988 SOBBR Newsletter Western Region.)
Archivart (301 Veterans Blvd., Rutherford, NJ 07070, 201/935-2900) has some very stiff and strong "Cross Laminated Multi-Use Board" that comes 52" x 96". Minimum pH is 7.0. The two corrugated cores run at right angles to each other.
Archivart has responded to bookbinders' need for a good acid-free endpaper, and are offering Mohawk Vellum in Cream White 60 and 75 lb., and Beige 60 lb. They are now also providing the results of the Photo Activity Test for products frequently used with photographic materials.

URL: http://
Timestamp:
Retrieved: