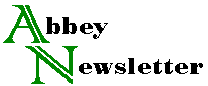 Volume 13, Number 4
Jul 1989
Positions Open
CONSERVATION TECHNICIAN (LA II)
Northwestern University Library
Responsibilities: Performs a variety of conservation treatments including work on a range of paper, cloth and leather bindings. Treatments will include work on text blocks and covers, such as resewing, rebacking, paper treatments, repairing existing covers, and constructing new covers. Binding structures will vary with the historical period. Other treatments include encapsulation, deacidification, fumigation and making protective enclosures.
Trains and supervises student assistants involved in book repair, temporary binding and enclosures. Specifies treatments and inspects completed work. Assists in overseeing routine workflow of library materials in and out of Lab facilities. Responsible for some record keeping and supply inventory maintenance. Participates in conducting workshops, condition surveys and departmental tours.
Assists with and performs other duties as necessary to achieve the goals of the Preservation Department.
Required qualifications: Two years of experience in bookbinding or book conservation through work in a library preservation/conservation department, private shop, apprenticeship, or formal training program. Understanding of conservation principles. Ability to work independently. Cooperative spirit. Ability to make conservation treatment decisions.
Also desirable, but not required: Experience or strong interest in library preservation. Experience and continued interest in history, art, chemistry, history of the book, bookbinding structures, or library science.
Submit applications to: Personnel Dept., Northwestern University, 720 University Place, Evanston, IL 60208. For more information write: Scott Kellar, Collections Conservator, Preservation Dept., Northwestern University Library, Evanston, IL 60208 (312/491-7607). AA/EEO employer. Employment eligibility verification required upon hire.
PRESERVATION LIBRARIAN
University of Rochester Library
Environment: The University of Rochester Library, an Association of Research Libraries member, is comprised of Rush Rhees Library and six branch libraries. The collection has over two million volumes and the libraries serve 9300 undergraduate, graduate, and professional students and 1100 faculty. Preservation programs were begun in 1984 and are funded in part with grants from the State of New York. The Library uses OCLC for cataloging and interlibrary loan and is a principal member of the Research Libraries Group. A Geac local integrated system is in use with the online catalog and circulation modules implemented at present.
Responsibilities: Planning and coordinating the preservation programs of the University of Rochester River Campus libraries, including establishing preservation priorities, establishing standards for the physical preparation and care of materials, monitoring environmental conditions, developing disaster preparedness strategies, identifying materials in need of treatment and determining appropriate treatment options, developing staff training and user education programs in all areas of preservation, initiating and assisting with development of grant proposals, and participating in regional and statewide preservation activities. Directs the work of a unit of 2.5 FTE plus students in book repair, in-house binding, brittle book reformatting and rehousing, and other preservation treatments. Reports to the Assistant Director of Libraries for Technical Services.
Qualifications: Masters Degree in Library Science from an ALA accredited program. Three to five years experience, preferably in a research library. Demonstrated supervisory ability. Knowledge of preservation practices and conservation procedures and techniques as demonstrated through previous relevant experience and/or successful completion of a formal program in the preservation of research library materials. Ability to plan and implement projects. Strong oral and written communication skills. Ability to establish and maintain effective working relationships with library staff and users.
Salary: $25,000+ dependent on experience and qualifications.
To apply, send letter of application; current resume; and names, addresses and telephone numbers of three references, to: Jane Cassidy, Personnel Manager, University of Rochester Library, Rochester, NY 14627. EOE/M,F
Search Reopened
PRESERVATION INTERN
Columbia University
This is a temporary nine-month position, funded by a grant from the Mellon Foundation to support research-library preservation programs nationally. Four other institutions have also received preservation intern grants from the Mellon Foundation: Library of Congress, New York Public Library, Stanford University Libraries, and Yale University Libraries. The intern will report to the Assistant Director for Preservation and, after orientation, will be assigned to one or more departmental libraries. Every effort will be made to assign the intern to subject areas of individual interest.
Responsibilities: The primary responsibilities will involve surveying the condition of specific collections, monitoring environmental conditions, assessing current preservation procedures and determining needs in order to design a practical preservation program, and preparing a proposal for the funding of any identified special needs. The intern will have the opportunity to participate in planning sessions, policy discussions, and other library-wide preservation activities.
Requirements: In addition to an accredited MLS, requirements are knowledge of preservation practices and conservation procedures and techniques, as demonstrated through previous relevant experience and/or successful completion of a formal program in the preservation of research library materials.
Salary is $2166 per month. Excellent benefits include tuition exemption for self and family and assistance with University housing.
Send resume, listing names, addresses and phone numbers of three references, to: Kathleen M. Wiltshire, Director of Personnel, Box 35 Butler Library, Columbia University, 535 West 114th St., New York, NY 10027. Deadline for applications is September 30, 1989. An affirmative action equal opportunity employer.
BOOK CONSERVATION LABORATORY DIRECTOR
Bridwell Library, Southern Methodist University
The Bridwell has an immediate opening for a full-time Director of its book conservation lab.
Responsibilities include preservation of the Bridwell collection through technical processes related to paper and binding restoration and through original fine binding. The applicant must be artisan and technician; direct a state-of-the-art laboratory; have experience in supervising employees and volunteers; and monitor housekeeping, security and environmental standards in the general and special stacks and during exhibitions.
Minimum qualifications: Bachelor-equivalent education, important internships/apprenticeships, ten years of conservation experience at an advanced level, a portfolio of fine bindings executed.
Salary: $26,823 - $44,290
Starting date: As soon as possible. To apply, send resume and names of referees to Prof. Robert Maloy, The Bridwell, SMU, Dallas, TX 75275.
CONSERVATION OFFICER
National Library of New Zealand
The National Library of New Zealand holds major national heritage collections of manuscripts, archives, drawings and prints, photographs and printed ephemera, as well as books.
This position is for a manager to head a small preservation team of specialists working in a well appointed laboratory in the new National Library building. The Conservation Officer will also have overall responsibility for the Library' s copying program carried out by the Microfilm Production Unit.
Duties: The Conservation Officer will be expected to:
assist in the formulation of conservation and preservation policy
carry out surveys of the collection and advise on storage
in consultation with the curators of the specialist collections, draw up programs and implement them
ensure that library staff are trained in appropriate handling techniques
carry out work in his/her own area of expertise
advise other libraries and institutions on conservation matters, some of which is on a cost recoverable basis.
Qualifications: Formal or equivalent training in conservation. Managerial and training experience. Proven consultation and negotiating skills.
Salary: NZ$41,920 - $49,075. Assistance with relocation expenses available to appointee and family.
Starting date: As soon as possible. To obtain a full job description and/or to apply, please send resume and names of three referees relevant to professional qualifications to:
Mrs. F. Dienes, Director, Collection Management, National Library of New Zealand, Private Bag, Wellington, New Zealand, 6001.
Note: All of the postings below were received after the newsletter went to the printer July 19.
PRESERVATION PROGRAM DIRECTOR
SOLINET
The Southeastern Library Network (SOLINET) is seeking an experienced library professional for the position of Preservation Program Director, reporting to the Chief Operating Officer. This senior management position will be responsible for overall planning, budgeting and management of the program components; evaluation and implementation of new services; delegation; and review aid coordination of assignments among department staff.
The successful candidate will have excellent management and supervisory experience, in-depth library experience, and a general understanding of preservation issues.
Minimum salary $38,000. Position available 1 July. Review of applications begins imnediately and continues until filled.
To apply, contact Personnel Manager, SOLINET, 400 Colony Square, Plaza Level, Atlanta, GA 30361-6301.
LIBRARY CONSERVATOR
Hagley Museum and Library
The Hagley Museum and Library has extended its search for a book and paper conservator to develop and carry out its newly-established comprehensive preservation program for library collections. This individual will be responsible for preparing, implementing, and documenting conservation treatment of books, manuscripts, and pictorial materials; monitoring construction of and administering a new conservation laboratory; implementing general preservation programs; and preparing newly-acquired materials for use by patrons and for exhibit.
Requires demonstrated ability to develop and carry out restoration and conservation treatment of library materials. Graduate degree f run recognized book and manuscripts conservation training program plus minimum two years' experience or equivalent extensive experience in conservation of library materials. Comprehensive knowledge of historic restoration techniques including historical book structures and bindings. Familiarity with preservation issues in research libraries highly desired.
The Hagley Museum and Library is an independent research library which houses an important collection of manuscripts, photographs, books, and pamphlets documenting American business, economic, and technological history. It is located on the 250-acre site of the original duPont black powder mills, estate and gardens, and offers easy access to Philadelphia, Washington, and New York.
Salary dependent upon qualifications and experience. Comprehensive benefits package including TIAA-CREF.
Please send resume immediately to: Personnel Department, Hagley Museum and Library, P0 Box 3630, Wilmington, DE 19807. EOE
SENIOR LIBRARY BOOKMENDER (Job 07-111-18)
and
LIBRARY BOOKMENDER. (Job 07-112-18)
University of California, Berkeley
Duties: Execute conservation treatments on general collection materials, including consolidation of textblocks prior to further treatment at the University bindery, and a variety of book and paper repairs. Serve on The Library's disaster response team. May include specification of appropriate treatments for damaged materials, and identification of materials in need of conservation treatments.
Qualification: Good verbal communication skills required in order to understand, follow, and transmit oral and written instructions and to learn and use conservation terminology. Ability to work independently and meet quality standards and productivity goals. Knowledge and abilities essential to the successful performance of the duties assigned are required, including evidence of manual dexterity and craft skills. Experience or knowledge of conservation bookbinding or repair is desirable.
Senior Library Bookmender: Three years of experience in library conservation or equivalent required.
Compensation: Senior Library Bookmender, $1898-2260 per month; Library Bookmender, $1473-1707 per month.
Send resume to: Campus Personnel Office, University of California, Berkeley, 2539 Channing Way, Berkeley, GA 94720 (415/642-1011). Position will be open until filled.
Equal Opportunity, Affirmative Action Employer.
CIRCULATION MANAGER/OFFICE ASSISTANT
Abbey Publications
This is a 3/4-dine position in a two-person office, as assistant to the editor of the Abbey Newsletter and Alkaline Paper Advocate.
Duties: Maintain subscription records both manually and on computer, and carry on related correspondence; use both Macintosh and Turbo XT computers for correspondence, reports and records; help prepare newsletters for the printer and mail then out; do special promotional and other mailings; keep up files of newsletters received on exchange; prepare negatives, originals and back issues of newsletters for storage; assemble felt-tip pH pens aid fill orders; do errands and general office work.
Requirements: Sane college; 40 wpm typing; computer skills; accuracy and attention to clerical detail; good oral and written communication skills; good problem-solving skills. Preferred but not required: an interest in old books and documents, library work, book arts or conservation. Initial training will be given by predecessor.
Wage: $6.O0-6.75/hour depending on qualifications. Hours flexible.
Send resume and names and phone numbers of three references to Ellen McCrady at the above address, by Aug. 20.
PAPER CONSERVATOR
Conservation Center for Art and Historic Artifacts
The Conservation Center for Art and Historic Artifacts, the regional paper conservation Laboratory in Philadelphia, is seeking a paper conservator for its staff. The position offers potential for professional growth through varied and challenging treatment. The candidate must be able to demonstrate the sensitivity and skill necessary to address the treatment requirements of both fine art and archival artifacts. Ability to work with peers as part of a team is essential, as is the ability to plan and structure one's own treatments according to a schedule. The conservator will work with clients in accessioning objects for treatment write condition reports/treatment proposals, give client advice, and occasionally travel to participate in field service surveys and on-site projects.
The staff of the Conservation Center currently includes:
eight conservators, four technicians, Chief Conservator, Field Services Officer, Administrative Assistant, Executive Director, and three office staff.
The candidate should be a graduate of a recognized conservation training program or have equivalent apprenticeship training, with at least one year additional experience. Salary is competitive based on experience.
Send letter of application, and three references, to Glen Ruzicka, Chief Conservator, The Conservation Center for Art and Historic Artifacts, 264 South 23rd St., Philadelphia, PA 19103.
PAPER CONSERVATION INTERN
Northeast Document Conservation Center
The Northeast Document Conservation Center, located 20 miles north of Boston, is offering an advanced internship in paper conservation. The position, supported by the J. Paul Getty Trust, will begin in the autumn of 1989. It will run for two years and will include liberal travel benefits.
Applicants should have completed a graduate training program in conservation or have equivalent educational or work experience. Candidates should be eager to treat a wide variety of works of art on paper and should enjoy working with others in a production-oriented atmosphere. Excellent learning opportunity. After the two-year internship, there is a good possibility of a permanent position at NEDCC.
Please send a letter of intent, resume, and three letters of recommendation (preferably from conservators) to Mary Todd Glaser, Director of Paper Conservation, NEDCC 24 School Street, Andover, MA 01810-4099.
BOOK CONSERVATOR
Northeast Document Conservation Center
The Northeast Document Conservation Center, located 20 miles north of Boston, has an opening for a book conservator.
The position is available immediately. Applicants should be eager to treat a wide variety of bound materials and should enjoy working with others in a production-oriented atmosphere. They should have knowledge of a variety of bookbinding structures. Salary is commensurate with experience. Please send a letter of intent, resume, aid three references to Sherelyn Ogden, Director of Book Conservation, NEDCC 24 School St., Andover, MA 01810-4099.
ARCHIVIST PRINCIPAL
Georgia Dept. of Archives and History
Duties: Under general direction, performs work of considerable difficulty in the planning, development, implementation and management of a comprehensive conservation program, through technical and complex microimagery and document conservation practices. Manages a comprehensive program for the permanent preservation of irreplaceable records which document the history of the state. Plans, manages and directs a preservation microfilm program. Develops comprehensive policies and procedures for the proper curatorial care of records. Prepares training plans, materials, publications and other aids for training of archivists. Develops disaster preparedness plan for the Department. Prepares annual budget recommendations and grant proposals for preservation projects.
Minimum qualifications: Completion of an undergraduate major in history, political science, and/or government, which included two courses in American or Georgia History and one course in research methodology at a four-year college or university and three years of experience in a supervisory or administrative position in an archival institution or library which was responsible for the handling, inventorying, research, and/or preservation of historical material.
Special qualifications: Desired qualification: Conservation training by program or apprenticeship and two years experience in library/archives conservation.
Monthly salary: $2255.
Position number 325-0020. Applications must be submitted no later than August 4, 1989. To make application contact: State Merit System, 200 Piedmont Ave., Room 218, Balcony Level, West Tower, Atlanta, 30334.