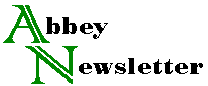 Volume 13, Number 4
Jul 1989
The Lithco Deacidification Process
Lithium Corporation of America (Lithco, a subsidiary of FMC Corporation), located in Gastonia, NC, has developed a proprietary organometallic compound which is effective in both deacidifying and strengthening paper in bound books. The compound (a long-chain polyfunctional magnesium alkoxide) is nonpyrophoric and soluble in both hydrocarbons and freons.
Preliminary results employing an independent lab to conduct the accelerated aging and MIT folding studies indicate a tenfold increase in the life of treated paper. The ligands attached to the magnesium were designed to interact with the cellulose to strengthen the paper as well. Accordingly, naturally aged brittle paper has been treated and results demonstrate an enhancement in strength.
A pilot plant capable of treating 100,000 books per year will be operational in the early part of 1990. Large-scale commercial plants will follow and will be strategically located based on logistics and demand.