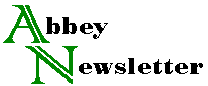 Volume 13, Number 4
Jul 1989
News
Preservation Training For Physical Plant Managers
The Association of Physical Plant Administrators (APPA) and the Commission on Preservation and Access are establishing a joint Task Force on Environmental Conditions to develop a training course for facilities managers covering the preservation-related needs of college and university libraries.
The curriculum will become a part of an active training program operated by the APPA for its members. The curriculum is expected to cover administrative issues such as asset management, as well as daily operational issues such as maintenance of temperature and humidity controls. In addition to conducting the training session itself, APPA also will be preparing an extensive resource notebook for participants.
The three Commission representatives to the task force are Patti McClung, Research Libraries Group, Inc.; Don Kelsey, University of Minnesota; and Joel Clemmer, Macalester College.
The APPA also plans to publish an article on the management of library buildings and preservation of their collections in an upcoming issue of its quarterly magazine, Facilities Manager. The Commission has asked Carolyn Harris, School of Library Services, Columbia University, to write the article, which will be the first on this topic to appear in the magazine.
The APPA, based in Alexandria, Virginia, was founded in 1914. Its purpose is to develop professional standards in the administration, care, operation, planning, and development of physical plants used in colleges and universities. [From the Commission on Preservation and Access Newsletter, May 1989.]
A Reversible PVA
Williams Adhesives, Ltd. (247 Argyll Ave., Slough, LSl 4HA, England) has produced a reversible PVA for use on book spines and for adhesive binding, according to an article in The New Bookbinder Vol. 8 (Ken Gostling, "Bookworkers and Adhesives, Part 1"). It is said to be fully reversible in water. Like other Williams adhesives, its pH lies in the 6.0-8.5 range. The company specializes in adhesives for bookbinding and repair.
ARL Preservation Planning Consultancies Ready For Work
As part of an ongoing effort to help libraries plan for and initiate coordinated long-term preservation programs, the Association of Research Libraries (ARL) has completed a Preservation Consultant Workshop for 16 preservation administrators, funded in part by the National Endowment for the Humanities Office of Preservation. The workshop was an opportunity for the preservation specialists to develop skills in identifying and diagnosing library problems; study concepts of library training and consultation; and gain a better understanding of the. Preservation Planning Program operated by the Office of Management Services (OMS).
The 16 participants, who will be working with the OMS on several consulting assignments, are:
Jennifer Banks, Massachusetts Institute of Technology
Wesley Boomgaarden, Ohio State University
Connie Brooks, Stanford University
Sherry Byrne, University of Chicago
Margaret Child, Smithsonian Institution
Michèle Cloonan, Brown University
Bonnie Rose Curtin, NAGARA Preservation Project
Robert DeCandido, New York Public Library
Richard Frieder, Northwestern University
Deborah McKern, Emory University
Barclay Ogden, University of California-Berkeley
Lorraine Olley, Indiana University
Richard Peak, Columbia University
Vanessa Piala, Smithsonian Institution
Merrily Smith, Library of Congress
Karen Turko, University of Toronto
(Im)Permanence Of Fax Copies
The March AICCM Newsletter has the following notice on p. 6:
"The Australian Society of Archivists' December 1988 Bulletin (No. 82) notes that the Chemistry Centre of Western Australia has begun to look at the deterioration rate of facsimiles and to identify the factors involved. The permanence of facsimiles is of major concern Australia wide, especially in archives, as many Government Departments are maintaining the facsimile copies as the only existing copy, despite widespread knowledge that facsimiles are not, nor were they ever meant to be, permanent. Would anyone knowing of any work being done elsewhere in Australia contact Kandy-Jane Henderson, Conservation Contact Person, Australian Society of Archivists, 3B Braunton St., Bicton WA 6157? We would also appreciate a copy of any comments for the AICCM Newsletter.
"(Editor's note: Cheryl Jackson, Australian Archives, ACT Regional Office, was reported to have completed a research project on this topic in the last AICCM Newsletter (No. 29). We hope to be able to publish some of Cheryl's findings in our next issue.)"
A Two-Year Bookbinding Program
The London College of Printing is offering a Higher National Diploma in Design (Bookbinding) BTEC, a two-year course designed for those who plan a career within the administration, design skills and production areas of craft bookbinding. The curriculum is in four parts: Small business management, Design, Construction, and Book Care. Study grants are available for English applicants. For details write Mr. N. G. Cowlishaw, Print Finishing Processes, Faculty of Printing Technology, London College of Printing, Elephant and Castle, London SE1 658, England. A few brochures are also available at the Abbey Newsletter office.
Clear Film Makes Excellent Vapor Barrier
John Burke, conservator at the Oakland Museum, writes in the May WAAC Newsletter that MarvelSeal 1177, a polyethylene/fluorocarbon laminate, is an even better vapor barrier than MarvelSeal 360, a laminate of polyethylene, aluminum and nylon, and furthermore, it is clear. A bag can be made of it, large enough to accommodate an artifact and a bag of silica gel. At the Oakland Museum, they put a recording hygrothermograph in a bag made of MarvelSeal 1177 and subjected it to refrigeration and rooftop summer sun and rain; humidity variations were less than 3%.
In another test, they put dry indicating silica gel in a bag and sealed it, them put that bag into another one half full of water. Six months later, the silica gel still had not changed color. Testing continues. "If all goes well," Mr. Burke says, "an efficient storage microclimate might easily and quickly be fabricated for less than the cost of lunch." Mr. Burke's telephone number is 415/658-6539. He does not give the name and address of the manufacturer or other source for the film.
Permanence Of Inks
Lightfastness and solubility in water of inks in 25 different pens were tested by the Queensland Government Chemical Laboratory and the Queensland State Archives, respectively, and the report was summarized in the AICCM Newsletter for March. Only six pens showed little or no change in color, and all of them were black: Artline 700, 250 and Drawing System 0.6; Nikko-name permanent no. 150, and Pigma 05. Pelikan Fount India ink did well on light-fastness in preliminary tests.
European Concern For The Quality Of Modern Books
At the Gutenberg Museum in Mainz last October 11, there was an international meeting, "Material used in Contemporary Book Publishing." Some of the papers were:
D.E. Petersen - "Acid Paper--Its Background and Future Aspects"

H. Bansa - "How Long will Paper Keep?"

A. Zappalá - "The Materials in the Book Industry--What is the Future?"

J.M. Arnoult - "Environment and Conservation" M.J. Drissler - "Paper Conservation"

S. Momo - "Some Considerations on Contemporary Book Publishing"
The meeting was sponsored by Semar Editore (a publisher) in collaboration with the Gutenberg Museum and the International Gutenberg Society. Another international meeting is planned for Oxford in October 1989. (The organizers have not sent any details on this meeting.)
British Association Of Paper Historians
The inaugural meeting of the BAPH was held at Wiggins Teape Research and Development Ltd., on February 4, 1989. Thirty-five people attended. The chair was taken by Dr. Richard Hills, who addressed the audience on the idea of founding a UK Group of the International Association of Paper Historians (IPH) as had been proposed at the 19th Congress of the IPH, held last September in Durham and Hartford. Several people spoke from the floor and the response was overwhelmingly favorable.
Dr. Hills spoke on the various types of active research going on throughout Europe in the way of reconstruction projects.
Further information from Jenny Hudson, Secretary, British Association of Paper Historians, c/o Wiggins Teape Research and Development Ltd., Butler's Court, Beaconsfield, Buckinghamshire, HP9 1RT, UK. [From Paper Conservation News, June 1989.]
Suitability Of DEZ For Archives To Be Explored
On February 14, Dr. Don W. Wilson and Dr. James H. Billington, the Librarian of Congress, signed an agreement to allow the National Archives to use the deacidification facility built for the Library in Deer Park, Texas, for as many as three experiments. The deacidification experiments, and associated testing program, would enable the National Archives to determine the potential suitability of the diethyl zinc (DEZ) process for use with paper-based archival materials. [From News from the Archives, spring 1989.]
Friends Group Organized To Support Conservation
The Pennsylvania Hospital in Philadelphia, the nation's first hospital, has a Historic Library, and the Historic Library has a Friends group, which was organized recently to support repair and conservation of its books. The work is in the charge of Margaret H. Johnson, editor of the Guild of Book Workers Newsletter, and is carried out in a laboratory and bindery on the third floor of the original hospital building. When more funds are available, books will also be sent out for treatment. A list has been made up of books needing attention, with estimated cost of repair, for an Adopt-a-Book program. They are listed in the February 1989 issue of the Friends' annual newsletter.