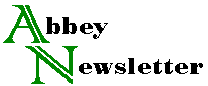 Volume 13, Number 1
Feb 1989
Positions Open
CONSERVATOR, ARCHIVAL MATERIALS
Provincial Archives of Manitoba
The Provincial Archives of Manitoba, Department of Culture, Heritage and Recreation, requires a conservator to assist in its conservation program. The successful candidate will be involved in a pro-active conservation program on a wide variety of archival materials dating from 1670; vacuum freeze drying; conducting conservation surveys; preparing and presenting lectures and workshops both for the Archives and the Manitoba Heritage Conservation Service; and assisting in disaster management.
Qualifications: Graduation from a recognized conservation program and two years practical experience in the conservation field. Further specialization is desirable in fine art, book or photographic conservation, as is experience in working with small institutions, and in disaster recovery.
Applicants without the qualifications stated will be considered for appointment at a developmental level. Preference will be given to qualified Affirmative Action candidates.
Salary: $28,161 to $36,483 p.a.
Closing date: February 20th, 1988. Applications in writing only can be made to Robert Dick, Personnel Services, 206-177 Lombard, Winnipeg, Manitoba R3B 0W5. Please refer to the position "Conservator - HRO 2 (Archival materials)." Because of the delay in announcing this opening, late applications will be accepted. Interested candidates should apply as soon as possible.
BOOKBINDER (Level D)
Yale University, Sterling Memorial Library
Under the general direction of the Head, Conservation Division, performs a variety of tasks related to the conservation of books and paper, rare books, and of research materials.
Disbinds, binds, repairs and/or restores bindings of all types. Makes protective cases, pamphlet bindings and boxes.
Treats paper by cleaning, washing, deacidifying, heat setting, tissue mending, sizing, mylar encapsulation, mounting and matting. May do leaf-casting and enzyme treatment.
Works with and maintains tools and equipment used for bookbinding such as hand tools, book presses, board shears, guillotine, sewing machine and environmental monitors.
Works with chemicals needed in conservation.
May do estimates for work to be performed, treatment proposals and photo documentation.
Keeps records of work performed.
May participate in workshops and the training of others in binding/conservation techniques.
Performs additional duties as required.
Qualifications: required:
High school diploma.
Three years of training in bookbinding and conservation with an experienced Conservator (Rare Bookbinder) or equivalent combination of relevant education and training.
Thorough understanding of the fundamentals, techniques and history of bookbinding.
Great manual dexterity and patience with detailed work.
Preferred qualifications:
One year bookbinding experience in another institution or a private bindery.
Application deadline: March 1, 1989.
Minimum salary: $16,399 per year. 37.5-hour work week. Apply to: Sterling Library Personnel Office, 120 High St., New Haven, CT 06520 or call 203/432-1810.
Yale University is an Affirmative Action Employer - All interested persons are encouraged to apply.
EXECUTIVE DIRECTOR
Minnesota Center for Book Arts
Minnesota Center for Book Arts (MCBA) is seeking a new Executive Director. Successful candidate will have a demonstrated commitment to the book arts, fund-raising and management experience, strong leadership qualities, and the desire to help a solid organization grow. Experience working with a non-profit Board is preferred. Artists as well as arts administrators are encouraged to apply.
MCBA is a leading national center for hook arts and book-related activities, with major facilities in hand paper-making, typecasting, letterpress printing, bookbinding, a museum shop, special collections and a reading room. MCBA maintains ongoing programs such as: exhibitions, lectures, classes, master classes, school tours, internships, fellowships, and the commissioning of new work.
Send application, plus at least 3 references and a cover letter, by 15 February, 1989, to: James Lenfestey, MCBA Board President, 126 No. Third St., Suite 201, Minneapolis, 55401 (612/339-5236). If interested, send letter of intent as soon as possible.
PRESERVATION/INFORMATION COORDINATOR
Indiana Commission on Public Records
Responsibilities/Qualifications: The successful applicant will have an extensive background in both education and training. The applicant must be able to plan and have the ability to apply that planning to establish a successful document preservation program. Broad knowledge of the problems encountered and the training and ability to solve those problems in a long-term preservation, repair and storage program for documents and other related records is a must. The successful applicant must also be able to work with state and local government officials to implement or enhance local preservation programs and techniques.
Salary: Base salary starts at $22,802 annually with generous employee benefits. The salary may be negotiable if the candidate is extremely well qualified.
The conservation lab is located in the State Library building, in dynamic, downtown, Indianapolis.
Please send resume to: Sue Keaton, Personnel Officer, Indiana Commission on Public Records, 501 State Office Building, Indianapolis, IN 46204-2215 (317/232-3385).
PRESERVATION LIBRARIAN
University of Delaware
Responsible for planning, establishing and coordinating a comprehensive preservation program for the general collections of the Morris Library, the main library of the University of Delaware, and four branch libraries. Duties include establishing preservation priorities for collections including standards for the physical preparation and care of materials (materials handling and storage, monitoring and improving environmental conditions and disaster preparedness and prevention); developing procedures for identifying deteriorated or deteriorating materials and evaluation of preservation options; staff training in all areas of preservation and appropriate user education; and the exploration of external funding sources. Collection development responsibilities with faculty liaison in designated subject areas may be assigned. Reports to the Assistant Director of Libraries for Collection Management.
Qualifications: Masters in Library or Information Science from an ALA accredited program. Strong oral and written communication skills. Ability to establish and maintain effective working relationships with library staff and users. Knowledge of library materials preservation techniques and the theory and practice of preservation administration. Three to five years of successful library experience in a research library desirable.
Will be filled at the Senior Assistant Librarian level (2-4 years experience, minimum $23,800) or Associate Librarian level (4-8 years experience, minimum $28,200). Rank and salary dependent upon experience and qualifications. Vacation of 22 working days. Liberal sick leave. Employees basic Blue Cross/Blue Shield, major dental and medical, group life insurance and long tern disability. TIAA-CREF. Tuition remission.
To apply, send letter of application, current resume, and the names and telephone numbers of three references to:
Maidel Cason, Assistant Director of Libraries for Administrative Services, University of Delaware Library, Newark, DE 19717-5267. EOE/AA. To ensure consideration, applications should be received by February 15, 1989.
PRESERVATION INTERN
Columbia University
This is a temporary nine-month position funded by a grant from the Mellon Foundation to support research-library preservation programs nationally. Four other institutions have also received preservation intern grants from the Mellon Foundation: Library of Congress, New York Public Library, Stanford University Libraries, and Yale University Library. The intern will report to the Assistant Director for Preservation and, after orientation, will be assigned to one or more departmental libraries. Every effort will be made to assign the intern to subject areas of individual interest. The primary responsibilities will involve surveying the condition of specific collections, monitoring environmental conditions, assessing current preservation procedures and determining needs in order to design a practical preservation program, and preparing a proposal for the funding of any identified special needs. The intern will have the opportunity to participate in planning sessions, policy discussions, and other library-wide preservation activities.
In addition to an accredited MLS, requirements are knowledge of preservation practices and conservation procedures and techniques, as demonstrated through previous relevant experience and/or successful completion of a formal program in the preservation of research library materials.
Salary is $2,083 per month. Excellent benefits include tuition exemption for self and family and assistance with University housing.
Send resume, listing names, addresses and phone numbers of three references, to: Kathleen M. Wiltshire, Director of Personnel, Box 35 Butler Library, Columbia University, 535 West 114th St., New York, NY 10027. Deadline for applications is March 31, 1989. An affirmative action equal opportunity employer.
PAPER CONSERVATOR
Newberry Library Conservation Treatment Section
Responsibilities: Specify and execute conservation treatments for flat format library materials, including manuscripts, maps, posters and art on paper; document treatments with written and photographic records; work with curatorial staff to determine treatment priorities; prepare and install flat items for exhibition; respond to information requests from other institutions and the public; make occasional presentations to user groups and visitors on the preservation of archival materials; advise library staff on all matters relating to the handling, storage and display of flat format library materials.
Qualifications: Knowledge of established conservation principles and skill in the conservation treatment of flat format library and archival materials as demonstrated through internships or actual work experience; good written, oral and interpersonal communication skills. Strong interest in library preservation is essential.
Salary: $17,000 - $19,000 depending upon qualifications and relevant experience. Send letter of application and resume to Bonnie Jo Cullison, Preservation Librarian, Newberry Library, 60 W. Walton, Chicago, IL 60610.
SENIOR BOOK CONSERVATOR
University of Texas
The Conservation Department, Humanities Research Center, is seeking a highly qualified book conservator to supervise a staff of three in the book conservation section. The position offers a unique opportunity to work within an established program for the care of a wide range of bound materials in a well-equipped book conservation laboratory.
Required qualifications: graduate of a recognized conservation training program or equivalent formal training; five years of progressively advanced book conservation experience beyond the training period; working knowledge in all areas of book conservation as well as historical binding structures. Preferred qualifications: administrative, supervisory or teaching experience in a library or similar institution.
Salary in the range of $26,000 - $31,000 per annum, depending on qualifications.
To apply, send resume, including names and addresses of at least three professional references, as soon as possible, to James Stroud, Chief Conservation Officer, Humanities Research Center, University of Texas at Austin, PO Drawer 7219, Austin, TX 78713-7219. A portfolio will be required for on-site interviews and invited candidates will be required to present a discussion and slide lecture about their work to the Harry Ransom Humanities Research Center staff. EOE/AA employer.
ASSISTANT MANUSCRIPT CONSERVATOR
Huntington Library
The Avery Conservation Center of the Huntington Library has an immediate opening for a Manuscript Conservator who will work closely with other members of the Conservation Department and with the Curators of Manuscripts and Rare Books.
Duties include conservation treatment for extensive holdings of manuscripts, maps, photographs and other flat library materials.
Qualified applicants should possess an advanced degree in conservation or equivalent work experience, and the ability to produce high quality conservation treatments and deal effectively with staff, donors, readers and volunteers.
Applications, including resume and three references, should be sent to Marilyn Bressler, Huntington Library, 1151 Oxford Rd., San Marino, CA 91108.
SENIOR PAPER CONSERVATOR
State Conservation Centre of South Australia
The Centre seeks a senior specialist paper conservator to manage its Paper Conservation Branch under the general administrative supervision of the Centre's Director. Appointee will undertake conservation work in at least one area of specialization, supervise staff, provide advice and train subordinates and ensure that appropriate management and documentation systems are maintained. The appointee will be a member of the Centre's Corporate Planning and Operations Committee.
The State Conservation Centre is a world class conservation organization with extensive facilities and equipment. At present, there are thirty staff with plans for further recruitment of specialists. Currently the Centre operates five major programs: Objects Conservation, Paintings Conservation, Paper and Rare Books, Scientific and Technical Services, and Textiles Conservation. It serves a wide range of cultural organizations, corporations, businesses and private individuals. The Centre is located adjacent to the University of Adelaide and the South Australian Institute of Technology, and is within walking distance of the State s major cultural institutions.
The Senior Paper Conservator position is offered as a five-year contract. Salary (AuD $40,000 +) and other benefits will be negotiated according to qualifications and experience. Relocation expenses for the successful candidate will also be negotiated.
Applications should provide information on background, experience and qualifications and should include the names, addresses and telephone numbers of three referees. Applications close Friday, 26 February, 1989.
Enquiries to Ian Cook: Telephone: 6182231766. Fax: +618223145. Applications to: Anna Patsouris, Management Services Officer, Department for the Arts, 44 Pirlo St., Adelaide SA 5000, Australia.
The South Australian Public Service is an equal opportunity employer and applications are invited from persons regardless of sex, sexuality, marital status, pregnancy, race or physical impairment.