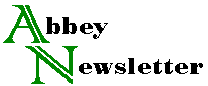 Volume 12, Number 8
Dec 1988
Positions Open
CONSERVATOR/EDUCATOR
Queen's University at Kingston, Canada
The Master of Art Conservation Program, Queen' s University, has a full-time, tenure-track faculty position available in the area of Paper Objects Conservation. The starting date of the appointment will be July 1, 1989.
Applicants should have the following qualifications:
1. Graduate degree or equivalent from a recognized conservation training program.
2. Specialization in the conservation of at least two of a) works of art on paper, b) archives, and c) books.
3. Considerable experience of conservation in relevant institutions.
4. Proven teaching experience in an academic environment.
The incumbent will be responsible for coordinating the Paper Objects Conservation specialization. This includes lecturing in the history, technology and conservation of paper objects as well as supervising graduate students in practical conservation treatments in the laboratory.
In accordance with Canadian Immigration requirements, this advertisement is directed to Canadian citizens and permanent residents.
The level of the appointment and salary are negotiable, based on qualifications and experience. Candidates of either sex are equally encouraged to apply. Queen's University is willing to help the spouse of a new appointee to seek suitable employment.
The deadline for receipt of complete applications is February 28, 1989. Enquiries and applications should be sent to The Director, Master of Art Conservation Program, Queen's University, Kingston, Ontario K7L 3N6, Canada.
SENIOR BOOK CONSERVATOR
University of Texas
The Conservation Department, Humanities Research Center, is seeking a highly qualified book conservator to supervise a staff of three in the book conservation section. The position offers a unique opportunity to work within an established program for the care of a wide range of bound materials in a well-equipped book conservation laboratory.
Required qualifications: graduate of a recognized conservation training program or equivalent formal training; five years of progressively advanced hook conservation experience beyond the training period; working knowledge in all areas of book conservation as well as historical binding structures. Preferred qualifications: administrative, supervisory or teaching experience in a library or similar institution.
Salary in the range of $26,000 - $31,000 per annum, depending on qualifications.
To apply, send resume, including names and addresses of at least three professional references, by January 20, 1989, to James Stroud, Chief Conservation Officer, Humanities Research Center, University of Texas at Austin, P0 Drawer 7219, Austin, TX, 78713-7219. A portfolio will be required for on-site interviews and invited candidates will be required to present a discussion and slide lecture about their work to the Harry Ransom Humanities Research Center staff. EOE/AA employer
LIBRARY CONSULTANT
State Library of Ohio
Note: This position has been funded through September 30, 1990. The incumbent will be subject to a layoff contingent upon approval of funding.
Job duties: Serves as consultant to Ohio libraries on matters concerning conservation/preservation of library materials; provides information and technical assistance to Ohio libraries relative to their specific needs; acts as liaison between Ohio libraries and providers of conservation/preservation services; trains staff members in basic conservation/ preservation techniques; participates in developmental activities for the State Library's Conservation/Preservation and Rare Book programs. Coordinates and oversees the operations of the State Library's Conservation/Preservation Room and Rare Book Room; assists with planning and policy formulation in both areas; works with State Library Technical Service staff to determine cataloging priorities of rare book materials; selects and weeds materials as necessary; plans workshops on the conservation/preservation of library materials; produces conservation/preservation printed materials (brochures, newsletters, information bulletins, etc.) on developments and resources; performs related duties as assigned.
Minimum qualifications: Master's degree in Library Science and three years experience, or equivalent. Preference will be given to applicants with previous experience in the conservation/preservation of library materials.
Salary: $11.43 per hour ($23,774 annual equivalent)
Other information: Normal working hours 8:00 to 5:00 Monday through Friday (40 hours per week). Overnight travel, evening and weekend work will also be required. Employee, State of Ohio. Ten working days sick leave per year. Three days personal leave per year. May request payment of unused sick leave and personal leave in December each year. Two weeks vacation after one year of service. Ten paid holidays per year. Excellent health care benefits available. Disability benefit program and life insurance available at no charge to employee after one year of service. Public Employees Retirement System (PENS). State Employees Credit Union available. *This position is non-exempt per Collective Bargaining Law and currently represented by OEA.
Application closing date: 28 February 1989.
Contact Wesley H. Lee, Personnel Officer, State Library of Ohio, 65 5. Front Street, Columbus, Ohio 43266-0334 614/644-7061).
Equal opportunity employer/equal access agency.
LIBRARY CONSERVATION SPECIALIST
Ohio State University
Responsibilities: Directs the Collection Maintenance Division which is responsible for applying various treatments for both circulating and rare library materials, including treatment or replacement of brittle books and shelf preparation for the general collections. The specialist evaluates library materials on an item-by-item basis for treatment; determines and performs treatments using appropriate conservation materials, procedures, and documentation; assists Department Head with staff training, facility and treatment planning, and implementation of increasingly complex conservation treatments for rare books, modern manuscript collections, original cartoon art, posters, maps, and other fragile and valuable materials. Assists Department Head and Preservation Officer with planning, design, and installation of exhibits; environmental condition studies; and direction of disaster (fire, flood, vermin) control. Plans for and recommends purchase of supplies and equipment. Supervises five staff and 5.5 FTE student assistants. Reports to the Head, Collection Maintenance and Bindery Preparation, and works closely with the Preservation Officer and others throughout the OSU Libraries, and with other conservation specialists in the University.
Qualifications:
Required: Bachelor' s degree or equivalent combination of education and experience; formal training or at least two years direct bench experience in conservation, binding, and/or restoration of library materials. Knowledge of conservation principles and techniques as demonstrated by a personal portfolio of slides, samples, or documentation records. Ability to work independently in the evaluation and treatment of library materials. Ability to communicate effectively orally and in writing, and to respond to the diverse preservation needs of a large research library. Highly desirable: Experience supervising staff and operations in a production-oriented environment.
Salary: $17,520 - $19,800. Comprehensive benefits program. The Specialist will be a member of the Unclassified Professional Staff.
Application: The position will remain open until filled; applications received by 31 January will receive first consideration. Please submit letter of application, resume, and names, addresses and telephone numbers of three references to Sharon A. Sullivan, Ohio State University Libraries, 1858 Neil Avenue Mall, Columbus, Ohio 43210. Qualified women, minority and handicapped persons are encouraged to apply.
BOOK REPAIRER
City of San Francisco
Duties: Repairs and restores books and other library materials and prepares them for circulation.
Requirements: One year of experience in binding, conservation, preservation or restoration of books and similar printed material. College course work or equivalent training may be substituted for the required experience.
Minimum salary: $19,888.
Application procedure: Applications will be accepted from December 30 through January 27, 1989. Positions are located at the San Francisco Public Library and will be filled through competitive examinations. Announcements and applications may be obtained from the Civil Service Commission, City of San Francisco, 646 Van Ness Ave., San Francisco, CA 94102 or by calling William Sumner at 415-558-5831.
SENIOR BOOK REPAIRER
City of San Francisco
Duties: Supervises the Book Repair Section in the Public Library; evaluates techniques and materials in bookbinding and repair.
Requirements: Three years of experience in binding, conservation, preservation or restoration of books and similar printed material. College course work or equivalent training may be substituted for all but one year of the required experience.
Minimum salary: $25,813.
Application procedure: (See position above.)
CONSERVATION CENTER SUPERVISOR
Missouri Botanical Garden
Missouri Botanical Garden, the premier institution of its type, has a January 15, 1989 opening for a Conservation Center Supervisor reporting directly to the Librarian. The position is responsible for daily operations in a 110,000-volume botanical research library. Duties include preparing and recommending for implementation preservation policies,
procedures, programs and quality control standards; report construction covering unit goals, budget estimates, production statistics, monthly/annual and other routine reports. Assists in preparing disaster plans and organizing/directing disaster recovery efforts; performs and documents treatments on fragile materials. Also recommends purchase of equipment and supplies.
This position also assists in hiring, training, scheduling, supervising and evaluating part-time staff and volunteers, as wall as provides awareness to other staff on collection condition. Will also provide conservation-related reference services to individuals and institutions.
Preferred candidates possess college degree plus experience in conservation and preservation. Those with experience equivalent to degree in book conservation principles, practices, techniques and terminology may be considered. Ideal candidate also will know book history, have familiarity with available technical treatments, binding styles/structures and tools/equipment. Outstanding interpersonal, oral and written communication skills are a must.
MBG offers a competitive wage/benefit package, including the TIAA-CREF Plan, free parking and a high quality work environment. Applications received by November 15 will be given first consideration. MBG is committed to affirmative action and specifically invites inquiries and applications from women and ethnic minorities.
Apply to Director, Personnel Services Dept., P0 Box 299, St. Louis, MO 63166. Cite No. ICCS on all correspondence.
PAPER CONSERVATOR
Upper Midwest Conservation Association
The Upper Midwest Conservation Association, a cooperative, regional conservation center housed at the Minneapolis Institute of Arts, is seeking applications for the position of Paper Conservator.
The selected candidate will function as the paper conservator for this regional laboratory that serves 47 member institutions and private clients. Most of the material for which the conservator will be responsible consists of American and European prints and drawings and archival documents. Major repositories include the Minneapolis Institute of Arts, Walker Art Center, the Minnesota Museum of Art, the Des Moines Art Center, the Elvehjem Museum of Art, and the Tween Museum of Art.
The chosen candidate will establish the program in paper conservation at the U.M.C.A. and will eventually be responsible for hiring and supervising an assistant paper conservator.
Responsibilities include:
oversee and be responsible for all aspects of paper conservation
determine work priorities within Center guidelines
assist with on-site surveys for member institutions (some travel necessary)
represent the U.M.C.A. at professional conferences, meetings, and seminars.
Qualifications: A minimum of three years professional conservation experience.
Send letter of application, resume, and names of three references to Search Committee: Paper Conservator, Upper Midwest Conservation Association, Minneapolis Institute of Arts, 2400 Third Ave. South, Minneapolis, MN 55404. Please direct phone inquiries to Lisa Hermanson at 612/870-3120.
ART REGISTRAR
University of Texas
Position available: Art Registrar of the Harry Ransom Humanities Research Center, The University of Texas at Austin.
Responsibilities: Maintain collection management records. Oversee all organizational aspects of the loan, exhibition and display of items from the institution. Coordinate with libraries, curators and conservators all preservation, safety and security issues involving the loan, shipment and presentation of objects from the institution's collections.
Required qualifications: Bachelor's degree in art, art history or the humanities. Two years experience in objects registration or collection management. Fluency or reading knowledge in one or more foreign languages. Preferred qualifications: Master's degree in museum studies or business administration. Interdisciplinary background in art and the humanities, including modern literature, photography and culture. Business management experience, knowledge of conservation and preservation principles. Understanding of registrarial techniques. Knowledge and experience with automation procedures. Ability to maintain accurate and detailed records. Experience with professional registrarial networks.
Annual salary: $15,516 or higher depending on qualifications. Excellent fringe benefits.
Send resume, salary history, three professional references and cover letter to: Roy Slukinger, Chair, HRHRC Art Registrar Search Committee, P0 Box 7219, The University of Texas at Austin, Austin, TX 78713-7219. Applications will be accepted through January 31, 1989. EOE/AA employer.