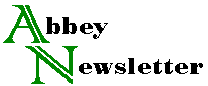 Volume 12, Number 7
Nov 1988
Positions Open
ASSISTANT DIRECTOR FOR PRESERVATION, RESOURCES GROUP
Columbia University
Reporting to the Resources Group Director, the Assistant Director for Preservation directs and oversees Columbia's preservation program, and participates in setting system-wide priorities and policies. The incumbent will promote the implementation of conservationally sound preservation standards and procedures; share responsibility for initiating and preparing large grant applications and overseeing grant implementation; monitor performance of outside micro-filming and binding vendors; cultivate an understanding of preservation concerns throughout the library community; and represent the preservation program at state, regional and national forums.
The Columbia University Libraries' preservation program was organized in 1974 as one of the first in the United States. Administratively it includes the Assistant Director, one professional librarian, a conservator, a paralibrarian and 21 FTE support staff members organized into four departments: Materials Processing, Conservation Laboratory, Preservation Records Office, and Reprographic Laboratory.
Annually over 5,000 volumes are microfilmed; 50,000 volumes bound or rebound; 3,500 treated in the conservation laboratory; and 60,000 items are shelf processed. In addition to University funds, the program is supported by grants from Mellon, NEH New York State, and others.
Requirements: In addition to an accredited MLS, requirements include advanced library preservation or conservation training; at least three years of successful preservation-related experience; evidence of leadership, planning, communication and management skills; ability to direct others and adapt to new technologies; and familiarity with the problems of large academic institutions.
Salary ranges are: Librarian II: $32,500 - $43,875; Librarian III: $35,500 - $51,475; Librarian IV: $39,500 - $55,300. (Appointment at Librarian IV is for individuals demonstrating exceptional experience and achievement.) Excellent benefits, including assistance with University housing and tuition exemption for self and family.
Send resume, listing three references, to: Kathleen Wiltshire, Director of Personnel, Box 35 Butler Library, Columbia University, 535 West 114th St., New York, MY 10027.
Deadline for applications is November 30, 1988. An Affirmative Action/Equal Opportunity Employer.
ASSISTANT PAPER CONSERVATOR
Beinecke Library, Yale University
The University and the Library: Yale University is one of the foremost universities of the world, preeminent in scholarship and research in the various fields of the humanities, the sciences, the social sciences, and in the professional schools. There are approximately 5,100 undergraduates and 5,000 graduate students at Yale. The University Library has
8.9 million volumes housed in the Sterling Memorial Library, 16 school and department libraries and numerous distinguished special collections. The Beinecke Library, with one of the world's largest buildings devoted entirely to rare books and manuscripts, is Yale's principal repository for literary papers and for early manuscripts and rare books. Served by 15 professional librarians and some 30 additional staff members, the Beinecke collections are internationally known and heavily used by scholars from around the world. They are especially strong in the Greek and Latin classics, alchemy, biblical literature, and the history of printing. In addition there are notable special collections of playing cards, Arabic and Near Eastern manuscripts, and papyri.
Responsibilities: Conserves/restores papyrus documents for the general manuscript collections of the Beinecke Rare Book and Manuscript Library. Performs advanced conservation work on manuscripts and other paper format items from the Library's five collections: American Literature, German Literature, Western Americana, the Osborn Collection of English Literature and History, and the general collection. Makes treatment decisions. Directs work of student assistants.
Qualifications: Graduate degree in paper conservation or equivalent training. Knowledge of current principles and techniques in paper conservation. Strong organizational skills. Demonstrated ability to work effectively with others.
Salary and benefits: Salary from $21,400 dependent upon qualifications and experience. Comprehensive benefits program including 22 days vacation; 17 holiday, recess and personal days; health care, retirement plan and some relocation assistance available.
To be assured of consideration, please submit a letter of application, resume and the names of three references, by November 30, 1988 to Diane Y. Turner, Human Resource Specialist, Library personnel Services, Box 1603A Yale Station, New Haven, CT 06520. Yale University is an equal opportunity, affirmative action employer.
PAPER CONSERVATOR
Newberry Library Conservation Treatment Section
Responsibilities: Specify and execute conservation treatments for flat format library materials, including manuscripts, maps, posters and art on paper; document treatments with written and photographic records; work with curatorial staff to determine treatment priorities; prepare and install flat items for exhibition; respond to information requests from other institutions and the public; make occasional presentations to user groups and visitors on the preservation of archival materials; advise library staff on all matters relating to the handling, storage and display of flat format library materials.
Qualifications: Knowledge of established conservation principles and skill in the conservation treatment of flat format library and archival materials as demonstrated through internships or actual work experience; good written, oral and interpersonal communication skills. Strong interest in library preservation is essential.
Salary: $16,000 - $19,000 depending upon qualifications and relevant experience. Send letter of application and resume by November 14, 1988, to Bonnie Jo Cullison, Preservation Librarian, Newberry Library, 60 W. Walton, Chicago, IL 60610.
CONSERVATOR
NYC Municipal Archive
The New York City Municipal Archive, a division of the Department of Records & Information Services, is seeking a qualified conservator for its Conservation Unit. The successful candidate will have a broad range of abilities and experience with flat paper documents, architectural drawings and photographic materials. Knowledge of preservation! conservation theory and demonstrable experience in protective housings and treatments is desired.
Salary is $24,028 and the benefit package is excellent. This position is open immediately. For further information please call Peter Mustardo at 212/566-4631.
Qualified candidates are requested to send a letter of application with current resume and two references, to the attention of the Preservation Section, NYC Municipal Archives, 31 Chambers St., New York, NY 10007. AA/EOE
LIBRARY TECHNICIAN (LIBRARY BOOKMENDER)
University Club, New York City
Duties: The University Club Library is seeking a full-time Library Technician to carry out basic repair and refurbishing of books from the Library's general collection of 100,000 volumes. This includes rebacking or recasing of worn volumes, paper mending where needed, and the fabrication of protective enclosures (i.e., wrappers, portfolios and phase boxes).
Requirements: High school education, plus coursework and/or training in methods of book repair. Excellent manual dexterity and interest in libraries and the conservation of library materials.
Salary: $19,000 - $21,000
Send resume to Katherine Richards, University Club Library, 1 West 54 St., New York, NY 10019.
SPECIALIST III (SENIOR CONSERVATOR, PHASE TREATMENT)
New York Public Library
Applications are invited for this position in the Conservation Division of the Research Libraries. Under the supervision of the Head of the Conservation Lab, the successful candidate will assist in the design, implementation, and operation of a new phase conservation treatment and collections maintenance program. The program will address preservation needs of the general Research Library collections, including protective enclosure, archival processing and rehousing, collections storage and handling operations, collection maintenance, production encapsulation and reformatting, and other "phase" conservation activities for a wide range of materials. Initially will train and oversee 2-3 FTE in production of phase boxes, and work with senior staff on a development plan for an addition to the Conservation Office designated for phase treatment and collection maintenance operations. Will recommend equipment, participate in hiring and training of new staff, assist in developing specifications and procedures for treatment, and perform treatment when necessary. Qualified applicant will have substantial experience in the field of conservation and will have a graduate degree in conservation from an accredited graduate training program or equivalent training and experience. Familiarity with the preservation problems of large research libraries, and experience in a production-oriented conservation treatment facility highly desirable.
Salary $29,863 annually. Closing date for applications is November 30, 1988.
For immediate consideration, send letter of application and resume to Francine Feuerman, New York Public Library, Human Resources Department, 8 West 40th St., New York, NY 10018. Equal Opportunity Employer M/F.