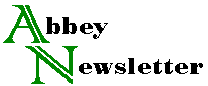 Volume 12, Number 6
Sep 1988
Positions Open
CONSERVATION TECHNICIAN (LIBRARY BOOKMENDER)
University of California, Berkeley
Duties: Under supervision, perform a variety of tasks in the conservation of library materials using methods developed in the department and according to standards of neatness, accuracy and efficiency. Prepare damaged materials for rebinding at the UC Bindery and prepare protective enclosures. Perform minor repairs and paper treatments. Following direction, respond to water emergencies in the Library.
Minimum qualifications: Graduation from high school (or a GED) and one year of experience in bookmending; or an equivalent combination of education and experience.
Salary: $1396-$1618 per month.
For application procedure and general information about the work setting see the announcement for Senior Library Book-mender. The reference number for this job (Library Book-mender) is 07-413.
SENIOR CONSERVATION TECHNICIAN (SENIOR LIBRARY BOOKMENDER)
University of California, Berkeley
The Library of the University of California at Berkeley is seeking two conservation technicians to work in its Conservation Department. The Department is charged with maintaining Berkeley's library collections (including 7 million volumes, 300,000 maps, and 42 million manuscripts) in usable condition for instruction and research.
Duties: Specify appropriate treatments for materials sent to the Conservation Treatment Division. Identify onsite general collection materials in need of treatment. Perform most complex tasks of conservation treatment using methods developed in the department, including preparation of damaged materials for rebinding at the UC Bindery, paper treatments and protective enclosures. Respond to water emergencies in the Library.
Minimum qualifications: Graduation from high school (or a GED) and three years of experience in bookmending; or an equivalent combination of education and experience. Ability
to work independently and meet quality standards to achieve production goals. Previous experience in a high-production library bindery desirable. Familiarity with historical bookbinding styles and knowledge of current standards of library conservation theory and practice desirable.
Salary: $1799-$2142 per month.
The Library offers an excellent benefits package and the community offers a multitude of cultural and recreational activities and services available for employees to use. To apply for these positions please forward a resume and cover letter to BERKELEY CAMPUS PERSONNEL OFFICE, 2539 Channing Way, Berkeley, CA 94720. Please include the job reference number on all correspondence; for this job it is 414-44. For more information call the Library Human Resources Dept. at (415) 642-3778.
CONSERVATOR
Virginia Historical Society
Responsibilities: Plan, initiate comprehensive conservation program for rare book collections. Establish in-house conservation facility and perform a variety of conservation treatments. Coordinate collection maintenance and treatment programs with staff, consultants and master bookbinder.
Qualifications: Graduate degree in library science, archival administration, conservation or related field, with one year's bench experience in a preservation program preferred.
Salary: $25,000-$27,000 depending on qualifications and experience, including excellent benefits. Twelve-month position, funded by DOE grant beginning January 1989.
Send letter of application, resume, and names of three references to: Paulette Thomas, Virginia Historical Society, PO Box 7311, Richmond, VA 23221-0311. Applications must be postmarked by October 31, 1988. Equal Opportunity Employer.
PROJECT ARCHIVIST
Bloomington Public Library
Job includes the following work for a prototype LSCA project: surveying scope, character, physical condition and environment of nine local history collections (small public to university libraries); recommending appropriate preservation methods for deteriorating items (including tine and cost estimates); writing report of the findings, procedures manual, and draft of continuation grant.
Qualifications: Prefer Master's in Library Science; two to three years' experience working with large archival collections; familiarity with preservation processes; and good writing/communication skills.
Salary: $20,200 for a period of 6-9 months. Send resume and three references to Lois Wood, Project Director, Bloomington Public Library, 205 East Olive St., Bloomington, IL 61701.