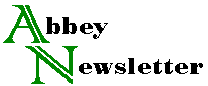 Volume 12, Number 5
Jul 1988
Positions Open
DOCUMENT CONSERVATOR
Massachusetts State Archives
Applications are being accepted for the position of document conservator to direct phased preservation and conservation laboratory activities in a large archives setting. Responsibilities include the full range of phased and complete treatments in a modern lab for documents collections dating from the 17th to 20th centuries. Incumbent will direct the work of two conservation technicians and work closely with other professional staff members.
Qualifications: Training by program or apprenticeship plus two years significant work experience. Preference given to candidates having completed internship or work experience in documents or manuscript conservation.
Salary: Mid-twenties, dependent upon qualifications and experience. Comprehensive benefits package.
Please send resume, including the names, addresses and phone numbers of three references to: Maureen Fessenden, Executive Director of Personnel, Office of the Secretary of State, 1 Ashburton Place, Room 1612, Boston, MA 02108.
SR/LIBRARY BOOKMENDER
University of California, San Francisco
The UCSF Library is seeking a part-time Library Bookmender to evaluate appropriate treatment for materials sent to the Preservation Unit and to perform preservation treatment up to the department s standards of neatness, accuracy and efficiency including the following: binding repair, repair broken sewing, paper repairs, wrappers, pamphlet casing and salvaging wet materials. Requires high school graduation and three years of bookmending experience for the Senior level; and one year experience for the entry level. Knowledge of book structures and repairs of library materials as well as experience are required.
Salary: $10.56-12.60/hour, Senior level; or $8.17-9.48/ hour, Entry level.
Apply to: UCSF Personnel Dept., 1350 7th Ave. LH-150, San Francisco, CA 94143-0832. Refer to Job #VH 62090. aa/eoe/ mfhv.