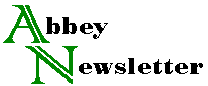 Volume 12, Number 3
Mar 1988
Supplies
Wanted To Buy
The University of Chicago Library is interested in buying a board shear having the following specifications:
50" blade
solid cast iron table
adjustable table gauge with groove parallel to the blade
front lay gauge
narrow strip cutting device
Please write to Sherry Byrne, Preservation Librarian, University of Chicago Library, 1100 E. 57th St., Chicago, IL 60637; or telephone 312/702-9313.
For Sale By Owner
Yours for the asking - shipping and handling. Northeast Document Conservation Center has a Simplex Drum Dryer. Dryer's primary use is for fiber based photographs. It is Model CM50 Serial #4809, rated at 50 amps 60 Cyc. NEDCC no longer has a need for this piece of equipment. We need the space it occupies. Should someone want it removed, shipping would be their responsibility. Call Alex Chanler 617/470-1010 (NEDCC, 24 School St., Andover, MA 01810).
Equity Publishing Corp., Oxford, NH 03777 (603/353-4351--ask for Tom) has the following equipment for sale:

Building-in boards for hand book binder, two sizes, large quantities, 20" x 24" and 22" x 28"; brass and stainless steel edges. $2 each under 100 & $1 each over 100.
Crawley Rounder Backer, hand fed, excellent condition, complete with back irons, etc. $3000 will load onto your truck.
One P.I.E. Book Back Gluer uses hot or cold glue for spines, $1,195.
One Ludlow Typecaster with composition sticks, $695. One Challenge Single Head Drill floor model, $500.

Courtland Benson offers the following equipment for sale:

Brass type, Elizabethan, 100-piece fonts: 8, 10 & 14 Pt.
CAN$110.
Backing press, $650.
Standing Press 20" x 24" x 7' high, $1300.
Round corners machine, floor model, $475.
Type cabinet with 17 cases of type, $450.
Kwikprint gold stamper with roll feed, $900.--OR BEST OFFER

Write him at 5033 Mt. Matheson Rd., Sooke, BC, Canada V0S 1N0

Taos Bindery, P.O. Box 280, Tans, NH 87571 (505/758-0234) has sent in a "partial inventory" of 39 items for sale. Not all of them can be listed because of a shortage of space, but a complete list can be had from the Bindery, or from the Newsletter office (801/373-1598).

Halverford-Kwikprint Gold Hot Stamper, adjustable for height, with line finder
Hot type, Roman faces: Expanded type 8, 10, 12, 14, 18, 24 pts.; Condensed type 10, 12, 14, 18, 24, 36 pts.; San serif (brass) 18 pts.
Handle letters, brass, in the following point sizes: Old Style 8, 12, 18; Edinburgh 6, 8, 12, 18, 24; Coronation 16; Elizabethan 6; Roman (no handles) 40. $225 each.
Finishing stove, Cockerell
Standing presses, steel (last figure is daylight): 20" x 14" x 16½"; 16" x 10" x 6½"; 21" x 16½" x 4".
Board cutter, steel, 43" x 54½" x 51"
Job backer, steel, 24"
Lying press and plough, with tub (press is domestic, plough is antique French)
Work bench, water-proof surface, 3' x 8'
Work bench, glass topped, with storage units beneath, 42" x 75"
Lying presses, wood, 18" and 28" between screws
Finishing presses, 14" between screws, and single-screw
Leaf caster, with blankets
Fume hood, table model
Map case, wood, 3-drawer
Compressor, small, 115 v., 2.9 amps
Gilder's box, with drawer and cushion
Paper cutters: 25" x 25" and a 14" Kutrimmer
Schärf-Fix skiver, uses razor blades
Light table, 24" x 24"
About 35 books on bookbinding, conservation, etc.
Small tools: backsaws, magnifiers, hammers, scissors...
Miscellaneous: glue pot, pressing boards, paring stones, straight edges, forming iron, sewing frames, sewing keys, and knives
For Bookbinding
The A-2000 Double Fan Adhesive Binder was developed by Library Binding Service, 2134 E. Grand Ave., Des Moines, IA 50305 (800/247-5323). Brochure available. New in 1987. Illustrated in recent issues of the New Library Scene.
"Care Of Collections" Wants More Business
The March American Libraries carries a half-page display ad for Care of Collections, Inc., the organization that is now dusting the New York Public Library (AN April 1987). Their services include professional cleaning of books and shelves; refurbishing and chemical stabilization of leather bindings; rebacking, book repairs and binding; and deacidification and encapsulation of paper materials. No details are provided on the methods used. For information contact Steven Rick, Care of Collections, Inc., 39-45 Crescent St., Long Island City, NY 11101 (212/576-1346 or 718/361-7412).
Big Equipment For Leafcasting
Since 1981 Per Laursen has been collaborating with an engineer to develop a machine capable of casting sheets on an endless wire belt in a continuous process. The amount of pulp is automatically calculated using optical sensors that control feed pumps. Four machines have been built and delivered to workshops in Denmark, the Federal Republic of Germany, and the German Democratic Republic. The overall length of the machine is 4.15 meters; width of the belt is 0.6 meters; and the velocity of the belt is 0.5 to 3 meters/minute. For more information write Per Michael Laursen, Baunebjergvej 113, DX-3050 Humlebaek, Denmark.