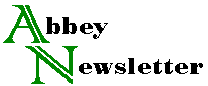 Volume 12, Number 2
Feb 1988
Products & Services
A copier for books is coming out this spring: Deal Copy Systems has modified a Mita copier to make their DCS 1635H copier, which allows the book to be opened only to about 120°, to judge by the photograph, and which can be easily used by people in wheelchairs because it has a large kneehole. It can be leased for three or four years, or bought for $5495. For descriptive literature, or perhaps even an onsite demonstration, contact Dual Copy Systems (also called Dual Office Suppliers), 2411 Bond St., University Park, IL 60466 (312/534-1500). DCS also distributes and services the Archivist, a face-up copier.
Muller-Martini has announced that its modular binders can now be furnished to provide both traditional adhesive binding and adhesive binding by the Otabind technique, which allows the book to lie flat on the table by leaving the text and cover unattached along the spine and a short space alongside it on both sides.
Taos Bindery (PO Box 280, Taos, NM 87571, 505/758-0234) has some professional quality binding equipment to sell, including a job backer and board cutter. A detailed list will be run in the next issue.
That information from the material safety data sheet on Elvace 1874, renamed Elvace 40-704, was misleading. According to Russ Frank (Reichhold Chemicals Inc., FO Orawer K, Dover, DE 19903, 302/736-9100), the precautions are more stringent than necessary for bookbinding and most other uses. They just wanted to be sure to cover any type of exposure that might conceivably occur. Taking the facts one by one in the order given on p. 22 of the January issue:

Yes, it is a vinyl acetate-ethylene copolymer emulsion.

pH is 4.5-5.5. Mr. Frank did not say so, but others have pointed out that pH is not important after it dries.
Shelf life is given as a minimum of 180 days, but in practice it is closer to a year. This means the tine a closed container will remain free of bacterial attack and local changes in viscosity.

The formula has not been changed from that used by DuPont.

Those permissible exposure concentrations, 3 ppm and 1 ppm, have reference to the formaldehyde added as a preservative. Mr. Brand said even if you left the can open all the time, air concentration of formaldehyde would not get up to 1 ppm. (This is a time weighted average, not a short-term exposure limit.) The concentration of formaldehyde in Elvace 40-704 has been under 1000 ppm in the past; now it is 800 ppm.

They included the phrase about contact with skin possibly causing irritation or rash because they put that on all their products. It is a standard disclaimer. Some people are unusually sensitive.

Local exhaust and general ventilation are recommended because of the possibility of residual vinyl acetate in the adhesive.

Protective gloves and goggles are recommended because some people may be sensitive to it.
It does make one wonder about the usefulness of material safety data sheets.