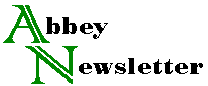 Volume 12, Number 1
Jan 1988
A Regional Center for Latin America
The Conservation Center of the National Library of Venezuela is currently reviewing its practices and developing its capacity for book treatment with the assistance of Gary Frost, private book conservator. This effort, initiated by Lourdes Blanco, Director of the Center, is part of the overall preparation for a move to an expanded facility of 2000 square meters [21,528 square feet] in 1990. In addition, this activity will further enable the Conservation Center to operate as a regional center for Latin America within the International Federation of Library Associations and Institutions' (IFLA's) program for Preservation and Conservation.
The present paper and book laboratories of the Conservation Center provide various services including collection maintenance activities, exhibition preparation, single item conservation treatments and research and testing. The current staff of the treatment labs is 20 persons.
A projected Preservation Bindery, in the new facility, will provide standard products such as die cut book protection cards secured by ties, creased and rigid book boxes, map and manuscript folders and pamphlet covers, all to BNV specifications. In addition, the Preservation Bindery will provide through-the-fold and double fan adhesive binding with options for binding of preservation photocopies. Labeling and shelf marking for all materials will be provided from a laser printer. A disaster salvage unit, based on a capacity for freezing and vacuum freeze drying, is also projected. The staff for the Preservation Bindery will be eight persons.
For further information contact: Gary Frost, Centro de Conservación, Biblioteca Nacional, Edificio Rogi, Calle Soledad, Zona Industrial, La Trinidad, Caracas, Venezuela.