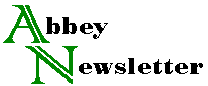 Volume 11, Number 8
Dec 1987
Positions Open
BOOKBINDING INSTRUCTOR
University of Alabama
The Graduate School of Library Service of the University of Alabama is seeking applicants for a tenure-earning faculty position to begin with the fall 1988 semester. Primary responsibilities of this position will be in the bookbinding concentration of the two-year MFA degree. Consideration will be given to am appointment beyond the instructor level.
Qualifications: Applicant should have a wide variety of binding experience, including addition, oriental, vellum and leather, and alternative bindings. Graduate degree and teaching experience preferred including the teaching of boxmaking and decorated papers. National recognition as a binder and a record in publication/exhibition required.
Assignment: Maximum of six courses per academic year, plus student advising.
Salary and benefits: Salary negotiable, but at the instructor level ordinarily $24,000 for 9 months. Additional remuneration through summer school teaching probable. The salary for an appointment at a higher rank would be commensurately increased. TIAA/CREF, Social Security, Medical Insurance, and participation in one of the best state retirement systems in the nation. (Total value: 33% of salary)
Send letters of inquiry and resume by January 15, 1988, to:
Search Committee Graduate School of Library Service, P0 Box 6242, Tuscaloosa, AL 35487. Portfolios will be requested at a later stage in the selection process. Please do nut send them until requested.
The University of Alabama does nut discriminate on the basis of sex, race, color, religion or national origin or against qualified handicapped persons.
PAPER CONSERVATION INTERNS & FELLOWS
Intermuseum Conservation Association
ICA Graduate Internships in paintings and paper conservation are available at the Intermuseum Laboratory beginning September 1988. Applications are encouraged from individuals of recognized conservation training programs now planning their third-year internships.
ICA Fellowships in paintings and paper conservation are available to graduates of conservation training programs, or to individuals with equivalent experience, beginning September 1988. Postgraduates who are interested in gaining practical experience in a professional laboratory will find this an invaluable opportunity.
Deadlines: Applicants should respond in writing by January 15, 1988. Candidates chosen for interviews will be notified in February 1988 and final notifications will be sent in March.
Submit applications with resume and supporting documentation to: Lisa Mibach, Dir., Intermuseum Laboratory, Allen Art Bldg., Oberlin, OH 44074 (216/775-7331).
BOOK CONSERVATOR (Specialist III)
NYPL
The New York Public Library is seeking candidates for the position of Book Conservator (Specialist III) in the Conservation Division/Restoration Office of The Research Libraries.
The selected candidate will be responsible for overseeing treatment of bound library materials requiring special treatment or handling, as well as performing a wide variety of conservation treatments on bound materials. Requirements: Master's degree from a recognized graduate conservation training program or equivalent education in book and paper conservation; substantial professional experience in conservation procedures; detailed knowledge of historical book structure; and demonstrated conservation treatment skills.
Salary in the high 20s; generous benefits. For consideration, please send resume to: Francine Feuerman, Human Resources Dept., New York Public Library, 8 West 40th St., New York, NY 10018 (212/704-8616). Candidates selected for further consideration will be contacted for am interview. Closing date for applications: December 11, 1987.
PRESERVATION LIBRARIAN
Cleveland Public Library
Librarian needed for one-year preservation project funded a MURLS (Major Urban Research Library System) Grant.
Salary range $21,548-27,495.
Send resume to: Cleveland Public Library, 325 Superior Ave., Cleveland, OH 44114, Attn: Joan Brown, Personnel Officer. EEO/AA employer.
FLAT PAPER OR BOOK CONSERVATION INTERN
Northeast Document Conservation Center
NEDCC, located 20 miles north of Boston, is pleased to announce that it will again offer an advanced internship in paper or book conservation. The position will be supported by the J. Paul Getty Trust. To begin in August or September of 1988, it will run for two years and will include liberal travel benefits.
Applicants should have completed a graduate training program in conservation or have equivalent educational and work experience. The intern may be interested in specializing either in flat paper or in book conservation. Candidates should be eager to treat a wide variety of materials and should enjoy working with others in a production-oriented atmosphere.
Please send a letter of intent, resume and three letters of recommendation (preferably from conservators) to Mary Todd Glaser, NEDCC, 24 School St., Andover, MA 01810. Please state whether your interest is in flat paper or book conservation.
BOOK REPAIRER (Two Positions)
California State Library
This is a permanent full-time position in the Preservation Office.
Duties: The primary responsibilities of this position involve restoration and preservation of library materials. Performs paper cleaning; paper mending including tissue mending, appliques, tape mending and adhesive mending; tissue laminating, encapsulating using polyester film; container making, including phase boxes, portfolios and simple chemises; new backs; reinforcing including mock hinges, strap and hinge, and regluing corners; interleaving; tape removal; flattening paper; tightening hinges; inserts; and pockets. Does custom pam binders; Therm-a-binder pam covers and multi-binders. Performs hand book binder work: restoring; recasing; new casing; leather or cloth coverings; adhesive binding; printing; document boxes; slip cases; and other. Also responsible for preparation and clean up; tool maintenance; supplies; statistics and exhibit work.
Minimum qualifications: One year of experience in the care, binding, rebinding and preservation of books or other archival materials OR one year of education in an accredited educational institution with classes specifically in book binding, conservation of materials or printing.
Desirable qualifications: Patience; creativity; flexibility; attention to detail; manual and digital strength and dexterity; demonstrated skills in hand binding using leather and cloth as listed above; ability to work independently and cooperatively with others.
Salary: $1355-$1569
Application process: Persons who meet the minimum qualification and are eligible for appointment or transfer to this class and are interested in this position should telephone 916/445-5370 for an application form, from the California State Library, Personnel Services, Room 217, P0 Box 942837, Sacramento, CA 94237. Submit application by November 6, 1987.
Equal opportunity to all regardless of sex, race, religion, disability, age or sexual orientation.
[Note: This job announcement was dated October 22, and received by the Abbey Newsletter November 9, so applications may still be welcome.]
FELLOW IN ARCHIVAL ADMINISTRATION
Cornell University
Three fellowships are being funded by the NHPRC and the Andrew W. Mellon Foundation for mid-career archivists (Cornell, NYU and University of Vermont). They carry a $21,000 stipend and up to $4,200 for fringe benefits, for a nine-to ten-month period beginning between August and October 1988. Applicants should have at least three years of archival work experience and have completed the equivalent of two semesters of full-time graduate work in a program containing an archival education component (i.e., including at least one course in archival methodology). One of these fellowships has a strong preservation component, and it is described below.
The Department of Manuscripts and University Archives at Cornell University houses regional and university materials from the 19th and 20th centuries and consists of 7,000 collections totalling more than 25,000 cubic feet. In addition to working in the traditional areas of collection development, arrangement and description, and reference, the fellow will work with RLIN, participate in archival management in a research library, fiscal management, public relations, and fundraising. The fellow will also be expected to take a leadership role in strengthening the preservation/conservation capabilities of the department. The main thrust of the fellowship will be in preservation management, concentrating on collection management, environmental control, treatment decision-making, survey strategy, stabilization, and preservation planning, with the end result being the development of a preservation program for the department.
The application receipt deadline is March 1, 1988.
For additional information, please contact Laurie A. Baty of the Commission staff: NHPRC, National Archives Building, Washington, DC 20408 (202/523-5386).