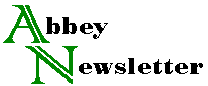 Volume 11, Number 2
Mar 1987
The Dessicant Drying Business
For 15 years a service has been available in Europe that would dry out a wet or humid building to prevent rust, mold and other damage, if they were called in time. It was not until three years ago that this type of service, called dessicant drying, was made available in the United States. Moisture Control Services, a part of Cargocaire Engineering Corporation, was the first to offer it. Airdex (described in the October issue, front page) is in the same line of business. The Dehumidification Handbook, announced on p. 14 of the January issue, was issued by Cargocaire.
Dessicant drying is different from vacuum drying and freeze drying, because it is done onsite, not in a chamber. Both the building and its contents are dried by pumping dry air into the building and taking moist air out. The relative humidity drops rapidly over a day or two, and is kept low until the excess moisture is gone. Books can be dried in place on the shelf, if they are shelved straight to prevent the covers warping, and if none of them is on coated paper. The results are probably similar to vacuum drying.
Dessicant drying is also different from drying with dehumidifiers, because it can proceed at very cold temperatures, down to 25° below zero.
Moisture Control Services and Airdex specialize in drying, and do not clean or rebuild after a disaster like BMS Cat (AN 1986, p. 34) or operate drying chambers like Document Reprocessors or American Freeze-Dry. Like these other two types of business, however, they see a lot of mold and have frequent contacts with insurance representatives.
Moisture Control Services will be exhibiting at the ALA conference in San Francisco June 27 to July 2. They were called for the Chicago Historical Society flood, and have accumulated some experience in drying out libraries and archives over the last year or two, which they can enlarge upon with a slide show that they have given many times. The nontechnical version, recommended for librarians, is 45 minutes long. The technical version is two hours long. If the audience is large enough, the talk may be given gratis; otherwise there is a modest charge. Call Pete Robinson at MCS, 617/388-0600.