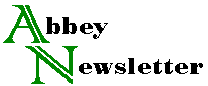 Volume 11, Number 1
Jan 1987
Supplies
The Preservation Department of the New York Academy of Medicine wants to purchase the following equipment:
A used Kensol stamping press in good condition, preferably with chases, pallets, furniture and related equipment.

Used type in good condition, in various sizes, ranging from about 6-point to about 24-point, with spacers, leads and plain or decorative limes.

Type cabinets.
Contact Elaine Schlefer or Vanessa Piala there. Telephone: 212/876-8200. Address: 2 East 103rd St., New York, NY 10029.
Freeze Drying Equipment
An Australian company, Dynavac Pty. Ltd. (44 Parkhurst Dr., Knoxfield 3180, Victoria) makes freeze drying equipment for labs working with biological material, and has a good clear eight-page explanation of how freeze-drying works: "Am Introduction to Freeze Drying Techniques and Equipment." the way they tell when the material is finally dry (always a tricky question) is to let the chamber pressure rise to the saturation vapor pressure over the frozen material, which somehow lets them figure out the temperature of the material. It only takes five or ten seconds. There is no indication in these eight pages whether their equipment has ever been used with books or paper.
The VirTis Company, Route 208, Gardiner, NY 12525 (914/ 255-5000), has developed a series of freeze drying units for use in taxidermy, museums and libraries. They have worked with museum people since the 1960s. Graphic Conservation Company in Chicago has one of their largest models, with a 37.5 cubic foot capacity. According to a recent price list, the price for one of this capacity is $15,900. A recent article by J. David Schmidt, Manager of Sales and Marketing, describes the history and technique of freeze drying ("Freeze Drying of Historic/Cultural Properties: A Valuable Process in Restoration & Documentation," Technology & Conservation, Spring 1985). This article covers drying of books as well as museum specimens, and describes how weight reduction is monitored to tell when the objects are dry.
On the Market
Paper clips are a big problem in libraries. The ordinary metal kind mark and tear paper, and rust when it is damp. Plastiklips, made of a stable plastic in an elongated triangular shape, are safe but do not hold as much and make more of a crimp in the paper. (They are available from Baumgarten's, 800/241-8020; and other suppliers.) A paper clip coated with PVC, in bright colors like the Plastiklips, has the advantages of both of the other two kinds, but it has one significant disadvantage: it is made in Taiwan, and the manufacturers have no reason to make their product long-lasting, or to work with preservation people to test it. Baumgarten's also sells this kind, but does not recommend them for use in libraries. (Still, the Editor has switched to the coated paper clips for certain purposes in the office.) There is a fourth kind, sold by Conservation Resources International: stainless steel, in the conventional design. But they are just as likely to tear the paper, and they are expensive. Why cannot paper clips be coated with a stable substance, by an American manufacturer?
Lab coats are available at $21 each from Wear-Guard Work Clothes, Norwell, MA 02061 (800/343-4406). They are a polyester/cotton blend, almost knee-length, long sleeves, three pockets, men's and women's sizes in blue, white and navy.
A mini-hygrothermograph and a fiber optic light are available from Cole Parmer Instrument Company, 7425 North Oak Park Ave., Chicago, IL 60648 (800/323-4340 except in New England and Illinois; 312/647-7600). The mini-hygrothermograph is no greater than 7½" in any direction, runs for six months on a single battery, uses standard sensors, and costs $250. The fiber optic illuminator, useful for microscope work, costs $195.
"ESDA" is an instrument for the detection of indented writing in documents, used by forensic scientists and available from Foster and Freeman Ltd., 25 Swan Lane, Evesham, Worcs, WR11 4PE, England. The letters ESD stand for "electrostatic detection." It has been recommended as an image enhancement technique for faint or faded inscriptions on documents, a problem sometimes faced by paper conservators involved in reprographics programs. Murray Millar sent a (conventional) copy of the brochure, which says, "ESDA readily permits the fast and routine examination of all suspect documents. Complete black and white record transparencies of any indentations present can be obtained in less than a minute without the need for conventional photography. Documents are not damaged or contaminated in any way." the apparatus is smaller than a table-top copier and gives an image with the aid of a vacuum bed, a corona discharge unit, and a special toner which is spread over the transparent sheet that covers the document. No price is given.
J. Hewit & Sons Ltd., Tanners and Leather Dressers, has a new main distribution agent for the United States, as of January 1, 1987: the Bookbinders Warehouse, 45 Division St., Keyport, NJ 07735. the proprietor of this new business is Karen Crisalli, formerly of Andrews/Nelson/Whitehead. A full range of all popular Hewit leathers and supplies will be available through the Bookbinders Warehouse for sale both to individuals and to distributors throughout the US.
Taylor Made Company (P0 Box 406, Line, PA 19037) moved to a larger location nearby, but were unable to take their old telephone number along. It is now 215/459-3099.
Research & New Products
Armor All, a polymer film coating that is said to preserve rubber, vinyl and other plastics by preventing the attack of ultraviolet, ozone and oxygen on the underlying material, was the subject of a query from Anne Moncrieff in the July Conservation News. She wants to know whether anybody has had experience using it, and asks people to write her at the Science Museum, South Kensington, London SW7 2DD, England. The manufacturers are not able or prepared to disclose anything of its composition, though their test results do seem to show that it extends the life of rubber and plastic. It can be obtained from Armor All Products, a division of Foremost-McKesson Inc., P0 Box 7190, Newport Beach, CA 92600 (714/833-2574).
The Plexiglas book cradles shown by Benchmark at recent conventions are described in material sent out by the people who design and supply them, David Digges La Touche and Maire Digges La Touche. Their address is: Benchmark, Rosemont, NJ 08556 (609/397-1131). The "butterfly bookmounts" have brass bases with adjustable "riser legs" (stems) into which support plates of different sizes cam be fitted at a variety of angles. By combining bases and support plates, you can display books of almost any dimension in almost any position. They are not cheap: the four styles of mount are $100-$l50 each. But they are cheaper than custom-made Plexiglas cradles, and faster than custom matboard cradles. They were developed in 1984 for the New York Public Library's exhibits. (Incidentally, the information sheets are on alkaline paper, Kilmory Script.)
Lascaux-Restauro--Switzerland (CH-8306 Brüttisellen, Switzerland), which produces a suction table, will begin making a humidification chamber in 1987, using ultrasonically generated humidity. It will allow slow humidification, with precise control of temperature and humidity. One of the uses will be to soften old adhesives for removal. (Marilyn Weidner, 612 Spruce St., Philadelphia, PA 19106, developed such a chamber about two years ago, and is now working to develop new uses for it.)
Am alarm system developed recently at the Canadian Conservation Institute (CCI) fits inside a hygrothermograph and
goes off if the relative humidity wanders outside the set limits. Two optical sensors react when the recording pen reaches the upper or lower limit, and set off an audible alarm. For $150 extra it can be connected to an emergency auto-dialer which will dial up to three different telephone numbers and deliver a recorded message. Without the auto-dialer, it is expected to sell for $250 when it reaches the market. For more information, see the September IIC-CG Newsletter, p. 21, or contact Paul Marcon at CCI, 1030 Innes Road, Ottawa, KlA 0M8, Canada (613/998-3721).
The same issue of the IIC-CG Newsletter carries a four-page report of an investigation of the suitability of Tyvek as a storage material for museum objects. (Tyvek, Dupont's name for sheets of bonded polyethylene fibers, is not sold in retail quantities, at least not in Canada.)
Services
Copy Data Technologies (407 5. Main St., Tucson, AZ 85701) is in the business of keeping Sharp photocopy machines running. They contract to take care of entire campuses, and have someone on duty during all hours the machines are in use. They will also service the face-up copier based on the Mita, the Archivist, if it is in a library they are currently servicing. This solves the problem (for some) of servicing the Archivist. For more information, including a list of about 20 institutional customers, write the company or call 602/792-4656.
Image Prints (2730 Alpha St., Lansing, Ml 40910, 800/ 782-4502), whose microfilm and photocopy services were announced on p. 3 of the February issue, also makes paper copies from microfilm and will bind then into books. Their letterhead, watermarked "Hammermill Paper," is acidic, but they advertise that they meet ANSI, RLG and Library of Congress specifications in their film and copy work.
Catalogs
Dunce, Fall 1986 (the "Quality Preservation Supplies" catalog) has 26 pages of easy-to-use library supplies chosen for their preservation value. We do not know how carefully they were chosen, because the descriptions are scanty and lean heavily on the concept of "acid-free." They sell polyester processing folders, useful for microfilming or reading very brittle papers; Hollinger boxes and folders, and products from Wei T'o, Howard Paper Mills, and a few smaller companies. Jiffy bags are recommended for inter-library loan shipments, and nitrile gloves for protection against all solvents (both had ideas). Address: Box 7767, Fresno, CA 93747 (800/356-1200; in WI, 800-362-3311).
University Products (P0 Box 101, Holyoke, MA 01041, 800/628-1912) put out their 1987-88 catalog in May 1986. In its 100 pages you can find the usual boxes, folders and envelopes in good variety with fairly good descriptive detail; 11 kinds of Japanese paper; bookplates with a pH of 8.5, buffered to 3% archival book pockets; UV filtering polyester film in roll form, not self-adhesive; Reemay; fade-proof pens; Perma-Dur bond for $9.30/ream of 8½" x 11"; and more.
Light Impressions (P.O. Box 940, Rochester, NY 14603, 800/828-6216; in MY, 800/828-9629) has a 66-page catalog for preservation of photographic collections and carrying out related activities, including bookbinding. Translucent and green self-healing cutting bases are on page 60; a 12" x 18" cutting base is $17.35 or $20.50.