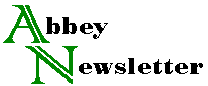 Volume 11, Number 1
Jan 1987
Positions Open
ASSISTANT IN LIBRARY SERVICES (CONSERVATION): TWO POSITIONS
New York State Library
The New York State Library's Division of Library Development is recruiting two creative, energetic professionals for the nation's first statewide conservation and preservation program. A grant from the National Endowment for the Humanities to help develop a model conservation/preservation program makes these opportunities at the New York State Library in Albany, New York, possible.
One assistant will help administer a $500,000 discretionary grant program of conservation and preservation for unique research materials for libraries, archives, and other repositories. The second Assistant will help develop an education and public relations program for three statewide conservation/preservation grant programs totaling $2 million.
Both positions require an understanding of principles of library collection organization/service and a managerial knowledge of preservation procedures and treatments.
Minimum qualifications: MLS from AlA accredited school and three years of satisfactory professional experience in a library, archives, or historical society. Specialized training in conservation/preservation or one year's experience in the preservation of library or archival materials is desirable.
These positions are available immediately and offer a starting salary of $30,966. For more detailed job descriptions, call the Division of Personnel at 518/474-5215. Qualified candidates should send letter and resume to: New York State Education Department, Division of Personnel, Dept. 105,
Albany, NY 12234. [Received Dec. 23]
SENIOR PRESERVATION OFFICER
National Library of Canada
We require an experienced specialist to develop, organize and direct a comprehensive preservation program for the National Library of Canada. This is a senior position reporting to the National Librarian, involving major responsibilities both within the library and in the Canadian library community. The National Library of Canada in Ottawa is responsible for the collection and preservation of Canadian publications, and actively collects materials published elsewhere by Canadians or on subjects of interest to Canadians. The Library's goal is to have a comprehensive collection of Canadiana which includes books, pamphlets, serials, musical scores and sheet music, livres d'artiste, sound recordings, and educational kits. The National Library of Canada also maintains a general social sciences and humanities collection, including a periodicals lending collection, as well as literary manuscripts of Canadian authors, children's books and a rare book collection. In total, the collections number more than 1 million monographs, 2.3 million microforms, 2.2 million government publications, 50,000 serial titles and 69,000 sound recordings.
You require a university degree in the conservation/preservation field or in library science. You must have extensive and varied experience in the direction and management of a preservation program and experience in paper preservation, deacidification processes, historic bindings and related techniques. Knowledge of English and French languages is essential. Please note that language training may be offered.
We offer a salary ranging from $52,820 to $57,828 [about $40,000 to $43,000 US] depending on your qualifications and experience, plus other benefits.
Forward your resume and/or application form quoting reference number S-87-31-2023-O3PL(G55) to:
Pauline Langlois (613/996-7988)
Public Service Commission of Canada
Ottawa, Ontario K1A DM7 Canada
Closing date: April 30, 1987.
Personal information you provide is protected under the Privacy Act. It will be held in personal information bank PSC/P-PU-040 Personnel Selection Files. The Public Service of Canada is an equal opportunity employer.
[Received Dec. 23]
BOOKBINDER/CONSERVATION TECHNICIAN
Hagley Museum and Library, Wilmington
Duties: in a one-person operation, binds and restores library materials including full cloth and leather binding; case box and portfolio making; mending, guarding, sewing; rebacking in cloth or leather; and pamphlet binding. Repairs and conserves flat paper including mending, washing, dry-cleaning, encapsulation, etc. Prepares new materials for use in collections.
Requirements: Specialized training in bookbinding and demonstrated ability to analyze and solve basic problems of physical maintenance of library materials required. Experience in library bookbinding, paper restoration, ability to use microfilm camera and advanced education or training in field preferred. Ability to lift boxes of books required.
Hiring range: Ca. $15,000 plus excellent benefits package.
Send resume by January 30, 1987, to Personnel Dept., Hagley Museum & Library, P.O. Box 3630, Wilmington, DE 19807. EOE.
[Received Dec. 16]
BOOKBINDER
Yale University
Duties: Under the general direction of the Head, Conservation Division [in Preservation Department], performs a variety of tasks related to the conservation of books and paper, rare books, and of research materials.
Disbinds, binds, repairs and/or restores bindings of all types. Makes protective cases, pamphlet bindings and boxes.
Treats paper by cleaning, washing, deacidifying, heatsetting, tissue-mending, sizing, mylar encapsulation, mounting and matting. May do leafcasting and enzyme treatment.
Works with and maintains tools and equipment used for bookbinding such as hand tools, book presses, board shears, guillotine, sewing machine and environmental monitors.
Works with chemicals needed in conservation.
May do time estimates for work to be performed, treatment proposals and photo documentation.
Keeps records of work performed.
May participate in workshops and the training of others in binding/conservation techniques.
Performs additional duties as required.
Qualifications: Required:
High school diploma
Three years of training in bookbinding and conservation with an experienced conservator (rare bookbinder) or graduate degree in book conservation.
Thorough understanding of the fundamentals, techniques and history of bookbinding.
Knowledge of all current paper and book conservation techniques.
Great manual dexterity and patience with detailed work.
Preferred:
One year bookbinding experience in another institution or a private bindery.
Minimum salary: $15,701 [salary grade 10]. 37.5 hours/wk.
Application deadline: March 1, 1987. Apply to: Sterling Library Personnel, 120 High St., New Haven, CT 06520 (203/ 432-1810). Yale University is an Affirmative Action Employer--All interested persons are encouraged to apply.
[Received Dec. 19]
CONSERVATION OFFICER
Virginia State Library
Plan and coordinate comprehensive long-range conservation program for archival and library holdings. Survey collections and develop and implement policies and procedures concerning their care. Coordinate collection maintenance and treatment with library staff and professional conservators. Formal training and experience in planning and administering a conservation program. Masters in Library Science, archival administration, conservation or related field desirable.
Salary Range: $21,889-$29,898
State employment application required. Contact Personnel Officer, Virginia State Library, Richmond, VA 23219 (804/786-3336). EOE/AA employer. [Received about Dec. 19]
HEAD OF PHASED CONSERVATION SECTION
Library of Congress
[The notice for this position was not received in time to be included, but the Recruitment and Placement Office can furnish information. That number is 202/287-5620. The recruitment period closes January 17, and the position is at the GS-ll level.]
SUPERVISORY CONSERVATOR (Head, Phased Conservation Section)
Library of Congress
[This is the announcement that was referred to on page 9.]
Brief description of duties: Under the general supervision of the Library's Conservation Officer, directs the work of the Phased Conservation Section. Supervises and trains the staff assigned to the Section. Organizes and implements varied programs for effective phased conservation of rare and special collections in the Library, including surveying, improvements of storage and environments, and identification and implementation of new approaches and techniques for phased treatments. Works closely with custodial divisions as well as Heads of Rare Book and Paper Conservation Sections to assure an effective and coordinated program. As an experienced paper or book conservator, carries out conservation treatments on rare and valuable Library materials. Responds to inquiries from within and without the Library relating to phased conservation and may represent the Library on this subject at national and international meetings.
Minimum qualifications: Applicants must meet all of the requirements detailed below.
Specialized experience: Three years of progressively responsible specialized experience in book, paper or library conservation, including one year at the GS-9 level in the Federal service or at a comparable level of difficulty outside the Federal service. This experience must have demonstrated the applicant's thorough knowledge of book and paper conservation procedures. Knowledge of materials science and ability to train, counsel, supervise and perform administrative and managerial duties.
Educational requirement: Bachelor's degree with substantial coursework (at least 12 semester or 18 quarter hours) in art history, studio arts, physical science, or library science.
Substitutions: Three years of general experience which provided a basic knowledge of conservation may be substituted for the educational requirement. A master's degree in library science, art history, or conservation with emphasis on paper or library conservation may be substituted for two years of specialized experience. There is no substitution for the required third year of specialized experience which must have been at a level equivalent to GS-9.
Salary and grade: $26,381 - $34,292. GS-1001-11 (5159)
How to apply: Submit a Standard Form 171, Application for Federal Employment (available at the Federal Building in every city) to: Library of Congress, Employment Office, James Madison Memorial Building, LM 107, 101 Independence Ave., SE, Washington, DC 20540 (202/287-JOBS). Civil Service status is not required. Deadline: January 19 [not Jan. 171. EOE.
[Received Dec. 30, 1986]
PRESERVATION MICROFILMING LIBRARIAN
Columbia University
Primary responsibility for managing the Columbia University Libraries Preservation Microfilming Program, including supervision of supporting staff and student employees to prepare materials for microfilming, involving establishing bibliographic control, targeting, collating, and physical preparation of volumes. Responsibilities also include coordinating pre- and post-filming procedures with other library units; contracting and maintaining contracts with outside microfilming vendors; managing grant-funded projects; acting as Assistant Head of the Department (and Department Head in absence of Head); assisting in all aspects of the Preservation Program including training, publications, the Preservation Committee, disaster prevention and recovery, and system-wide planning for preservation.
In addition to an accredited MLS, requirements are knowledge of preservation microfilming policies and procedures, with experience in a microfilming operation preferred; knowledge of current preservation trends, bibliographic control and library automation; ability to work in a fluid complex organization and to communicate effectively verbally and in writing. Formal study of preservation in an academic environment and supervisory work experience in a large academic library desirable.
Salary ranges are: Librarian I: $22,000 - 28,600; Librarian II: $24,000 - 32,400. Excellent benefits include assistance with University housing and tuition exemption for self and family.
Submit resume listing three references to: Box 35, Butler Library, Columbia University, 535 West 114th St., New York, NY 10017. Deadline for applications is March 13, 1987.
AA/EOE.
[Received Dec. 30, 1986]
FIELD SERVICE OFFICER
SOLINET, Atlanta
SOLINET (the Southeastern Library Network, Inc.) seeks a Field Service Officer to fill a newly created, professional position in its Preservation Program Office. The Program, established in 1985 with major funding from the National Endowment for the Humanities, serves libraries, archives, and other repositories in the Southeast; it is now being expanded with a three-year renewal grant. Major services of the Program include: workshops and educational programs, an information clearinghouse and reference service, consultation, and disaster assistance. The Field Service Officer will join two other staff members--the Program Coordinator and the Staff Assistant--working together in a collegial environment, with each having considerable latitude to contribute to the Program' s directions and activities.
Responsibilities: the Field Service Officer will report to the Program Coordinator and will assume independent responsibility for many aspects of planning and executing the Program's educational and informational services. Among the duties will be the following:
identify potential educational/training activities, and plan and conduct workshops and lectures;
respond to a wide variety of preservation reference questions by phone and mail;
perform on-site consultation for institutional needs assessment and program planning, and prepare written reports on same; and consult with consortia on cooperative preservation project development;
write and/or assist in preparing information leaflets, bibliographies, handouts, etc.;
assist institutions (by phone and mail) in disaster planning and recovery;
assist in assessing the effectiveness of and needed additions to the Program's services; and
perform other duties as needed or assigned.
Many of these duties will be shared with the Program Coordinator; the precise configuration of duties assumed by the Field Service Officer will depend on the successful applicant's background and expertise.
Qualifications: Minimum: master's degree in a related field, 2 years relevant professional experience, outstanding written and verbal communication skills, a high level of initiative and organizational ability, ability to work with little supervision in the office and off-site, and willingness to travel extensively. Desirable: advanced training or on-the-job experience in preservation, experience in planning and conducting training/teaching activities, library or archival background.
Compensation: Minimum $26,000 annual salary. Benefits: 20 days vacation leave, 10 paid holidays, 15 days sick leave (accruable), fully paid Aetna health care, employer contribution to TIAA-CREF or VALIC retirement plan.
To apply: Send resume, including 3 references, to: Lisa Fox, Preservation Program Coordinator; SOLINET; 400 Colony Square, Plaza Level; 1201 Peachtree St., NE; Atlanta, GA 30361. Consideration of applications will begin on 15 Feb. 1987; the position will be filled as soon as a suitable applicant is found. Position available April 1, 1987.
Background: SOLINET is a nonprofit membership network serving 523 libraries (of which 73% are academic) throughout the ten southeastern states and Puerto Rico. Headquarters are located in midtown Atlanta, Georgia. With a full-time staff of 57 and a budget of over $4 million per year, SOLINET supports resource sharing through automated services (including access to OCLC) and through special programs in microcomputers, networking, and preservation.
[Received Dec. 30, 1986]