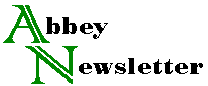 Volume 10, Number 5
Oct 1986
Talas Produces a Catalog
Talas is a major supplier for people in the graphic arts and conservation, located in the middle of Manhattan. Because the company does not try to simplify life and maximize profits by selling only wholesale, or specializing in a narrow line of goods, or carrying only what sells regardless of its quality, the business is pretty complex. As a result the president, Elaine Haas, has not had time since 1975 to put out a printed catalog of the approximately 1000 items sold. If a customer needed to see something in print, information sheets would be sent if necessary, covering the items of interest. Talas became known as the company where you could get almost anything you wanted, but it was the company without a catalog. You usually had to place a phone call or make a personal visit.
In August the new catalog finally appeared, in 116 pages printed on 40 lb. Permalife, full of illustrations, with a good index and a price list, for $5.00 ($6.00 for international mailing). The price list will be revised to show new products as they are brought into stock in the future. There is a section on chemicals (including Beva 371, gum arabic, Klucel G, ox gall, thymol and xylenes), and one on books under each subject (e.g. papermaking). The major sections are: tools; bookbinding; marbling; paper-making; calligraphy; art conservation, restoration and repair; conservation of photographs; archival storage; and museum, library and office supplies.
Talas (Technical Library Service) is at 213 West 35th St., New York, NY 10001-1996 (212/736-7744). The company is 24 years old.