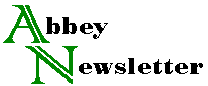 Volume 10, Number 4
Aug 1986
Supplies &c.
Column Editor: Robert Espinosa
For Sale By Owner
Scott Kellar is selling the following used equipment en bloc: Jacques board shear (34"); iron job backer (22"); iron standing press (6' high, 22" x 30" platen); Kensol stamping machine with two chases, 12 self-centering type pallets, 11 steel centering backs for case stamping, 15-drawer type case with assorted type, metal furniture & misc.; and wooden sewing frame (30"). Price: $4500. Contact Scott Kellar, Scriptorium Bookbinding, 4827 North Damen Ave., Chicago, IL 60625 (312/728-1169).
Marnie Cobbs would like to sell the following: antique, Maine, all wood hook press, platen size 26" x 15", 17" day-light, $500; letterpress with 10" x 16" chase, 2 type cabinets, standing guillotine and many accessories for small print shop, en bloc $1000. Contact Marnie Cobbs, P.O. Box 178, Eaton Center, NH 03832 (603/367-4319).
Equipment Wanted
The Fred 0. Dennis law Library of Georgetown University law Center, Washington, DC 20001, is looking for a 40" or longer hoard shear. Contact Linda Nainis, Assistant Law Librarian (202/662-9171).
Patricia Fillingham would like to buy a guillotine cutter, such as a 14" Triumph, hand or power operated, to trim paperback books. She is also offering for sale a small AB Dick offset press. Contact Patricia Fillingham, 29 South Valley Rd., West Orange, NJ 07U52.
Suppliers
Here's an addition to your list of suppliers of gold leaf and related supplies. Sepp Leaf Products, Inc., offers a wide variety of gold leaf and gilding products, including Double Rosa 23-3/4 carat leaf, a rose-colored leaf the column editor has been interested in for better contrast when tooling on tawed skin. They also offer a large selection of agate stone burnishers. For a current price list contact Sepp Leaf Products, Inc., Suite 1312, 381 Park Ave. South, NY, NY 10016 (212/683-2840).
Falkiner Fine Papers, Ltd., is a UK supplier of paper and materials/equipment for conservation, printing, printmaking, calligraphy, bookbinding, etc., interested in supplying U.S. customers at competitive prices, with quotes and billing in U.S. dollars. They also offer a large selection of books on all subjects relating to the use of paper. For information write 117 Long Acre, Covent Garden, London, WC2E 9PA, or call from the U.S. (they suggest at around 11:00 a.m. EDT) 0440-01-240-2339.
For information on leather dyes and other materials used by leather crafters, request the full line leather crafting catalogs either f rum Berman Leather Craft, Inc., 25 Melcher St., Boston, MA 02210, or from M. Siegel Co., 120 Pond St., Ashland, MA 01721.
New Products
Art Networks has designed packing cases to reduce shock, vibration and environmental changes to works of art during transit. They are composed of high impact resistant plastic, one for prints and drawings with two soft inner cushions which surround the print, molding to the contours of the frame thus holding the framed work safely in place. This case is available in six sizes ranging from 16" x 20" to 27" x 35". Contact Art Networks, 4543 Post Oak Place, Suite 150, Houston, TX 77027 (713/622-1705).
Acoustic Transducers, Inc., manufactures abroad range of products involving ultrasonic technology. They were approached by the Danish Conservation School and conservators at the Museum at Brede to develop gentle but efficient cleaning equipment using ultrasonics to give the conservator full control of where to apply the ultrasound, and how much. They have designed the Ultrasonic Cleaning Unit to their specifications, and can send a brochure and information describing the unit. Contact Acoustic Transducers, Inc., 600 Firestone Rd., Goleta, CA 93117.
The Bayex Division of Bay Mills Ltd. offers a product called Bamilex Reinforced Fabric Style XP403, which is a spunbonded nonwoven polyester web reinforced with a 5 x 5 yarns/ inch mesh of 500 denier tenacity polyester. It was developed as a reinforcing membrane to ho integrated with roof coatings, as a means of distributing the stress in critical locations of excessive movement to a wider area, thus preserving the coating's integrity. It resembles other spunbonded nonwoven polyester web fabrics but with the addition of a grid of flat polyester webbing. This type of membrane construction yields high tensile and shearing strength, dimensional stability, exceptional permeability and extreme versatility with a low fabric weight. It would provide excellent support and porosity as a wet treatment support material for paper, or as a covering material for the construction of drying racks. It also may hold promise as a structural feature in bookbindings, especially over the joints and across the spine.
Library Binding Service has developed a new Double Fan Adhesive Binder, entirely pneumatically operated, with no power being supplied nor required. It has a production rate of 60 to 100 volumes per hour, needs only one operator, and requires no setup time before beginning a job. It has a clamp opening 3" wide x 18" long, with overall dimensions of 36" wide x 27" deep x 17" high, on a base 40" wide x 30" deep x 31" high, and weighs 142 lbs. The price is $10,500 FOB Des Moines, IA. Contact Library Binding Service, 2134 Grand Ave., PO Box 1413, Des Moines, IA 50305 (800/247-5323).