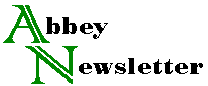 Volume 10, Number 4
Aug 1986
Positions Open
ADVANCED INTERN IN PAPER CONSERVATION
Philadelphia
The National Museum Act of the Smithsonian Institution has awarded a grant to Marilyn Kemp Weidner through the H. F. Dupont Winterthur Museum to research and develop new conservation techniques that will assist the conservator in the proper and safer treatment of works of art on paper using a moisture chamber/suction table/ultrasonic humidifier/air filtration system. Mrs. Weidner is seeking an advanced intern to assist her with the project.
Once the techniques have been perfected, the project involves demonstrating and explaining the techniques to senior colleagues who have agreed to serve as reviewers, and the development of videotapes and photographic records that will be used to present the results of the project to the conservation field.
Special qualities that will be looked for in selecting the assistant are an interest and knowledge of papers and media and how they are affected by moisture; the ability to plan and carry out experimental work and testing; experience in working with the suction table; and basic paper conservation skills. Compensation: $5000 stipend + other support. Duration of project: September 1986 to June 1987.
Interested individuals should send resumes or contact Mrs. Weidner at 612 Spruce St., Philadelphia, PA 19106 for additional information. Tel. 215/627-2303.
HEAD, CONSERVATION AND PRESERVATION DEPARTMENT; SENIOR CONSERVATOR; CONSERVATOR
Canadian Centre for Architecture
The CCA, a museum and study center, includes four distinct collections: Photography, Prints & Drawings, Library, and Archives.
The department head, who should have at least ten years experience in conservation and especially conservation of paper and photographic materials, will establish the conservation, phased preservation and conservation science support programs for the CCA in consultation with the director and curators, as well as supervise the staff. The senior conservator (Paper/Prints and Drawings) should have seven years' conservation experience. The conservator (Paper/Manuscripts and Books) should have five years. All positions are required to be fluent in both official languages and to have a graduate degree in paper conservation or equivalent experience.
Submit resume and references [deadline is Aug. 15, but may be flexible] to: Director of Administration, Centre Canadien d' Architecture/Canadian Centre for Architecture, 1440 ouest, rue Ste-Catherine, 2e étage, Montréal, Québec H3G 1RB, Canada.
MANAGER OF CONSERVATION DEPARTMENT
State Library of New South Wales
[The copy for this announcement was not ready by press deadline. It may appear in the mailing as an insert. The library is recruiting internationally and welcomes applications from abroad. Unless there is an insert giving a different address, send resume to Jan Morley, Personnel Office, State Library of New South Wales, Macquarie St., Sydney 2000, NSW, Australia.]
CONSERVATION TECHNICIAN
Georgetown Law Library
Description of duties: Performs a variety of conservation and repair treatments for library materials in a production setting. Performs basic and routine repair and refurbishing of textblocks and covers of books; performs basic and routine paper mending with Japanese paper and starch paste or heat-set tissue; fabricates custom protective enclosures such as phase boxes, four-flap portfolios with wrappers, pamphlet binders; participates in the selection of material for treatment; selects appropriate treatment options for materials in accordance with preservation policies and priorities established by Collection Management Librarian and library administration; inventories, orders and prepares for use materials and supplies used in all treatments; trains and supervises one or more student assistants. This is a new position. The Conservation Technician will help establish and develop the Library' s conservation laboratory and book repair program.
Minimum qualifications: Experience: One to two years specialized experience in a library, archive or museum conserving paper and bookbindings. Knowledge, skills & abilities: Superior manual dexterity and knowledge of paper, book structure and elementary paper chemistry. Educational requirement: High school education and coursework in conservation, art history, studio art or the physical sciences.
Hiring range: $16,702 - $19,355 per year ($8.03 - $9.31 per hour).
How to apply: Send resume to Linda Nainis, Assistant Law Librarian for Collection Management, Georgetown Law Library, 600 New Jersey Ave. N.W., Washington, DC 20001 (202/662-9171).
PRESERVATION OFFICER
University of Michigan
Duties: the Preservation Officer will hold a joint appointment with the University Library and the School of Information and Library Studies with the greater amount of time with the Library. the incumbent will be responsible for managing a major and comprehensive preservation program, for initiating a state-wide cooperative program involving educational activities and preservation services, and for participating in the expansion of preservation education in the School of Information and Library Studies curriculum. Incumbent is responsible for the design, implementation and administration of a comprehensive preservation program for the University Library. Department functions include: identification and replacement of brittle materials, bindery preparations, preservation micro-filming, conservation and book repair, staff and user preservation education, stacks cleaning, disaster planning and recovery, and provision of preservation supplies and equipment for all units in the Library. Currently, the staff of the Preservation Department consists of two librarians, four professional staff, three bookbinders, three conservation staff, two camera operators, three clericals, and 6.3 student assistants. The non-personnel budget exceeds $400,000.
The incumbent will also have the title of Lecturer in the School of Information and Library Studies and will coordinate the preservation education program of the School including teaching a course in the masters curriculum, supervision of research projects, internships, and field experiences. The incumbent, working with the Library and the School, will be responsible for designing and implementing a progressively expanding state-wide cooperative preservation program. This will involve the design and presentation of a variety of training and educational activities including workshops, bench experience, and fellowships. In addition, preservation services will also be offered including conservation and micro-filming, consulting, current awareness activities and disaster assistance.
Requirements: Demonstrated ability as a manager including strong communication skills, both written and oral, ability to conceptualize and organize programs, develop and direct staff, plan and monitor budgets. Ability to market state-wide preservation programs and work effectively with multiple agencies in running the program. Success in the teaching and/or training activity. Sound knowledge of preservation activities and issues desired and/or strong background in collection development and management.
Rank of Librarian with a salary range of $30,000 to $40,000, dependent on directly relevant experience.
Applications will be reviewed beginning September 15. Apply to: Library Personnel Office, 404 Hatcher Graduate Library, University of Michigan is a non-discriminatory, affirmative action employer.
PRESERVATION LIBRARIAN
University of Chicago
The University of Chicago is a member of the Association of Research Libraries and the Center for Research Libraries, a tape-loading member of OCLC, and an associate member of RLG participating in the East Asian Program. Library holdings number approximately five million codex volumes plus maps, manuscripts and microforms.
Duties: the Library seeks a Preservation Librarian responsible for developing and implementing a comprehensive, multi-phased program of preservation for the Library's collections. Broad management duties will include policy development and recommendations, the interdepartmental and interdivisional coordination of preservation activities, the development of an education program for staff and library users, the development of strategies for seeking outside support for special programs and cooperative activities, and the management and implementation of any resulting special programs.
The Preservation Librarian reports to the Associate Director for Public Services and serves as a member of the Director' a Management Council. The Preservation Librarian works in close cooperation with the Head of Collection Development and individual bibliographers. At the present time, the Commercial Binding and the Conservation and Repair sections and the Head of the Photoduplication Department--a large, well-equipped and expanding operation--report to the Preservation Librarian. The Preservation Librarian provides leadership in preservation matters for all divisions, departments, and sections of the Library. The Preservation Librarian represents the Library to external agencies and institutions on matters concerning cooperative programs for preservation and contractual services. A detailed position description is available on request.
Requirements: Candidates should possess the ability and initiative to provide leadership through the complex stages of planning, developing and managing a comprehensive preservation program. Candidates should be able to demonstrate skills in written and oral communication. Administrative experience in a research library is required. A graduate degree from an accredited library school and experience in preservation administration are preferred. Experience in conservation, reformatting, or staff and user education for preservation is desirable.
Starting salary will be based on experience and qualifications, beginning at $28,000. Letters of nomination or application should be sent to: Search Committee for Preservation Librarian, c/o Personnel Officer, the University of Chicago Library, 1100 East 57th St., Chicago, IL 60637. Applicants are requested to include a curriculum vitae and the names, addresses, and telephone numbers of three references. Applications requested by August 15; however, applications will be accepted until the position is filled. The University of Chicago is an equal opportunity employer.
MANAGER, CONSERVATION DEPARTMENT
State Library of New South Wales
The State Library of New South Wales is the major public reference library in the state, providing information and library services from its downtown Macquarie Street site, and back-up services to public and other libraries throughout New South Wales. Its various collections contain over 2,000,000 items including printed books, serials, manuscripts, pictures, photographs, fi Ins, microforms, maps, plans, ephemera and audio and video recordings. the specialist Mitchell collection containing unique items relating to Australia and the South West Pacific is of particular significance.
The Conservation Department has been newly created from an existing restoration workshop to provide conservation, preservation, and restoration services for the State Library's collections, and is projected to have a staff of fourteen by 1988. The Conservation Department is one of three within the Collection Services Division. a new library building is currently under construction, and the department will be housed in refurbished and more extensive accommodation in the existing building.
The State Library has a total staff of approximately 300, a books and serials recurrent budget in excess of $1,000,000 and its processes are becoming fully automated. The State Library of New South Wales is focusing attention on the need for conservation of its own and the nation's heritage, is currently in the process of seeking corporate sponsorship to further its efforts, and is looking for a dynamic manager to develop and direct its conservation programs.
Duties: the manager will be responsible for the development and management of the Conservation Department, with duties including: -
Investigating and assessing the conservation needs of the collections in relation to fumigation, storage, repair and preservation, binding and reprography.
Forward planning based on the assessment of needs. Formulation of policy advice to Senior Management. Implementation of new policies and procedures. Development and management of quantitative techniques for project planning, program implementation and program monitoring.
Assessment and recommendations concerning the use of new technologies.
Initiation of and participation in relevant publicity and public relations activities.
Participation in the development and review of the State
Library's exhibition program.
Liaison and co-operation with departments of the State
Library and other institutions and individuals in the management and development of conservation programs.
Providing leadership and advice as required by N.S.W. libraries in relation to conservation matters.
Direction, development and training of senior staff; oversight of direction, development and training of temporary staff.
Qualifications: Extensive knowledge and experience of conservation and restoration needs and procedures; degree or equivalent from recognized program in conservation, science or related discipline; effective communication and demonstrated management skills; willingness and capacity to implement equal employment opportunity policies.
Knowledge of conservation issues and trends, particularly of paper conservation, is desirable, as is an understanding of the relationship between use and preservation of library materials.
Salary and benefits: A$36,313 - A$38,470, with four weeks annual leave, leave loading, generous sick leave provisions, optional employer-subsidized superannuation scheme, five-day 35-hour working week with flexible working hours, long service leave provisions.
Application procedure: Further enquiries can be made to Mrs. Janine Schmidt, telephone (02) 230-1443, telex 12 1150, or by air mail letter. Applications marked "Confidential - Position No. L/197" including resume and nominating two referees should be sent to the Staff Clerk, State Library of New South Wales, Macquarie St., Sydney, N.S.W. 2000, Australia, by October 10th, 1986. Interviews will be conducted by telephone.
Equality of employment opportunity is Public Service Policy.
[At the current rate of exchange, that would be $23,240 -$24,620; but other factors, such as the cost of living, enter in too. - Ed.]
DOCUMENT RESTORER
Barrow Restoration Shop
The Barrow Restoration Shop is a document restoration shop founded 50 years ago by William J. Barrow, a pioneer in paper restoration, and still owned by the Barrow family. Work deals primarily with restoration of Virginia court records and same private work.
We are looking for someone to work in production document restoration, pertaining primarily to paper. We will train the right person in the Barrow method, including deacidification, lamination and encapsulation.
Qualifications: College background and experience with crafts preferred; willingness to bring new ideas into the shop and to grow with the shop; willingness to be involved in production.
Send resume and salary requirements to: Barrow Restoration, Inc., State Library Building, 11th and Capitol Streets, Richmond, VA 23219.
Position Sought
Shannon Zachary, an American citizen, has been in England for three years at Brunel Technical College and at Camberwell studying bookbinding and conservation, and expects to return to the U.S. late this summer. She says:
The focus of my interest is book and document conservation, including treatment of both paper and binding. Although I chose the library and archive specialist option at Camber-well rather than prints and drawings, I have had some experience with a broad range of problems of paper conservation, including maps, posters, parchment deeds, drawings, prints, photographs, and--on field work at the National Gallery of Ireland in Dublin--watercolors.
She received a "distinction" for her final project thesis prepared for the Higher Diploma at Camberwell. It is in three sections, two of which she is preparing for possible publication:
The conservation of a fire-damaged manuscript
Investigation of bread crumbs for mechanical cleaning of paper
Stationery bindings at Stationers' Hall
Ms. Zachary's resume is on file at the Newsletter office and can be sent out on request, along with her American address when it becomes known. Her English address is 28A Albion St., London W2 2AX.