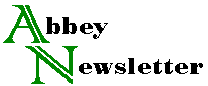 Volume 10, Number 3
Jun 1986
Coming Events
Events notices are not posted on the web. They are removed to protect the peace and privacy of the people to whom telephone and fax numbers are reassigned when the original event host moves.
Positions Open
BOOK CONSERVATOR/HEAD OF CONSERVATION TREATMENTS
Northwestern University Library
This position, which reports to the Preservation Officer, has been created as a result of a major commitment to preservation at Northwestern University Library, including the establishment of an endowment, a Conservation Laboratory, a Preservation Officer position and the installation of environmental controls. The Preservation Department is responsible for a collection of approximately 3 million volumes, including general and special collections.
Responsibilities: Responsible for the administration of the Conservation Treatments section (which includes a recently completed Conservation Laboratory) of the Preservation Department, including planning, organizing and staffing. Examines, recommends treatments for, and distributes all incoming work; reviews completed items; directs work flows; designs, reviews and teaches treatment techniques and procedures as necessary. Works with the Preservation Officer, Collection Management and other Library staff in determining appropriate treatments for specific items and collections. Performs a variety of treatments on items presenting more complicated problems. Responsible for training and supervising a staff of i-2 conservation technicians and 5-10 part-time student assistants. Orders and maintains tools, equipment and materials. Works with the Preservation Officer in developing and strengthening the preservation program. Participates in appropriate professional functions in the field of conservation. It is expected that the overall ratio of administrative work to benchwork will be approximately 50:50.
Qualifications: Broad knowledge of and experience in bookbinding, book conservation and conservation principles and practices. Also desirable are a bachelors degree; good organizational skills; the ability to communicate effectively, both orally and in writing; effective interpersonal skills; ability to initiate and develop innovative programs and projects; teaching and/or supervisory experience; and experience in research library preservation.
Starting Date: September 1, 1986, or as soon thereafter as possible.
Salary: Beginning range - $18,000-23,000
For further information, contact Richard Frieder, Preservation Officer, Northwestern University Library, Evanston, IL 60201 (312/491-7599). Send applications to Manager of Employment, Northwestern University, Personnel Office, 720 University Place, Evanston, IL 60201. AA/EOE
CONSERVATOR II
Massachusetts Supreme Judicial Court
Description: Participates in the conduct of an archival conservation/preservation program which includes all aspects of document conservation treatment. Works with the Director and Conservator I to apply policies formulated for the preservation of all Massachusetts court records and for the establishment of a judicial archives of historically valuable collections.
Duties: 1) Responsible for the conservation of large collections of documents and performs a variety of conservation treatments requiring expertise in paper conservation; 2) works with Director and Conservator I to implement priorities
and schedules for conservation; 3) conducts on-site conservation surveys and prepares reports; 4) recommends micrographics policies and prepares materials for microfilming; 5) maintains photographic conservation records and slide files; 6) constructs prototypical containers; 7) recruits, trains, supervises conservation aides and interns; 8) participates in educational, outreach and field service programs involving travel throughout the Commonwealth; and 9) other duties as required.
Qualifications: 1) Graduate degree from a recognized conservation program or equivalent; 2) one to two years of conservation experience; 3) familiarity with microform technology; and 4) ability to work independently as well as in collaboration on team projects.
Compensation: Grade 13. Initial salary: $20,060. Send resume and three references to: Catherine Menand, Director, Archives and Records Preservation, Supreme Judicial Court, 1300 New Court House, Boston, MA 02108.
[Note: This job was posted May 1 and will close June 15, or when filled.]
CONSERVATOR
Arizona State University
Qualifications: Required: Knowledge of current conservation/ preservation principles, practices and techniques; demonstrated communication, planning and management skills; experience in a research library conservation program; advanced training in library conservation/preservation; experience in staff training. Preferred: AlA-accredited MLS degree or foreign equivalent; extensive experience in a research university's library conservation program; grantsmanship experience; management and supervisory experience.
Salary: Dependent on qualifications ($26,500 minimum).
Status: Academic Professional.
Application deadline: Recruitment will remain open until the position is filled. To ensure consideration, applications should be received by July 15, 1986, when review will begin.
Application procedure: Please send letter of application which addresses all of the qualifications listed above, a current resume, and the names, addresses and telephone numbers of four recent references to: Constance Corey, Assistant University Librarian, Hayden Library, Arizona State University, Tempe, AZ 85287 (602/965-3417).
General information: One of ten or more new professional positions being added to the staff of the Libraries on July 1, 1986. the new person hired to fill this position will report directly to the University Librarian and will have the opportunity to design and implement a comprehensive library-wide conservation program that will become the model for a statewide program, also to be developed by the Conservator. Responsibilities will include assessment of conservation needs, preparation of a multi-year plan, and development of specifications for staffing and equipment. The successful candidate will administer the Conservation Center, space for which has already been set aside in the main library, and will be responsible for all conservation/preservation activities for all collections in all formats. The ASU Libraries are generously supported, becoming fully automated, and undergoing an $11.5 million building expansion. The collections exceed two million volumes; the book budget is in excess of $3.5 million; and the various special collections are growing at a rapid rate. Women and minorities are encouraged to apply.
PAPER CONSERVATOR
Rare Books and Manuscripts Dept., Boston Public Library
Under the direction of the Keeper of Rare Books and Manuscripts, assumes responsibility for the program of paper conservation and conservation of other materials like maps, photographs, prints, etc., according to the modern techniques of restoration. The Conservation Laboratory has two units, a bunk conservation laboratory and a paper conservation laboratory, each headed by a Conservator. Each laboratory has an apprentice assistant. The laboratories are supported by a Conservation Officer and a clerical assistant. The Rare Books and Manuscripts Department has a collection of 450,000 books, photographs, prints, manuscripts and maps, as well as several million items in its archival collections.
Job description: Duties include making recommendations for appropriate preservation of nonbook materials, analyzing the composition of materials, examining paper for insect damage, foxing or mold growth and determining appropriate treatment. Carrying out restoration needed, keeping necessary records, data and statistics, and organizing and conducting short seminars for staff and other members of the library community.
Qualifications. Required: Graduation from a well-recognized program in book and paper conservation, with five years of experience in a research library or archival depository, with specialization in manuscripts and documents. Coed knowledge of chemistry. Demonstrated ability to plan and supervise work flow. Ability to disseminate the results of his/her work of restoration.
Salary: $24,491 with yearly increments. Vacation of 4 weeks. Major medical, 3 weeks sick leave, 13½ days paid holidays, 3 personal leave days. Excellent pension.
The Boston Public Library is an Equal Opportunity Employer. Boston residency is required. Apply to: Personnel Office, Boston Public Library, P.O. Box 286, Boston, MA 02117. Position now vacant. Please send letter of application, resume, and names of three references.
HEAD, CONSERVATION DEPARTMENT
Emory University, Atlanta
This is a new position, available October 1, 1986.
Responsibilities: Organizes and supervises an in-house conservation treatment facility for Emory libraries under the direction of the Preservation Officer. Plans and develops the repair facility, manages the conservation component of the Title IIC grant project, prepares budget requests for personnel, supplies, and equipment, and implements a training program in collections maintenance for Emory library staffs.
Minimum qualifications: Bachelor's degree and three years' experience with increasing responsibility which includes: two years' experience in a comprehensive repair facility dealing with research collections; or two years of internship or apprenticeship in a formal conservation/repair facility; and one year of managerial/supervisory experience; or other equivalent combination of education, training, and experience. Ability to communicate effectively; ability to coordinate work with others and to establish and maintain effective working relationships with all Emory libraries; superior manual dexterity and demonstrated ability to perform delicate, exacting tasks. Preferred: Strong organizational skills, including experience in establishing a conservation/repair facility; experience in conducting workshops; knowledge of the physical and chemical properties of paper, cloth, leather, adhesives, and other component materials of books.
Emory Libraries: the libraries of Emory University include the general Libraries, Theology Library, Law Library, Health Sciences Libraries, Division of Library and Information Management Library, and Oxford College Library. The collections total over 1.8 million volumes, 1.3 million microforms, 5300 linear feet of manuscript materials, with growing collections of audio-visual materials. The staffs total over 175 people.
Salary: Salary dependent on qualifications and experience. Range: $19,843-22,318.
Application procedure: Send letter, resume, and names of three references to Debra McKern, Preservation Officer, Woodruff Library, Emory University, Atlanta, CA 30322 (404/727-0306). Review of materials begins June 15, 1986 and continues until an appointment is made.
Note: As part of the interview process, finalists will be requested to submit a portfolio of their work to demonstrate skills in the repair, protective enclosure, and maintenance of library materials. Emory University Is an Equal Opportunity/Affirmative Action Employer.
ASSISTANT FIELD SERVICE DIRECTOR
Northeast Document Conservation Center
Non-profit, regional conservation center seeks to expand the staffing of its field service office. Under the direction of the field service director, the assistant will conduct surveys, present workshops, provide disaster assistance, answer technical inquiries and provide general assistance in the field service office. MLS or advanced degree in related field desired; at least two years of experience in library, museum or archives setting; willingness to travel. Salary in low 20's. Three-year, grant-funded appointment. Send resume to: NEDCC, 24 School St., Andover, MA 01810.
PRESERVATION OFFICER
University of Maryland
Responsible for the planning, implementation, and administration of a comprehensive conservation/preservation program for the UMCP Libraries, encompassing all aspects of materials treatment.
Required: MLS from AlA-accredited program and advanced training in book conservation/preservation; or equivalent professional degree and experience in the conservation/preservation field. Four years minimum progressively responsible experience in an academic or research library, at least two of which must have been at the managerial level. Extensive experience in the treatment of library materials and comprehensive knowledge of preservation issues. Demonstrated ability to plan and carry out a conservation/preservation program, working with both faculty and library staff in the accomplishment thereof.
Salary: $27,075 minimum. For full consideration, submit resume and names/addresses of three references by June 30 to: Virginia Sojdehei, Personnel Librarian, McKeldin Library, University of Maryland, College Park, MD 20742. AA EOE. [From American Libraries]
HEAD OF CONSERVATION DEPARTMENT
Minnesota Historical Society
General Information: This position will head one of five departments in the Society's Division of Library and Archives. The collections of that division include approximately 250,000 volumes of books, pamphlets, and serials, 25,000 rolls of newspaper microfilm, 150,000 photographs, 3,000 works of art, and 70,000 cubic feet of manuscripts and archives.
This is a new position created upon a merger of two divisions and several departments. It is an administrative position responsible for the Minnesota Historical Society s conservation laboratories, including the library book conservation lab (3 FTEs), the archives and manuscripts documents conservation lab (1 FEE), the photo lab (3 FTEs), and the microfilm lab (12 FTEs).
Job description: Under the direction of the Assistant Director for Library and Archives, this position will plan and coordinate a comprehensive conservation/preservation program for the Minnesota Historical Society. It will provide leadership and support for the development, coordination, and expansion of the preservation programs throughout the Society. Specifically, it will:
organize, plan and direct the work of the conservation, photo and microfilm labs;
make recommendations for the environment and security for all of the division's collections;
develop an institutional disaster plan;
work with other divisions and departments within the MHS on conservation-related issues such as exhibit standards and the conservation work on the art, three-dimensional, and archaeology collections;
formulate and implement preservation and collection assessment policies;
develop training and education programs for staff and library users;
develop funding proposals for preservation and conservation projects;
evaluate developments in preservation techniques, equipment, supplies, and programs;
keep in touch with preservation agencies, organizations, national programs, and other libraries; and
Implement special projects and assignments as directed by the Assistant Director.
Qualifications: Advanced preservation training or significant preservation experience required. Advanced degree in a related area such as library science, museums, history, preservation, or conservation preferred. Minimum three years of professional experience in a library, archives, museum, or other conservation laboratory facility, and two years of administrative or supervisory experience. Successful candidates must be able to demonstrate well-developed interpersonal skills, competence in physical treatment of historical materials, knowledge of current preservation issues and concerns, and an understanding of the relationship between bibliographic control and preservation in a research facility.
Salary: $31,500 (minimum) plus full benefit package. This position is available immediately.
Send resume by August 15 to: Lila J. Goff, Assistant Director, Minnesota Historical Society, 690 Cedar St., St. Paul, MN 55101. The MHS is an equal opportunity employer.
CONSERVATION ADMINISTRATION INTERN
Stanford University Libraries
Reporting to the Conservation Officer of Stanford University Libraries, responsible for administering a library conservation project to completion, including planning, supervision, budget maintenance, and preparation of reports. This will include experiencing the broader administrative and institutional context within which the Conservation Program must operate, specifically by participating in appropriate committees, conferences, etc., and by working closely with a Stanford University Libraries administrator.
Requirements include am MLS degree or equivalent combination of training and experience, formal instruction in library conservation administration.
This project was made possible by the Andrew W. Mellon Foundation. The duration of the term project is from October 1, 1986 to June 30, 1987. Assistant Librarian rank ($25,000-
$32,000). Apply by July 15, 1986. Send complete cover letter and resume with the names of three professional references to Carol J. Henderson, Library Personnel Officer, Stanford University Libraries, Stanford, CA 94305. Cite #281AN on all correspondence. EOE/AA.
CONSERVATION RESOURCE MANAGER
Georgia Department of Archives and History
Responsibilities: to develop, implement and manage a comprehensive conservation program which focuses on collection assessment, and maintenance through document preservation and micrographics, environmental control, disaster planning, training, and staff supervision.
Minimum qualifications: Completion of an undergraduate major. Three years of proven experience in a supervisory or administrative position in am archival institution, library or document preservation program; documented advanced training in conservation administration; good oral and written communication skills.
Salary and benefits: $24,084 - $28,512 depending on qualifications; state merit position; annual and sick leave; paid holidays; health insurance; retirement plan.
Direct inquiries by July 25 to Lorraine Lee, Georgia Department of Archives and History, 330 Capitol Avenue, SE, Atlanta, GA 30334, (404) 656-2362.
Job Notices Posted at IPC Meeting in April
The Bodleian Library wanted a senior conservation assistant (£6927-8088) and a binder; the National Maritime Museum of London wanted a head of archival conservation; the Public Record Office had several vacancies; and the Art Gallery of Ontario was looking for an assistant paper conservator for art on paper.
Job Notices Posted at AIC Meeting in May
The New York Public Library wanted a paper conservator ($25,685); Marilyn Weidner was advertising for an advanced intern; the Pennsylvania Historical and Museum Commission wanted someone at its Commonwealth Conservation Center to plan a new facility, probably for museum-type conservation; the CCAHA was looking for an associate or assistant paper conservator (two positions); the Philadelphia Museum of Art wanted an exhibitions conservator with expertise in paper, objects or paintings conservation; the Bishop Museum wanted a senior paper conservator ($20,000 up); the National Museum of American Art wanted a paper conservator GS 9-12; the Intermuseum Laboratory (ICA) wanted an assistant or associate paper conservator; and the University of California at Berkeley was looking for an administrative analyst (a conservator for the circulating collections; $25,908-31,236).