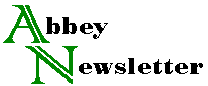 Volume 10, Number 3
Jun 1986
Photogard
In 1976 the 3M Company invented Photogard, which they call a process for coating film to protect it against heavy use, but which it is more convenient to think of as the coating itself. It has to be applied with a Photogard machine, which costs about $25,000. Most customers naturally go to a service facility to have this done, but there is a school district in Portland, Oregon, which bought its own machine to treat all its audiovisual materials. To date Photogard has been used principally on motion picture films, at a cost of about 5¢ a foot.
The product manager at 3M, Ashwani Mehta, says the coating is completely flexible and is unaffected by sulphuric acid. In an aging test designed to simulate 50 years' natural aging, it did not yellow or come off. It might be useful for heavily-used microfilm, although it only works on silver, not on diazo or vesicular film. For years it has been tested in use at the National Archives, MGM and Technicolor, but as with any new product, it will be years more before all its characteristics are well understood.
Gerald D. Gibson, formerly of LC's Motion Picture, Broadcasting and Recorded Sound Division and now at the Sibley Music Library, contributed a chapter to the proceedings of the 1981 Allerton Park Institute on preservation of nonpaper materials. In this chapter he devotes more than a page to Photogard. He is very impressed with its properties and track record. It is a polymerized silicone which is applied using heat, which makes it unacceptable for nitrate film, but it can be put onto any processed photographic material. The coated materials are highly resistant to abrasion, highly antistatic, highly solvent resistant, easily cleanable, virtually antibacterial, resistant to fading from ultraviolet light, and more resistant to dark storage fading. Because of the very smooth surface, the legibility of worn microfilm is greatly improved. Motion pictures that are played over and over again, as at museums, last four times as long. There is one problem: Cold splicing doesn't work very well; you have to use a hot or ultrasonic splice.
Several years of the Washington Post on microfilm were treated on a trial basis by the Library of Congress a few years ago. They have not been evaluated yet, but it should be interesting in another few years to compare the wear visible on them with that on neighboring rolls.
The process is irreversible, so it is best suited for use on copies, to reduce the need for frequent replacement.
Services that can apply the coating are:
Allied Film & Video Co.
7375 Woodward Ave.
Detroit, MI 48202

A.F.D. Photogard Lab
1015 N. Cahuenga Blvd.
Hollywood, CA 90038 (213) 469-8141

Safeguard Coating Service, Inc.
113 W. 4th St.
Cincinnati, OH 45202
(513) 381-6161
For more information call Ashwani Mehta, Bldg. 223-2S05, 3M Center, St. Paul, MN 55144 (612/733-6864).