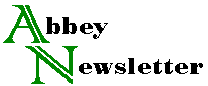 Volume 9, Number 7
Dec 1985
Supplies &C.
Column Editor: Robert Espinosa
Conservator, Brigham Young University Library (801/378-7654).
Suppliers
Dieu Donne Press and Paper celebrates its Tenth Anniversary in 1986. They invite you to become acquainted with their 100% rag, handmade, archival papers. Price list and samples are available by contacting them at 3 Crosby St., NY, NY 10013, 212/226-0573.
Andrews/Nelson/Whitehead has recently added acid-free, heavyweight Phase Box Board to its line of acid-free papers and boards. The gray/white hoard is 58 pts. thick and is buffered with calcium carbonate. For samples and additional information, please contact Andrews/Nelson/Whitehead, 31-10 48th Ave., Long Island City, NY 11101.
Toshiko Kenjo of the Tokyo National Research Institute of Cultural Properties has developed a humidity buffering paper which incorporates Nikka pellets. This paper is now available from Mishima Seishi Co., Ginza 6-16-12, Chuo-ku, Tokyo, Japan.
Custom Fit Book Boxes
Two more additions to our list of firms who can supply custom fit book boxes from measurements supplied by the client, published inn the Sept., '85 AN, are:
Dunn & Wilson Ltd.
Bellevue Bindery
Falkirk
Scotland FK1 4HP

Deborah Wender, Bookbinder
13 Central St.
Salem, MA 01970
Equipment
Many conservators have been discovering the wonders of the Salton "Cook 'N Stir" model SM-1 for producing a beautifully smooth sticky paste, previously only the result of careful and time-consuming continuous hand-stirring. This machine cooks and stirs for as long as you like and will make up to 800 ml of paste per cook. It is currently available through specialty housewares catalogues such as Hammacher-Schlemmer and Williams-Sonoma, but may also be available in local department and cooking stores, from $50-$55.
Another new tool being adopted by conservators for humidification, demonstrated by Marilyn Weidner at the AIC meeting this past May in Washington, D.C., is the ultrasonic humidifier. It produces a very fine mist and the humidity is "cold" so you can create an extremely humid environment in a short period of tine and not have a problem with condensation forming on the inside surfaces of the humidification chamber. Again they are available both through specialty catalogues (Brookstone) and also inn local discount or department stores; one brand commonly found ins the Biotech Bionaire for about $150.
The Canadian Conservation Institute (CCI) has announced the availability of blueprints and a construction manual for CCI's newly developed Relative Humidity Control Module for Display Cases. These may be obtained both in French and English at a cost $15 (Can.). During the research and development phase the CCI followed these guidelines:

1) The unit must be robust, quiet and easy to build.

2) It must supply controlled air, adjustable between 45% and 60% RH, through easily concealed small diameter tubing.

3) The unit as a whole must cost less than $1,000 for parts.

4) The humidifier should be of the evaporative type and the dehumidifier of the refrigerant type.

5) A silica gel buffer should be present to smooth out the output of the humidifier and dehumidifier.

6) The mechanical components used should require minimal maintenance.

Contact: Canadian Conservation Institute, Training and Information Division, 1030 Innes Road, Ottawa, Ontario KIA 0MB.

Murray Millar of Australia has sent us a brochure on a very interesting instrument useful to leafcasters for the calculation of losses from documents, etc. It is the Tamaya Planix 7P Digital Planimeter, which is a very precise instrument for quick and accurate determination of areas on blueprints, maps, photographs, drawings, etc. By simply following the outline of the area (clockwise for positive values, counterclockwise for negative values, which may aid inn final computations) with the Planix 7P tracer, the revolution of the measuring wheel is sensed by the electro shaft-encorder and will display the circumscribed area digitally and directly in the units of cubic cm, n, km, in., ft., or acres (for those really big jobs). It is calculator size, with several calculator-type functions, weighs about 2 lbs., and operates on rechargeable Ni-Cd batteries. The manufacturer's address is Tamaya Technics Inc., 14-7, Ikegami 2-Chome, Ohta-ku, Tokyo 146, Japan. Sorry, no price is listed.
If you are planning a new conservation laboratory and are looking into fume hoods, one of the most economical but professional lines of hoods is available from Labconco. They produce both portable and built-in hoods of molded Fiberglas construction, some with integral motor/blowers (see the new Protector Series Hoods), and the price savings over other hoods can be as much as half. They are available through most of the national scientific equipment suppliers (Fisher, VWR, etc.), who can supply brochures and specifications, or contact Labconco Co., 8811 Prospect, Kansas City, Missouri 64132, 816/ 333-8811.