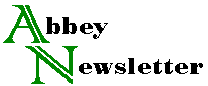 Volume 9, Number 7
Dec 1985
Positions Open
CONSERVATION EDUCATOR
Columbia University
Faculty vacancy available 1 July 1986 for an outstanding hook conservator to teach beginning and advanced book conservation laboratory practice in the only graduate program in library and archives conservation in the U.S.
Requirements: Master's degree or equivalent; extensive full-time experience in book conservation treatment; teaching experience desirable.
Rank and salary: Commensurate with education and experience.
Benefits: TIAA-CREF and Blue Cross-Blue Shield paid by the University; major medical, group life insurance, tuition exemption. Send vita to: Paul N. Banks, Director of Conservation Programs, School of Library Service, 516 Butler Library, Columbia University, New York, NY 10027, by 31 January 1986. Columbia University is a non-discriminatory, affirmative action employer.
SPECIALIST III (BOOK CONSERVATOR)
New York Public Library
Under the supervision of the Head of the Custom Binding and Restoration Office, oversees the treatment of bound library materials including items in rare or special collections, pre-1850 imprints, and other bound materials requiring special treatment or handling. Works with senior staff to determine appropriate methods and materials to be used in binding, rebinding, repair or restoration and other standard conservation procedures. Performs a wide variety of treatment and restoration tasks on bound materials. Coordinates schedules for special projects, exhibits and routine work quotas. Assists in planning and conducting staff training and in arranging workshops and seminars. Assists in general administrative responsibilities of the Custom Binding and Restoration Office. Performs related duties as required.
Eligibility requirements: Master's degree from an accredited library school or equivalent education in book conservation, preservation, restoration, and binding techniques supported by appropriate documentation. Advanced training in conservation and substantial professional experience in book conservation. A thorough working knowledge of conservation procedures and demonstrated skills as a craftsperson. Detailed knowledge of book structures and restoration procedures. Good oral and written communication skills and the ability to motivate and impart knowledge to others. Knowledge of the preservation problems of a large research library highly desirable.
Salary: $25,685 per year (minimum)
Send resume to: Francine Feuerman, Human Resources Department, New York Public Library, 5th Ave. at 42nd St., New York, NY 10018. Interviews will be conducted at ALA Midwinter Conference, January 18-22, in Chicago. Closing date February 28, 1986.
CONSERVATION ASSISTANT
University of Michigan
Duties: Under the general supervision of the Head Conservator, executes new bindings in various styles and materials, including laced-in, split-board, cloth case and paper case structures. Constructs protective enclosures, including cloth-covered folding manuscript boxes with inset stamped labels. Performs paper conservation treatments on valuable pages and documents, including dry cleaning, removal of residue with solvents, washing, deacidification, resizing, removal of backing, flattening, and mending with japanese tissue. Trains and oversees student assistants to complete simple condition reports, and to perform minor conservation treatments.
Purpose of position assignment is to perform conservation work on Eighteenth Century Short Title Catalog holdings in the University of Michigan Library, as part of a grant funded one-year project. Dates of appointment are January 1, 1986 thru December 31, 1986.
Qualifications:
Required: Two to three years experience in conserving valuable books and documents under the supervision of an experienced book conservator, or comparable experience in a training program and internship. Skill in performing all phases of a variety of binding styles and structures (as demonstrated in work samples), and an understanding of their historical development. Demonstrated skill in performing a variety of book and paper repair techniques- - involving dry, aqueous, and chemical procedures--and knowledge, based on training and a regular reading program of the current conservation principles behind them. Detailed theoretical and practical knowledge of the characteristics of a wide variety of bookbinding materials, understanding of the causes of their deterioration, and the effects on them of particular chemicals, treatments, and conditions.
Desired: Undergraduate college degree.
Salary: $17,680-28,340. Initial appointment salary is dependent on the extent of relevant previous experience.
Apply to: Library Personnel Office, 404 Hatcher Graduate Library, University of Michigan, Ann Arbor, Ml 48109. This position is in the Preservation Dept., under Technical Services; S.G. 16. The University of Michigan is a non-discriminatory, affirmative action employer.
ARCHIVES CONSERVATION SPECIALIST
New York State Archives
Under the general direction of an Associate Archivist (Conservation), has responsibility for operation of the State Archives conservation laboratory, including the facility design, equipment, and staffing. Performs highly skilled professional conservation tasks to preserve and protect historical significant documentary resources; works within broad policy guidelines to determine appropriate techniques, materials, and procedures for preservation treatment; trains and supervises conservation technicians and interns assisting in conservation procedures; and participates in workshops, demonstrations, and field services related to statewide conservation programs.
Minimum qualifications: Bachelor's degree and three years of professional experience in conservation of archives material including one year as a conservator specializing in paper. A master's degree in conservation of historical materials with specialization in paper can be substituted for two years of general experience.
Salary: $23,903 with incremental increases to $28,334 during the first three years.
Send resume describing training and experience and providing the names of three references to: Larry J. Hacknan, State Archivist, New York State Archives, Cultural Education Center, Albany, NY 12230 (518/474-1195).
ADVANCE INTERNSHIP IN FLAT PAPER OR BOOK CONSERVATION
Northeast Document Conservation Center
The NEDCC, located 20 miles north of Boston, is seeking its seventh advanced intern in paper conservation, to begin work in August or September 1986. The internship will run for two years and includes liberal travel benefits. Applicants should be students who have completed a graduate training program in conservation or have equivalent training/experience. The intern should be interested in specializing either in flat paper or hook conservation. Preference will be given to an energetic, imaginative individual capable of working with others in a production-oriented atmosphere. He or she must be anxious to accept the challenge of treating a wide variety of materials. Send resume and letter of intent to Nary Todd Glaser, NEDCC, 24 School St., Andover, MA 01810. Please state whether your interest is in flat paper or book conservation.
ASSISTANT/ASSOCIATE CONSERVATOR OF PAPER
Winterthur Museum
The Henry Francis duPont Winterthur Museum is accepting applications for the position stated. Candidates should have a strong background and must be able to handle all aspects of treatment and research on paper and related objects. They should be graduates of a conservation training program or have equivalent work experience. Interested candidates should direct their resumes to Miss Nancy Richards, Senior Curator, the Henry Francis duPont Winterthur Museum, Winterthur, DE 19735. [From the Nov. AIC Newsletter]
ASSISTANT PAPER CONSERVATOR
The Pacific Regional Conservation Center of the Bishop Museum, Honolulu, Hawaii, seeks applicants for the position of Assistant Paper Conservator. Responsibilities will include consultations and examination and treatment of works of art on paper, documents and maps. Applicant must be a graduate of a conservation training program with one year additional experience, or equivalent apprenticeship training. Send resume and three references to Personnel Officer, Bishop Museum, P0 Box 19000-A, Honolulu, Hawaii 96817. Position available January 1, 1986. Salary commensurate with experience. [From the Nov. AIC Newsletter]
PAPER CONSERVATOR
National Museum of American Art
Desired qualifications include MA in conservation (or equivalent professional training), and at least two years of professional experience. Candidates must be able to work independently under the direction of the senior conservator in all aspects of documentation, examination, analysis and treatment of works of art on paper including but not limited to prints, drawings and photographs. GS 11 or 12, salary $26,381-$31,619. Send SF-171 application, under announcement #MPA85-360-F to Smithsonian Institution, Employment Office, 900 Jefferson Dr., SW, Washington, DC 20560. [From the November Aviso]
PRESERVATION AND COLLECTIONS LIBRARIAN
Massachusetts Institute of Technology
General information: the MIT Library System includes five major subject libraries (architecture and planning; engineering; humanities; science; social sciences and management) and several branch libraries in specialized subject areas. The Libraries contain more than 1.9 million printed volumes, over 20,000 serial subscriptions, and extensive collections of microforms, maps, slides, photographs, sound recordings, printed music, manuscripts, motion pictures, and videotapes. The MIT Library System has contracted with Geac Computers, Inc. for an online circulation system and MARC Records Management System and has developed an online union list of serials in collaboration with the F.W. Faxon Company and the Boston Library Consortium.
Responsibilities: Under the direction of the Associate Director for Collection Management and Technical Services, plans, designs, evaluates, and coordinates the MIT Libraries' preservation program. Coordinates collection management projects. Directs collection assessment program. Recommends, formulates, documents, and implements preservation and collection review and assessment policies. Develops systemwide priorities. Oversees and coordinates storage, transfer, and weeding decision-making and implementation. Makes recommendations for environmental, security, and physicai state of the collections. Develops training and education programs for staff and library users. Serves as liaison with department heads, collection managers, processing librarians, and subject specialists. Organizes, plans, and directs the work of the Binding and Repair Unit (in-house repair operations, physical processing, and commercial binding) and the RetroSpective Collection (on-campus storage facility for lesser-used materials). Works with the Libraries' Conservation Consultant in introducing new preservation techniques and in planning special projects. Develops funding proposals for the preservation and collection review programs. Chairs the Disaster Team. Serves on the Collection Management Group and on the Joint Committee for Technical Processing. Carries out special projects and assignments as directed by the Associate Director.
Qualifications: M.L.S. from an AlA-accredited library school, and a minimum of three years of professional library experience are required. Advance preservation training or significant preservation experience in a research library required. Collection management experience is desired. Organizational, managerial, and supervisory skills are required. Final candidates must demonstrate well-developed interpersonal skills, competence in physical treatment of library materials, knowledge of current preservation issues and concerns, and an understanding of the relationship between bibliographic control and preservation in a research library.
Hiring Salary Range: $23,000 - 28,000.
To ensure full consideration send resume and names and addresses of three current references by Dec. 31, 1985 to: Search Committee for Preservation and Collections Librarian, the Libraries, Room 14S-216, Massachusetts Institute of Technology, Cambridge, MA 02139. MIT is an equal opportunity employer with an affirmative action plan and welcomes applications from qualified women and minority candidates.
PRESERVATION LIBRARIAN
Harvard University Library
The Preservation Librarian will provide leadership and support for the development, coordination, and expansion of preservation programs throughout the University Library system. As a senior-level librarian, he/she will work with the appropriate staff in the individual libraries to develop programs and projects and will serve as a coordinator and advisor for those activities already in existence. He/she will write proposals for funding of preservation projects and will actively pursue grant agencies, foundations, and other funding sources for support of these proposals. The Preservation Librarian will
keep in touch with preservation agencies, organizations, national programs, other libraries, and will represent the Harvard University Library at appropriate conferences and meetings. He/she will act as a system-wide resource on current techniques, trends, and innovations in the areas of preservation and will work with librarians and University administrators to improve environmental conditions in the various libraries. The Preservation Librarian will directly oversee the conservation and preservation activities budgeted under the Director's Office, will monitor expenditures, and will develop future goals and plans for the Harvard University Library's efforts in this area.
The Harvard University Library, founded in 1638, is the oldest library in the United States and the largest university library in the world. This decentralized system of close to 100 individual library units is coordinated through the Office of the Director. The major libraries include those under the eight faculties, with the Harvard College Library under the Faculty of Arts and Sciences being the largest. The University Library holdings are close to 11 million volumes and pamphlets, requiring a total annual expenditure of approximately $32 million.
Qualifications: MLS or equivalent; significant professional library experience in preservation, with knowledge of conservation issues and concerns, physicai treatment of library materials, technological and administrative solutions to preservation problems and current directions in the preservation and conservation fields; demonstrated managerial and organizational ability with strong interpersonal skills; capacity to work within a complex library system with a sensitivity to the diversity of staff and library units; experience with grant proposals; knowledge of and/or experience with collection development desirable.
Rank and Salary: Dependent on qualifications and experience. Librarian II: $21,630-$33,093. Librarian III: $26,670-open.
Major benefits: One month's vacation per year; 14.5 holidays; generous sick leave; choice of health plans; life insurance; University-funded pension plan; tuition assistance.
Resumes to: Karen N. McFarlan, University Personnel Librarian, Harvard University Library, Wadsworth House, Cambridge, MA 02138. An equal opportunity/affirmative action employer.
SENIOR PAPER CONSERVATOR; ASSOCIATE OR ASSISTANT PAPER CONSERVATOR
Conservation Center for Art and Historic Artifacts
The CCAHA, Philadelphia, Pennsylvania, is seeking applicants for two positions: Senior Paper Conservator, and Associate or Assistant Paper Conservator. Individuals selected will work in the Center's new facility, which provides an exceptional environment for conservation of art and historic artifacts on paper, library and archival materials, and photographs.
The Senior Paper Conservator works under the general direction of the Executive Director and must be capable of performing conservation treatments of the highest quality on a wide variety of projects on paper and related materials. Graduation from a recognized training program (or equivalent professional training) is required, with a minimum of eight years of professional experience. Background should include extensive treatment experience, supervision and training of conservators and interns, and strong interpersonal and administrative skills.
Duties will include supervision and approval of conservation treatments, scheduling of work, supervision of ten professional staff, training of interns and apprentices, working with member institutions on preservation planning including collection surveys, writing and approving reports, and planning and assisting with educational activities for a diverse membership.
The Associate or Assistant Paper Conservator must be a graduate of a recognized conservation training program (or equivalent professional training) with a minimum of three years professional experience for Associate Conservator and up to three years experience for Assistant Conservator.
Duties include examining works, preparing estimates, writing well-organized reports, and performing conservation treatments independently and with other conservators. Other duties include field work such as surveys, consultations, workshops, and lectures; and consulting with personnel from the Center a diverse member institutions.
Interested applicants should send letter and resume by January 30, 1986, to: Abby A. Shaw, Executive Director, CCAHA, 264 S. 23rd St., Philadelphia, PA 19103.