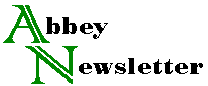 Volume 9, Number 6
Nov 1985
Positions Open
CONSERVATION LABORATORY ASSISTANT
Brigham Young University Library
The Conservation Laboratory of the Harold B. Lee Library of Brigham Young University seeks applicants for the position of Conservation Laboratory Assistant. Working under the direction of the Library Conservator, in a well-appointed conservation facility, the incumbent will assist the conservator in the conservation of book and archival materials, primarily unique and rare materials from the Special Collections. The duties encompass both hands-on conservation and laboratory supportive activities. They include, but are not limited to:
investigation of supply sources and requisitioning of laboratory supplies and materials, the organization and maintenance of written and photographic documentation files, assisting in condition surveys and making treatment recommendations, standard paper treatments, and standard rare book conservation techniques.
Qualifications: B.A. or B.S. degree, with a broad liberal arts background, preferably with course work in some of the following: the physical sciences, especially chemistry; cultural or art history; and the fine or applied arts. In addition, at least two years' experience in library or archives conservation is desired, or an apprenticeship in book or paper conservation in a recognized workshop, or a certificate from a recognized conservation training program. The applicant must give evidence of the ability to combine the skills and craftsmanship required for conservation treatment with the understanding of conservation principles, and be able to demonstrate initiative and the ability to exercise independent judgement. Brigham Young University is sponsored by the LDS (Mormon) Church and applicants must be willing to uphold university standards.
Salary: a minimum of $16,500, negotiable depending on qualifications and experience. Excellent health and retirement plan benefits. Six credit hours tuition reimbursement per semester available.
Application: Send résumé and names of three references to:
Robert Espinosa, 6339 Harold B. Lee Library, Brigham Young University, Provo, Utah 84602.
SENIOR TECHNICAL INFORMATION OFFICER GS-12
Smithsonian Institution, CAL
The Senior Technical Information Officer will serve as manager of the Information section at the Conservation Analytical Laboratory.
Duties will include: 1) administrative management of the information section of CAL; 2) Collection and critical review of information of relevance to the fields of conservation and archaeometry through the maintenance and expansion of written and electronic databases; 3) management of CAL's public information program, which serves the museum community and the general public by answering conservation-related inquiries; 4) establishing and maintaining liaison with similar information systems both nationally and internationally.
Qualifications include demonstrable knowledge of and a minimum of one year practical experience in the management of a professional information program plus an advanced degree in the conservation of museum objects, or equivalent professional experience and education that supplies the knowledge of physics, chemistry, art history, connoisseurship etc. gained in such a degree program. A minimum of one year of practical experience must have been at a level of difficulty comparable to that of the next lower grade in the Federal service.
Candidates must submit: 1) Form SF 171 (also available from Federal job information centers); 2) a list of college courses (form available but transcript is preferred); and 3) a statement addressing experience and training as related to the criteria in the formal announcement.
For information, the necessary forms and position announcements, contact Lambertus van Zelst, Director, or Alan W. Postlethwaite, Deputy Director, Conservation Analytical Laboratory, Museum Support Center, Smithsonian Institution, Washington, DC 20560 (202/287-3700). Salary: $31,619 per year (GS-1412-12).
PAPER CONSERVATOR
Manitoba
The Manitoba Heritage Conservation Service is seeking a paper conservator for a one-year contract, with the possibility of a further extension.
The successful candidate will have graduated from a recognized conservation program or possess equivalent work experience. He/she will be working independently, under supervision, on collections belonging to museums and institutions throughout the province, in both an advisory and a treatment role. Experience with archival media would be an advantage. Some travel may be involved.
Salary: About $20,000. Interested parties should forward a letter of application and a curriculum vitae immediately to:
Chairman, Manitoba Heritage Conservation Service, c/o Winnipeg Art Gallery, 300 Memorial Boulevard, Manitoba. [From Sept. Journal de l'Association des Relieurs du Québec.]
ASSISTANT HEAD, PRESERVATION DEPARTMENT
Indiana University
Under the direction of the Dean of the University Libraries, the Indiana University Libraries has three components which reflect the statewide responsibilities of the University: the Bloomington campus housing the University's research collections in the General Collections and the Undergraduate Library towers, the noncirculating collections of the Lilly Library (including 4,000,000 manuscripts, 400,000 rare books and 100,000 pieces of sheet music), 14 branch libraries and 11 Halls of Residence Libraries; Indiana University-Purdue University Indianapolis (IUPUI) is served by six libraries including Medicine, Dentistry, and Law; the six regional campus libraries are supported by centralized Reference and Technical Services in Bloomington.
The Preservation Department has responsibility for all preservation and conservation activities in the Bloomington libraries and has system-wide responsibility for Bindery Prep and Shelf Prep activities for new materials. The department consists of the Bindery Preparations, Shelf Preparations, and Repair Sections, and has preservation microfilming capability. Staffing is 11.5 FTE, including 1 professional, 5.5 FTE support staff, and hourly assistants.
Job description: Under the general direction of the Head of the Preservation Department, this position assists in managing and coordinating the work of the department and participates in all phases of departmental activities. Specific duties include gathering and analyzing information for use in departmental planning; reviewing procedures in light of changing technologies, and recommending revisions as appropriate; administering of both short-term and ongoing projects that implement preservation policy; and supervising department staff in the course of carrying out responsibilities. The Assistant Head also serves as a technical resource for other department and library units, participates in the development and implementation of training programs for library staff and users, and acts as department Head in absence of the Head.
Qualification: Required: an MLS from an ALA accredited library school; training in library materials preservation; experience in physical treatment of library materials; and knowledge of current preservation issues and concerns. The successful candidate must be able to communicate effectively both orally and in writing. S/he must be able to work well independently and with others, and to meet the responsibilities and requirements of a tenure-track position. Preferred: Post-MLS experience in a research library; experience in training and supervising staff; experience with information preservation.
Salary: Dependent upon qualifications and experience. Minimum: $16,000. Vacation of 22 working days; major medical & other benefits.
Apply to Anne Rimmer Personnel Officer, Indiana University Libraries, Bloomington, IN 47405 (812/335-3403). Deadline for application: not before Nov. 1. Available immediately.
CONSERVATION OFFICER
Stanford University
The Conservation Officer plans, implements and manages the Conservation Program in support of the Collection Development and Management Program at the Stanford University Libraries.
The Conservation Officer is responsible for supervision of staff, managing and conducting patron awareness and staff development programs, budget preparation and management; coordinates processes with the Collection Development Officer; prepares promotional materials and exhibits; works with the Library Development Officer to obtain supplemental funding; & represents Stanford on the RLG Preservation Committee. Responsible for coordinating conservation emergency preparedness program and for providing consultation and assistance to the university community in conservation emergencies.
An MLS or the equivalent in training and experience, several years of conservation experience or training, demonstrated ability to manage and lead a dynamic program in a rapidly changing and complex research library environment, effective communication and interpersonal skills required.
Appointment will be made at the Associate Librarian ($26,000-$33,500) or Librarian ($20,000-$41,500) rank depending on experience. Apply before December 13, 1985. Refer to vacancy #277/AN. Send complete cover letter and resume, with the names of three references, to: Carolyn J. Henderson, Library Personnel Officer, Stanford University Libraries, Stanford, CA 94305. [From announcement received in the Newsletter office Sept. 16. The salary of the Librarian appointment probably contains a misprint; it would make more sense for it to be $30,000-$41,500.]
HEAD, COLLECTIONS MAINTENANCE
Johns Hopkins University
Responsible for developing, implementing, and administering the Library's policies and programs to conserve/preserve its collections. Organize, manage and plan for units (10 staff) reporting to this position: Bindery (including the Apprenticeship Program), Paper Conservation Department, and Commercial Binding Office. Recommend design and implementation of methods to deal with preservation problems.
Qualifications: Extensive knowledge of book and paper conservation principles and techniques. Formal training or equivalent and significant experience in bookbinding. Demonstrated administrative/supervisory experience preferably in a conservation setting. Excellent written and oral communication skills. Experience in an academic research library desirable. MLS from an AlA accredited library school desirable.
Excellent benefits. Salary dependent upon education and experience. Minimum $27,000. Please submit letter of application, resume, and three letters of reference from individuals familiar with your professional qualifications by January 15, 1986 to Edward S. Warfield, Johns Hopkins University, Office of Personnel Services, Room 146, Garland Hall, Baltimore, MD 21218.