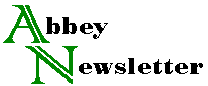 Volume 9, Number 5
Sep 1985
People
Michael Wilcox was awarded Canada's prestigious annual $20,000 Saidye Bronfman Award this year. He was chosen from among 23 craftspeople nominated by craft organizations throughout Canada.
Jessica Susan Brown has been appointed as full-time Managing Editor of Art and Archaeology Technical Abstracts (AATA). Ms. Brown comes to the Getty Conservation Institute from ABC-Clio Information Services in Santa Barbara, where she was managing editor of Historical Abstracts. From 1980 she performed additionally the duties of Online Services Coordinator. Her academic background is in modern European history.
Hanna Szczepanowska has joined the staff of the Williams-town Regional Art Conservation Laboratory in Williamstown, Massachusetts, as an Associate Conservator of Paper. Formerly a paper and parchment conservator at CCAHA in Philadelphia, she was recently certified as a paper conservator by the AIC.
Peter Mustardo, a recent graduate of Columbia University's School of Library Service and formerly assistant conservator at the International Museum of Photography, has taken the position of Conservator at the New York City Municipal Archives. He plans to continue to pursue the advanced certificate in preservation administration at Columbia on a part-time basis.
Vanessa J. Piala became the Preservation Administrator for the New York Academy of Medicine in February. Ms. Piala was the Andrew W. Mellon Preservation Administration Intern at New York Public Library in 1984.
Sherelyn Ogden and Nina Rayer have been made fellows of AIC.
Debra Willett has resumed the use of her maiden name, and is now Debra McKern.
George Greenia wrote last spring that he had received an NEH summer seminar grant to study medieval illuminated books with Prof. R. Calkins at Cornell for two months this summer. This past year ha has been speaking on book and paper manufacture in medieval Spain; and "most happily of all" is moving into a new home where he can set up his bindery again, after six years of deprivation.
Silvia Rennie has a 20-binding exhibition during September at Kroch & Brentano's (29 5. Wabash) in Chicago. There will be a catalog of the bindings and of six leather boxes also on display, well illustrated, for about $7.50.
Willman Spawn, head conservator at the American Philosophical Society in Philadelphia, retired June 15 after 37 years of service to the Society.
Claire Hoevel and Julia Kampleman recently started work at the Folger Shakespeare Library in Washington, DC, Hoevel as paper conservator and Kampleman as conservation technician.